MESSAGE FROM THE EXECUTIVE DIRECTOR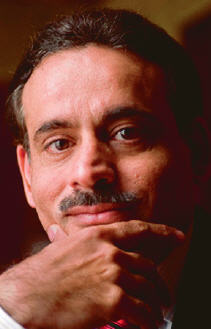 Dear Readers,

I hope you had an enjoyable summer.

I am delighted to inform you of a recent Board decision to hold the Third Global Forum on Human Resources for Health in Recife, Brazil during the 4th quarter of 2013. The Forum will be held under the patronage of the Government of Brazil. Exact dates and more details will be communicated with you after an initial planning meeting to be held mid-September.

We have been working hard over the summer, in consultation with select members, to prepare a new membership engagement plan, in light of an enhanced partnership model of our new strategy. We will be approaching our members shortly to hear their views and suggestions on it. We are of the firm commitment that the power of these strengthened partnerships will take HRH to great heights in crafting and implementing solutions.

We are deeply encouraged by the recent proposal to the US congress on the resolution on Frontline health workers. Such recognition is thanks to the significant advocacy and lobbying work of our members and partners who are driving the issue to the top of global, regional and national agendas and ensuring it stays there. We commend these efforts and urge even greater advocacy and action – to ensure firm commitment and support for the human resources for health crisis.

Dr Mubashar Sheikh




NEWS
Third Global Forum on Human Resources for Health - first planning meeting
The Alliance Governing Board at its 14th meeting, which took place in Tunis in July 2012, took the decision to convene the Third Global Forum on HRH in Brazil in the fourth quarter of 2013. An initial preparatory meeting will take place in Recife, Brazil, on 13-14 September, 2012 for potential co-hosts to identify and secure sufficient commitments to support the organization of a successful event. At the meeting a Forum Organizing Committee will be appointed, tasked with providing strategic guidance and oversight of the necessary preparations. More information on the Forum will be communicated as it becomes available. The Alliance is grateful and expresses its deep appreciation to the Government of Brazil for hosting the event.


Resolution on Frontline Health Workers proposed to United States Congress
The new resolution recognizing the"importance of frontline health workers towards accelerating progress on global health" was recently introduced to the U.S. Congress by Representative Nita Lowey. The resolution honors the vital role that frontline health workers play in saving lives. It also asks US agencies to coordinate efforts to develop a strategy tosupport these essential professionals in developing countries. Read more.




HIGHLIGHTS
UNSG names high-level panel to develop post MDG agenda
United Nations Secretary-General Ban Ki-moon has recently announced the members of a High-level Panel to advice on the global development agenda beyond 2015.The Panel will hold its first meeting at the end of September during the UN General Assembly. Read more.


Health in the post 2015 UN Development Agenda
The UN system Task team convened by the United Nations Secretary General outlines in its health report, three sets of issues: the unfinished MDG health agenda; a changing agenda for global health; and health in the context sustainable development. It also sets out some points for discussion around a future set of global health goals, for the post 2015 UN development agenda.
Download the report here.


New series on midwifery for 2013
A new global collaboration has been launched, supported by The Lancet and Bill & Melinda Gates Foundation to increase evidence base on midwifery services to assist national level decision making. This project brings together an international team of 35 researchers working in partnership with to culminate in a special Lancet series on midwifery in the summer of 2013. Read more.


Power of technology for training
A recent report - 'Preparing the next generation of community health workers: The power of technology for training', commissioned by Alliance member, "iheed", identifies opportunities to train community health workers (CHWs) more cost-effectively through technology-enabled multimedia content that leverages visuals, videos, or audio. The biggest finding is that multimedia applications could enable training of one million new CHWs at less than a quarter of the cost of disseminating conventional training. Read more.


The Economist Group plans its first Global Healthcare Summit 2012
The Alliance recently became a partner organization for The Economist Group's new flagship event "The Global Healthcare Summit 2012", which will be held in London from 29-30 November. The summit will bring together a global audience of healthcare professionals to address global healthcare challenges and will reveal strategies for the future of healthcare. Read more.


MEMBERS' CORNER


We urge all members and partners of the Alliance to submit news articles, resources, multimedia or any relevant information about their work for inclusion in the upcoming editions of our newsletters.
HWAI Secretariat vacancy
The Health Workforce Advocacy Initiative (HWAI) has issued a call for proposals from suitable organizations to take over the running of its secretariat. The secretariat has a central role within HWAI of linking together the different members and operating an advocacy platform on a global level. Read more.


Alliance member CapacityPlus provides technical assistance to Dominican Republic for Law on Health Worker Careers
Recently, the Dominican Republic House of Representatives approved a bill for health worker careers, which had previously been approved by the Senate, making it a law. Alliance member, CapacityPlus has been instrumental in providing technical assistance to the Ministry of Public Health for this process and helping strengthen the human resources management systems needed for the health workforce to perform effectively. Read more.


AMREF's 'Stand Up for African Mothers' campaign
Alliance Member, AMREF, has launched a campaign - 'Stand up for African Mothers' to raise awareness on the plight of African mothers, and to mobilise citizens worldwide to ensure that mothers get the basic medical care they need during pregnancy and childbirth. No child should be left an orphan due to lack of health care for women. The Stand Up for African Mothers campaign aims to train 15,000 midwives by 2015 and contribute towards reduction of maternal deaths by 25%. Read more.


Alliance member AMREN delivers healthcare to remote villages in Lusaka and Kenya, through its summer mobile clinics
A combined team of local and international participants of doctor, nurses, scientists signed up for AEMRNs Mobile Clinics and served communities in Lusaka and Kenya, over the summer months. Volunteers with medical and other needed experience operated the mobile clinics under the guidance from local health care providers, national and international health officials, and AEMRN leadership. Read more.


AMREF (Italy), WEMOS and other European civil society partners win EU grant proposal
Congratulations to some of our European civil society members who won a recent competitive project grant from the European Union!

The proposed project seeks to increase coherence between development cooperation policies and domestic health policies and practices of European Member States with regard to the strengthening of the health workforce in countries with health worker shortages. This will result in the development of appropriate tools for policy analysis to increase knowledge and understanding of the coherence gap that exists between development cooperation policies on HRH and of HRH migration management policies. The Alliance, as an associate partner on the project will participate as a member of the Scientific Committee which will oversee the quality of project activities and will partake in dissemination of project outputs.



COUNTRY CORNER
Sightsavers uses the CCF approach in Mali, Cameroon and Zambia
Alliance member, Sightsavers recently announced its intention to pilot the integration of the eye health workforce planning into the wider national human resources for health (HRH) process through the CCF approach. This will be done in select countries Mali, Cameroon and Zambia - where Sightsavers operations are advanced. Read more.





HRH IN THE PRESS THIS MONTH


Doctor Shortage May Swell to 130,000 With Cap - Bloomberg News Businessweek, 29 August
With a shortage of doctors in the U.S. already and millions of new patients set to gain coverage under President Barack Obama's health-care overhaul, American medical schools are struggling to close the gap.

Doctor Shortage? - Time Magazine, 13 August
According to the Association of American Medical Colleges (AAMC), the U.S. will be short nearly 63,000 doctors by 2015, and that number's only going to get higher.

Make universal healthcare a reality, says Pranab - The Hindu, 28 August
India's medical healthcare system must be developed to cater to all sections, in rural as well as in urban areas, he said while emphasising that merely constructing hospitals was not enough. Human resource was required to make them functional and effective.

SAMHSA announces 2012 Minority Fellowship Program grant - News-Medical.net, 24 August
The Substance Abuse and Mental Health Services Administration's (SAMHSA) Administrator Pamela S. Hyde today announced the award of a minority fellowship grant of up to $1.6 million to expand the behavioral health workforce […]

Why doctors are reluctant to work in rural areas - The Financial Express, 24 August
Further examination and analysis are needed to better understand the factors that contribute to health worker retention in resource constrained settings and the initiatives that have the potential to maintain a competent and motivated health workforce.

Liberia Takes Steps to Increase Mental Health Care Access - Voice of America, 24 August
[…] there has been a dramatic increase in mental health care access across Liberia following the graduation of 24 mostly Liberian mental health clinicians.

SOUTH SUDAN: Urgent need for mental healthcare -IRIN/Plus News, 27 August
In South Sudan, decades of civil war have resulted in widespread trauma, and the chronically underdeveloped nation is struggling to provide facilities, staff and treatment for those in need of mental healthcare.

One in three mums-to-be 'never see the same midwife' despite Government pledge to improve maternity care - The Daily Mail online, 23 August
At least one in three pregnant women always sees a different midwife despite Government pledges to improve maternity care, says a survey.

Training reforms make the grade - Nursing Times, 24 August
As the health workforce moves closer to the start of new education and training arrangements, Jennifer Taylor discovers how it will help employers to shape their future workforce.

Community health workers get the job done - IRIN/Plus News, 19 August
Doctors, nurses, activists and policy makers have all been vital to Africa's HIV programmes, but supporting them every step of the way has been an army of dedicated community health workers and volunteers who care for people living with the virus.

Southern Africa: Health Experts Meet in Tanzania - All Africa, 15 August
A HIGH level technical body in the East, Central and Southern Africa-Health Community is meeting here in Arusha, Tanzania, to deliberate and recommend solutions to emerging health challenges in the region.

Expert Panel Calls Dearth of Clinicians to Treat Elderly 'Emerging Crisis' - Psychiatric News, 17 August
An expert panel says the number and training of geriatric mental health and substance use specialists are inadequate.

Surge of doctors to strengthen Ethiopia's health system - IRIN/Plus News, 14 August
Ethiopia is preparing for a flood of medical doctors within "three to four years", an influx meant to save a public health system that has been losing doctors and specialists to internal and external migration.

Rwanda: Government, U.S. Institutions Sign Deal to Build Health Capacity - All Africa, 23 July
Government signed a Memorandum of Understanding with some of the leading nursing and medical institutions in the United States to facilitate the implementation of the Human Resources for Health Program (HRHP) in Rwanda.