MESSAGE FROM THE EXECUTIVE DIRECTOR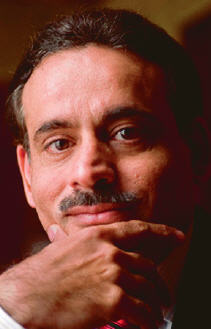 Dear Readers,

The G8 nations commitment to address global health challenges, as outlined in the Camp David Accountability Report is commendable. We welcome the ongoing assistance of the G8 in helping countries develop and implement robust health workforce plans and effective health policies. Together and united, we need to continue working towards concrete tangible results. I am also delighted with the adoption of a new resolution on health worker security at the recently concluded World Health Assembly, which aims to protect the lives of health workers and patients in humanitarian crises. A new report "Health Workforce Innovation: Accelerating Private Sector Responses to the Human Resources for Health Crisis" by our Taskforce on the Private Sector - is now available and online on our website. Please write to us if you are interested in availaing a hard copy.

The Alliance has now come to a critical juncture of 5 years of existence in its original 10 year mandate. Taking into account the new global health and development dimensions, we are in the process of revisiting the strategic priorities of the Alliance for its next phase (2013 - 2016) to ensure that it continues to play a catalytic and value added role. A draft new strategy was presented at a preview reception during the World Health Assembly in Geneva, which served as the formal launch of a consultative process. It is now more apparent than ever that a successful future for the Alliance requires greater engagement of its members, partners. I encourage you to send in your feedback and comments so as to ensure that your views and contributions are reflected in the Alliance priorities for the years to come. We continue to rely on your support and dedication to take the HRH agenda forward.

Dr Mubashar Sheikh


NEWS
Alliance at the 65th World health Assembly
The 65th World Health Assembly, which took place from 21-26 May, discussed a specific health agenda prepared by the WHO Executive Board, including the reappointment of Dr Chan as the Director General for the second term. The Alliance used the opportunity to host several events and activities around the Assembly.

A preview reception of the new strategic agenda for the second phase of the Alliance took place on 22 May. Attended by some 50 delegates, including members, partners and ministers of health, the evening programme was dedicated to presenting the framework of the proposed strategy. Interventions were also made by the Ministers of Health of El Salvador, Cameroon and South Sudan, and by the Chair and other members of the Alliance governing Board. Read more

A side session was held on 24 May to launch a new report from the Alliance Private Sector Task Force on Health Workforce Innovation: Accelerating Private Sector Responses to the Human Resources for Health Crisis. Chaired by Hon Dr Joseph Mwenya Kasonde, Minister of Health of Zambia, an impressive lineup of panelists, including private sector representative from Johnson & Johnson and Aga Khan Foundation shared examples of private sector initiatives - achievements and challenges in increasing health worker numbers and improving deployment. Professor Jeffrey Moe, Private Sector Task Force Director, Duke University, presented some findings from projects that the Task Force had reviewed for the report. Read more

The Alliance also co-hosted the Health Worker Innovation Awards spearheaded by the Aspen Institute and the World Health Organization. Representatives from the winning countries of Ghana and Norway shared their pioneering approaches to addressing the challenges posed by health worker migration. Norway was represented by Dr Bjørn-Inge Larsen, Director-General, Norwegian Directorate of Health. The award for Ghana was accepted by Hon. Alban S. K. Bagbin, Minister of Health. The award honored innovative and scalable approaches in support of the WHO Global Code's Guiding Principles and in accelerating progress toward solutions to health worker migration by addressing the seven WHO Global Code implementation recommendations. View photo gallery of the event

The Alliance also met with visiting delegations and WHO counterparts from Asia, Africa and Eastern Mediterranean countries to strengthen collaboration.

Public consultation on new draft strategy of the Alliance for the second phase 2013 – 2016. Open until 8 June!
The draft new strategy for the second phase of the Alliance is now open for public consultation.The new strategy outlines a set of transformed objectives with a greater emphasis on results, and an enhanced partnership model, to improve further on how we serve and empower the Alliance membership and countries. The Alliance Board now welcomes comments, feed-back and suggestions from countries, Alliance members and partners, and other HRH stakeholders. We would like to kindly request that you send your inputs to strategy_ghwa@who.int by 8 June 2012. Read draft strategy here


HIGHLIGHTS
New Resolution on Health Worker Security adopted at the 65th World Health Assembly
The Alliance welcomes the adoption of new World Health Assembly resolution—requiring the WHO to lead international data collection of attacks on health workers, facilities, transports and patients. The resolution commits Member States and donors to allocate resources for health sector activities during humanitarian emergencies, while ensuring activities are carried out in consultation with the country concerned. It also aims to strengthen national level risk management, health emergency preparedness and build the capacity of national authorities to manage the recovery processes together with longer term health system strengthening and reforms.

Over the past year, numerous civil society organizations and professional associations, who are active members of the Alliance have been lobbying WHO member states to adopt the resolution so that the work of developing methods to collect data and report on attacks can commence. Read more

Alliance welcomes G8 nations renewed commitment to address global health challenges, as outlined in the Camp David Accountability report
The Alliance commends G8 countries on their ongoing efforts to improve the health workforce and their commitments in the G8 Declaration of 18-19 May 2012. The Declaration underlines the commitment of the G8 nations to accountability in global health, nutrition and the Muskoka initiative on maternal, newborn and child health, as outlined in the Camp David Accountability Report. The accountability report reaffirms their commitment to address health workforce challenges, and establishes workforce coverage as a key element to strengthening health systems. It also records important progress of previous G8 commitments on global health, as well as towards the achievement of the goals set forth in the Global Strategy for Women's and Children's Health. Read more

Alliance article featured in 2012 Commonwealth Ministerial meeting Reference Book
Dr Mubashar Sheikh, Executive Director of the Global Health Workforce Alliance, detailed out steps governments can take to improve the critical lack of health workers in an article Health workers and the MDGs: inextricably linked, published in the 2012 Commonwealth Ministerial meeting reference book. Read more
Increased momentum to support community health workers
Several initiatives are being planned over the next few months around various aspects of Community Health Workers (CHWs), supported by the US Government, the government of Norway and an academic institution (KIT) in the Netherlands. The Alliance regards such interest and enthusiasm in the topic as a positive indication of the interest and momentum that now exists in this cadre. The Alliance is working with the conveners of these events to ensure coordination of approaches, to guarantee complementarity and consistency of messaging through which the positive potential of these policy dialogue opportunities can be maximized. The following are the meetings planned: Technical consultation on the role of community based providers in improving MNH organised by the Royal Tropical Institute (KIT), Netherlands, from 30- 31 May; Evidence Summit on Community and Formal System Support for Enhanced Community Health Worker Performance, organised by USAID from 31 May and 1 June in Washington DC; Community Health Worker Regional Meeting, organised by USAID from 19 – 21 June in Addis Ababa, Ethiopia and a Consultation on Health workers at the Frontline - how to improve performance organised by NORAD and EQUINET from 25-27 June at Nairobi, Kenya.

Dr Sheikh participated at the recent Global Health Evidence Summit on Community Health Workers, organized by USAID. He was present on a panel entitled "Collaborating for Impact: Reaching the Millennium Development Goals through Enhanced CHW Performance", where he highlighted important successful CHW lessons to be learnt from countries like India, Pakistan and Ethiopia. He urged national governments and other stakeholders to focus on tangle and credible actions empowering CHWs as their positive contribution to health systems has now been well documented.

Johnson & Johnson Supports Maternal Health Trainings in Nigeria
Johnson & Johnson are collaborating with the Liverpool School of Tropical Medicine (LSTM) and Royal College of Obstetricians and Gynecologists, to enhance the skills and capacity of birth attendants in Nigeria. A three-day programme for midwives and medical doctors providing emergency obstetric care is designed to enable them to identify and manage birth complications in a timely, effective and woman-friendly manner. Read more



COUNTRY FOCUS
Case study: Sudan - Achieving health related MDGs: Addressing health workforce challenges through the CCF approach

The Alliance introduced the Country Coordination and Facilitation (CCF) process in 2010 creating a momentum for the coordination of HRH issues. Sudan, through the CCF has formulated an HRH plan for 2012 – 2016. The plan defines the priorities for HRH issues and accordingly recommends strategic goals and objectives to revive and improve HRH planning, production, distribution and HRH management systems. A new case study highlights the value and the role of the CCF process in helping the country address its HRH challenges. Read the new case study here.

Zambia develops an evidence- based, second-generation HRH strategic plan

The CCF process was introduced in Zambia with support of the Global Health Workforce Alliance 2009-2010. This, along with technical support from other partners including the WHO, facilitated the health ministry to pursue a multi-stakeholder approach in the development of a second-generation HRH strategic plan with a strong monitoring and evaluation framework. Read more



MEMBERS' CORNER
New report launched by Alliance members: Trends in Maternal Mortality: 1999 to 2010
A new report Trends in maternal mortality: 1990 to 2010, reveals that the maternal deaths have halved in 20 years, but faster progress is needed. Launched by Alliance partners - the World Health Organization (WHO), United Nations Children's Fund (UNICEF), United Nations Population Fund (UNFPA) and the World Bank, the report shows that from 1990 to 2010, the annual number of maternal deaths dropped from more than 543,000 to 287,000 – a decline of 47 per cent. Read more

Technical brief on building ICT capacity to strengthen HRH
CapacityPlus recently published a technical brief "West Africa's Regional Approach to Strengthening Health Workforce Information", which shares how West African countries are adopting open source software to address a critical shortage of health workers. The West African Health Organization (WAHO) is implementing a regional approach to strengthening health workforce information, and it is leveraging resources from various projects, donors, and global organizations, and building regional ICT capacity. This technical brief provides an overview of this approach, highlights lessons learned and advantages, and provides recommendations for other regions and countries to adopt a similar approach. Read more

Civil society call to action on Universal Health Coverage
At the 65th World Health Assembly, a group of civil society organizations from three continents launched a joint call to action on universal health coverage (UHC). The statement — initiated by Action for Global Health, Centre for Health & Social Services (CHeSS), Doctors of the World, Medicus Mundi International, Oxfam, Save the Children, and Management Science for Health — calls on political and world leaders, governments and ministries of health, and civil society to take a stand for UHC. Read more

Afro European Medical and Research Network medical camps
The Afro European Medical and Research Network (AEMRN) in collaboration with its partners will be organising two medical camps with mobile clinics this summer:
Mobile Clinic I - Lusaka, Zambia: 15-20 surrounding towns and villages 45 km South East of capital city Lusaka, from 22 July - 28 July 2012
Mobile Clinic II - Kitale, Kiminini, Bungoma, Kenya and 20-25 Surrounding town and villages in north western Kenya, East Africa, from 30 July – 8 August 2012.
For more information, contact Dr Charles Senessie | csenessie@aemrnetwork.ch

HRH IN THE PRESS THIS MONTH
Squeezing out the doctor – The Economist - The role of physicians at the centre of health care is under pressure
Is there a doctor in the country? - The Economist - To bolster the supply of health-care workers, let them move around
Mkapa Foundation Advocates Better Health Workers Management - All Africa - Tanzania needs to enhance health sector workforce management and leadership so that the country can have more skilled and motivated health professionals.
Timor-Leste: Walking Together on the Long Road to Health - USAID Press Release - [..] the country now—with USAID support—has a growing workforce of qualified health professionals.
New Australia Visa opportunities for nurses desperately needed Down Under - PR News realease - A new report by Health Workforce Australia released this week reveals that Australia faces a shortage of 109000 nurses by 2025.
Sir Keith Pearson confirmed as Chair of Health Education England - UK Department of Health press release - Working with Local Education and Training Boards (LETBs), Health Education England must be seen to be progressive and innovative as we prepare the health workforce of tomorrow.
Health expert urges legal framework on human resources in health - Ghana Web - Dr Adjei, who is also a co-founder and Chief Executive of Centre for Health and Social Services, explained that the state of the health workforce was not encouraging and needed to be addressed with all urgency.
Upcoming events
30 - 31 May
Technical consultation on the role of community based providers in improving MNH ; Royal Tropical Institute (KIT), Netherlands

31 May - 1 June
Global Health Evidence Summit on Community and Formal Health System Support for Enhanced Community Health Worker Performance, Washington DC, USA

4 - 6 June
"Rio+20" - United Nations Conference on Sustainable Development
Rio de Janeiro, Brazil

14- 15 June
Child Survival Summit,
Washington DC, USA

19 - 21 June
Community Health Worker Regional Meeting
USAID Health Care Improvement Project,
Addis Ababa, Ethiopia

25 - 27 June
Consultation on Improving access to health workers at the Frontline
Nairobi, Kenya

2 - 3 July
14th Board meeting of the Global Health Workforce Alliance
Tunis, Tunisia

4 - 5 July
HHA: Conference of Ministers of Finance and Health
Tunis, Tunisia

11 July
Family planning Summit
London, UK
⇒ More events
New resources
Health Workforce Innovation: Accelerating Private Sector Responses to the Human Resources for Health Crisis
Report of the Private Sector Task Force on Human Resources for Health, Global Health Workforce Alliance
Trends in maternal mortality: 1990 to 2010
WHO, UNICEF, UNFPA and The World Bank estimates
Health workers and the MDGs: inextricably linked
Article by Dr Mubashar Sheikh, published in the Commonwealth Ministers Reference Book 2012
Balance y perspectivas
CIRHUS - Subregión andina 2008-2010
⇒ Visit the Knowledge Centre
Web update
Articles recently published on the Alliance web site:
HRH Country Web Profiles
Alliance collaborates with Africa Public health to develop African health workforce scorecards
The Alliance joins the HHA Initiative
France's support for Muskoka initiative in Guinea, Togo, Mali, DRC
Drastic decline in maternal deaths suggests new UN report
Nurses delivering universal health care
Alliance participates in Swiss Interdepartmental Group on Migration and Health Workforce
Health workers contributing towards safety and health in a "green" economy
Health workers save lives. Immunizations save lives.
Multimedia
Photo galleries of Alliance events at the 65th World Health Assembly
Preview reception - Launch of public consultation on the strategy for the second phase 2013 – 2016
Accelerating Private Sector Responses to the Human Resources for Health Crisis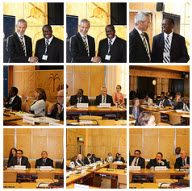 Health Worker Innovation Awards


⇒ Alliance YouTube Playlist on health workforce crisis