MESSAGE FROM THE EXECUTIVE DIRECTOR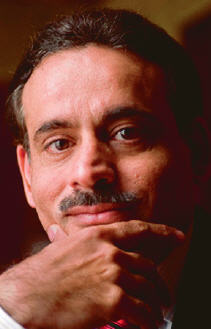 Dear Readers,

I hope that your New Year got off to a happy and productive start, and that your early activities have started to generate momentum for HRH. We at the Global Health Workforce Alliance certainly look forward to working with—and hearing more from you— in a year in which all roads lead to Recife.

Preparations toward the Third Global Forum on HRH are progressing well, but we still have a long journey ahead. We are almost ready in developing a draft programme, which was done through a highly consultative process through our e-members' platform. My most sincere appreciation to those who contributed to these efforts. A draft of the programme will be available on our website shortly. The Working Group of the Forum will meet mid next month to discuss the programme and other related activities planned for the forum. We look forward to reporting back on these shortly.

We have been actively participating in discussion's relating to the Post 2015 agenda. Once again, thanks to a consultative process with our members, we made a submission to the thematic consultation on health in the post-2015 development agenda convened by the World Health Organization. The paper has been accepted, and is now available on the dedicated site.

I'd like to draw your attention to the call for papers on Human resources and Universal health coverage, as announced in the WHO Bulletin. To provide a solid evidence base and background to the Third Global Forum's proceedings, the theme issue of the WHO bulletin will feature commissioned as well as independently submitted articles that will set the scene for and generate innovative thinking on HRH for UHC. We look welcome your submissions.

Dr Mubashar Sheikh





THIRD GLOBAL FORUM ON HRH
Invitation for expressions of interest for the development of a HRH progress report
In order to respond to the great demand for improved information and regular accountability on Human Resources for Health (HRH) issues, the Global Health Workforce Alliance (the Alliance) invites suitable institutions to express their interest in the development of HRH progress report, which will be launched at the Third Global Forum on HRH, in November 2013 in Recife, Brazil. Read more.


Human resources for universal health coverage: a call for papers
The Bulletin of the World Health Organization will publish a theme issue on Human Resources for Health and universal health coverage (UHC) to provide an opportunity to identify the changes in HRH investment, production, deployment and retention required to achieve UHC.

Read more from the Bulletin's web site.
Read the report of the first Forum Organizing Committee (FOC) meeting.
NEWS
Recently concluded WHO Executive Board discusses health workers migration
The recent WHO Executive Body discussions included a report on: 'The health workforce: advances in responding to shortages and migration, and in preparing for emerging needs.' The report concerns the monitoring and implementation of the WHO Global Code of Practice on the International Recruitment of Health Personnel, adopted in 2010. During the discussions, member States called for greater attention to strengthening the health workforce to make Universal Health Coverage a reality. Read more.
New campaign pledges to train one million community health workers for Sub-Saharan Africa
At the World Economic Forum, Rwanda President Paul Kagame and Novartis CEO Joseph Jimenez and Earth Institute Director Jeffrey Sachs announced a new campaign to train one million community health workers for Sub-Saharan Africa by 2015. Read more.
Bill Gates annual letter recognizes health workers
In his Annual Letter, Bill Gates, co-chair of the Bill & Melinda Gates Foundation, discusses how innovations in measurement are critical to quantify the impact of frontline health workers and improve delivery of the right solutions.

Read the letter here



HIGHLIGHTS
Leveraging IT to address health workforce gaps – The Alliance participates at the GETHealth Summit
The Alliance was present at the much talked about GETHealth Summit held in New York from 6 - 7 February, which brought together a global audience of health care providers, researchers, educators, as well as business and IT leaders to generate fresh knowledge, partnerships, and ideas to effectively leverage IT in addressing health workforce gaps.

Health in Post 2015 – Alliance submission to the thematic consultation
The Alliance through a consultative process with its members and partners developed a paper Human resources for health: critical for effective universal health coverage, for submission to the thematic consultation on health in the post-2015 development agenda convened by the World Health Organization.


Call for papers for Midwifery special issue 2013
The Midwifery journal is currently seeking papers for a forthcoming Special Issue related to the Millennium Development Goals to complement The Lancet's forthcoming special issue, 2013. The deadline for submission has now been extended until 15 February 2013. Read more.
Health for ALL! New free course
A new FREE course offered by our partners at the Johns Hopkins Bloomberg School of Public Health. explores why primary health care is central for achieving "Health for All" and how its principles can guide future policies and actions. Read more

Dr. Carissa F. Etienne sworn in as new PAHO Director
Dr. Etienne begun her five-year term as PAHO Director and WHO Regional Director on 1 February, succeeding Dr. Mirta Roses Periago of Argentina. Read more about the session at the WHO EB here. Read more about the swearing-in ceremony on 31 January here.


Hospital partnerships develop new resources for safer care
Geneva |The World Health Organization (WHO) released today a resource package of practical tools specifically aimed at improving patient safety in hospitals in developing countries. Read more.
Professionalization of Primary Health Care teams in El Savlador
The Salvador Institute for Social Security (ISSS) and the Pan American Health Organization (PAHO) have officially launched the a Primary Health Care Diploma course aimed at members of the ISSS Primary Health Care (PHC) teams. Read more.



MEMBERS' CORNER
We urge all members and partners of the Alliance to submit news articles, resources, multimedia or any relevant information about their work for inclusion in the upcoming editions of our newsletters.
Allison Annette Foster – new featured member on the Alliance member e-platform
Allison is Senior Advisor and Team Lead for Health Workforce Development at University Research Co and runs the new USAID project "Applying Science to Strengthen and Improve Systems (ASSIST)". Allison is currently our featured member on the Alliance member e-platform.

What does it take for health workers to accept jobs in rural and remote areas? New toolkit helps designing evidence-based incentives
Alliance member CapacityPlus recently released a toolkit to assess health professionals' motivational preferences for accepting and remaining in posts: The Rapid Retention Survey Toolkit: Designing Evidence-Based Incentives for Health Workers. Read more.
Over 1 million children protected against measles
Merlin is working with UNICEF to vaccinate children against measles in North Kivu, DR Congo. Merlin has helped vaccinate more than one million children against measles over just one week.In a country where health systems are weak, sadly people often die from easily preventable diseases such as measles. Vaccination programmes can greatly improve the health of vulnerable people and help tackle the spread of deadly diseases. Read more.
Donate Used Phones and Help Health Workers Save Lives
IntraHealth International has teamed up with Medic Mobile and the Hope Phones campaign to turn your old phones into positive change for frontline health workers and the people they serve. Read more.
COUNTRY CORNER

Major step towards universal health coverage in Pakistan
Pakistan Prime Minister Raja Pervez Ashraf recently approved the regularization of services of over 100'000 Lady Health Workers (LHWs). This move marks a significant step towards increasing the outreach and delivery of health care in the rural and urban slums areas of the country. Read more.



HRH IN THE PRESS THIS MONTH
Bill Gates: My Plan to Fix The World's Biggest Problems - The Wall Street Journal, 25 January
From the fight against polio to fixing education, what's missing is often good measurement and a commitment to follow the data. We can do better. We have the tools at hand.
Rwanda's Health Care Success Story - The New York Times, 4 February
In the less than two decades since the 1994 genocide that killed nearly a million Rwandans and displaced another two million, the country has become a spectacular public health success story and could provide a model for the rest of Africa, according to a new analysis by American health experts.
The Open and Rocky Road Post-2015 - Interpress Services, 31 January
Monrovia meeting of the High Level Panel of Eminent Person's on the Post-2015 Development Agenda (HLP).
'Helping Babies Breathe' Program May Help Save Newborns' Lives, Studies Find - The Huffington Post, 22 January
Training midwives and other birth attendants to help babies start breathing immediately after birth if they need help may prevent stillbirths and newborn deaths in the developing world, according to two U.S. studies.
Cancer in the Developing World: An Under-Prioritized Threat to Health and Development - The Huffington Post, 5 February
The Institute for Health Metrics and Evaluation, as demonstrated recently in The Lancet, has shown that non-communicable diseases, including all forms of cancer, are now the leading causes of death in the developing world
India's new child survival plan - Devex 7 February
The Indian government plans to engage the private sector and aid community more as part of a five-year plan to reduce child mortality launched today at a national summit on child survival in Chennai.