MESSAGE FROM THE EXECUTIVE DIRECTOR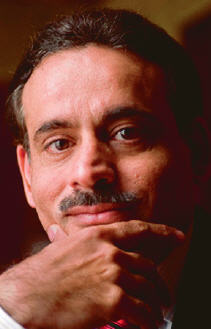 Dear Readers,

As world leaders convened in New York for the United Nations General Assembly, the messages on health workers were echoed loud and clear. Progress on MDGs is simply not possible without this vital workforce. We are encouraged by the renewed commitments towards maternal and child health and urge further action – to ensure governments, policy makers and donors remain firm in their commitment to the critical role of HRH in improving the health of women and children.

The Alliance is delighted to launch a new HRH toolkit, which will help country planners to develop and augment their capacity to effectively lead, plan and manage their health workforce in an integrated way,within their overall health system development. More information on the toolkit is available in the newsletter.

We extend our heartfelt congratulations to Alliance Board member, Dr Carissa Etienne who has been elected to serve as Regional Director of the Pan American Health Organization (PAHO).

The Alliance remains committed to strengthening its collaboration with its members - working together in catalyzing commitments and promoting accountability. As we start our plans for the 3rd Global Forum, which will take place from 10-13 November 2013, I look forward to hearing your thoughts to move forward with our collective agenda. Our challenge will be to ensure commitments and actions, that are intended for impact and acceleration of progress towards universal health coverage goals.


Dr Mubashar Sheikh



NEWS
First preparatory meeting of the Third Global Forum on Human Resources for Health takes place in Recife, Brazil
The first preparatory meeting of the Third Global Forum on Human Resources for Health was held on 13-14 September in Recife, Brazil. Select Alliance Board members, high-level officials of the Government of Brazil, WHO and PAHO representatives, select member organizations of the Alliance and other country and agencies representatives participated at the meeting to chalk out early plans and processes for the landmark forum on HRH, which will be held from 10 – 13 November, 2013, at the Pernambuco Convention Centre in Recife, Brazil. Read more.

Alliance board member, Dr Carissa Etienne elected Regional Director of PAHO
The Alliance Secretariat and Board extends its heartfelt congratulations to Alliance Board member, Dr Carissa Etienne who has been elected to serve as Regional Director of the Pan American Health Organization (PAHO), World Health Organization's (WHO) Regional Office for the Americas. Read more.

First report of the UN Secretary-General's independent Expert Review Group (iERG) on Information and Accountability for Women's and Children's Health has grim news
Most countries will fail to meet goals for women's and children's health by 2015 amid declining donor funding, is a key finding of the first report of the UN Secretary-General's independent Expert Review Group (iERG)* on Information and Accountability for Women's and Children's Health, which was released earlier today at the UN General Assembly. The Alliance contributed to the report through its Board member, Professor Miriam K Were, who serves as member of the iERG. Read more.


United Nations High Level week in New York - launches a global "big push" campaign and new commitments to maternal and child health
The Alliance welcomes the pledges of commitment and support expressed at the United Nations High Level Meeting and surrounding events in New York, last week, that place resolving the health workforce crisis at the center of ensuring progress on improving maternal and child health and nutrition. The Alliance has been working closely with its members and partners to raise the profile of HRH. Read more.




HIGHLIGHTS
New toolkit to help countries develop, monitor and strengthen HRH plans
The Alliance has compiled a new HRH toolkit that bring together a set of resources that are in use for various aspects of country level HRH development, including situation analysis, planning, implementation, monitoring and evaluation. The toolkit is meant to help the countries in developing, implementing, and monitoring evidence-based HRH plans. It may also be used by those wishing to review or validate their current HRH plans and interventions. Read more.

Post 2015 global consultation on health – October 2012- February 2013
The UN's global consultation on health, for the post 2015 agenda, will take place between October 2012 and February 2013. It will include a web-based consultation; a development of a series of background papers (both on lessons learned from the current MDGs as well as future directions); and a series of consultative meetings with Member States, non-governmental organizations (NGOs), private sector partners and academic and research institutions. The process will culminate in a high-level meeting in late February 2013. UNICEF and WHO will be leading the UN-organized health consultations.


"Stand up for Health workers" – new Alliance initiative with Country Missions in Geneva
A new advocacy initiative "Stand-up for health workers", will be launched by the Alliance, next month, to target the health attaché community in the Geneva region. These stand up events will be hosted by a number of Geneva-based Permanent Country Missions, on a rotating basis, and will provide an opportunity for Missions to propose specific human resources for health (HRH) issue in accordance with national priorities and relevance. The first event is being hosted by The Permanent Mission of Ireland to the United Nations in Geneva on 18th October 2012 and will focus on the WHO Code of Practice on International Recruitment of Health Personnel (CoP). The event will provide a platform to share a roadmap of rel will be an opportunity to inform the health attaché community of initiatives being undertaken by relevant actors to support the implementation of the CoP.

New US Bill to address shortage of primary care doctors
A new bill proposing full scholarships to medical school students in exchange for 5 years of service after residency training and specialization in primary care was recently introduced to the U.S. Congress by Representative Jim McDermott. The aim of the bill seeks to increase the supply of primary care doctors to meet new health care demands posed by "the retirement of a generation of physicians, the aging of our population, and the coming entry into the system of some 30 million newly insured thanks to the Affordable Care Act".Read more.


MEMBERS' CORNER


We urge all members and partners of the Alliance to submit news articles, resources, multimedia or any relevant information about their work for inclusion in the upcoming editions of our newsletters.
Alliance to host consultation on its new member engagement plan
The new 2013-2016 Alliance Strategy adopts a new business model of galvanizing members to play a pivotal role in moving forward the HRH agenda. In light of this, a new, innovative membership engagement plan has been developed with a working group of select Alliance members. A draft of this is being finalised and will be shared with our members shortly. Over the next few weeks,we will conduct webinars, to solicit comments and inputs from the entire Alliance membership to finalise and operationalize the engagement plan.

Civil society member, Health GAP lobbies for HRH success in Uganda
Alliance member, Health GAP and other Ugandan allies have lobbied successfully to increase the number of health care workers in Uganda and to increase the budget for the same. A recent press statement, from the Officer of the Health Minister, announced that the government would avail funds to embark on the recruitment of over 6,172 health workers at health center's across the country, which would expand the number of technical health workers in post by more than 25%.( (typical recruitment is approximately 1000 health workers in a year). Key personnel to be recruited will include medical doctors, nurses, midwives and other support staff. In addition to this, doctor's salaries will increase marginally with effect from October 2012. The Alliance applauds these efforts from its civil society members and welcomes the Government of Uganda's decision to improve the health workforce situation.

New Secretariat for the Health Workforce Advocacy Initiative (HWAI) now in place
The Steering Committee of the Health Workers Advocacy Initiative (HWAI) has now selected a new secretariat to take over operations from WEMOS. The new secretariat will be run jointly by AMREF and Intrahealth. The secretariat has a central role within HWAI of linking together the different members and operating an advocacy platform on a global level. Visit the HWAI website to learn more.

New report tracking commitments to advance the Global Strategy for Women's and Children's Health urges the need for increased investment in health workers
Two years after the launch of the UN Secretary General's Global Strategy for Women's and Children's Health, countries and global stakeholders acknowledge more than ever that an inadequate system of health workers is one of the major constraints to improving women's and children's health, states a new report, released by Alliance member - the Partnership for Maternal and Newborn Child Health. The report reviews progress made towards implementing the commitments to advance the Global Strategy, including progress made to date on HRH initiatives. It calls for increased attention and resource allocation to health workforce interventions and urges countries to address not only the critical HRH shortages but also geographical disparities, retention problems, low motivation and inadequate skills. Read more.

ICN to host 25th Quadrennial Congress: Equity and Access to Health Care
Registrations are now open for the 25th ICN Quadrennial Congress. The Congress will bring together evidence, experience and innovations highlighting the critical importance of access to health care for communities, demonstrating how nurses are key to ensuring equal access and quality of health care for all. Read more.


Alliance member IntraHealth announces new commitment at the Clinton Global Initiative
IntraHealth's commitment will be met by offering sustainable mobile technologies to support training applications that allow health workers to learn anytime and anywhere. The initiative, which will use a variety of context-specific tools, holds great promise for equipping Kenyan frontline health workers with the skills and knowledge they need to tackle the complex health challenges. Read more.

New nutrition report emphasis role of health workers in improving child nutrition
A new report released by Alliance member, Save the Children UK highlights the instrumental role of health workers in the delivery of nutrition interventions. The Nutrition Barometer shows, while many countries have developed national nutrition strategies, its implementation is usually hampered by the lack of health workers who have the right knowledge and expertise to prevent and treat under nutrition. Read more.

US based Alliance member's advocate for frontline health workers on the fringes of the General Assembly
As global development officials convened in New York last week to discuss progress toward the UN Millennium Development Goals, Alliance members Save the Children, the African Medical and Research Foundation, IntraHealth, and Johnson & Johnson hosted a lunch time event on the role that frontline health workers play in safeguarding the health of the most vulnerable people in the world's poorest regions. The event advocated for strategies to train and support more frontline health workers -- who are primarily women -- as a cost-effective and sustainable solution to global health challenges.



COUNTRY CORNER
High Burden Country initiative update
The H4+ agencies(UNAIDS, UNFPA, UNICEF, WHO, UN Women and the World Bank), organized a meeting in New York , during the High Level General Assembly, to discuss country level efforts and progress on MDGs 4, 5, and 6. The Alliance is working with the H4+ countries and other partners on this initiative and is spearheading the development of the national midwifery assessment in the Democratic Republic of Congo. Read the latest update of progress in countries.

Pakistan status report on the implementation of the code
WHO Pakistan has released an Implementation strategy report on the WHO Global Code of Practice on the International Recruitment of Health Personnel. The Alliance and WHO are supporting Pakistan with the hope that it would guide policies for strengthening the health systems in the country and maximize the positive effects of health workforce migration on its health systems. Read more.




HRH IN THE PRESS THIS MONTH
America's Health Worker Mismatch - by Kate Tulenko, The New York Times, 13 September
Despite high unemployment, there is one bright spot in the economy: while nearly all other sectors shrank during the recession, jobs in health care increased by more than 1.2 million, with most paying salaries of over $60,000. And demand for those workers will keep improving [...]

Amanda Glassman et al: A post 2015 development goal for health—should it be universal health coverage? - BMJ, 25 September
As 2015 approaches and the Millennium Development Goals (MDGs) expire, the global health community is discussing the options for the next set of international goals for health.

Getting Health Workers to the Women Who Need Them - by Maurice Middleberg, The Huffington Post, 23 September
[...] In the global health community, we tend to lump these "health workforce crisis" countries together and assume that they have similarly poor health outcomes, such as high rates of maternal and child mortality. [...]

Peace Corps and Nepalese charities work to improve Nepal's rural health care - Women New Network, 17 Septermber
In a region where adequate healthcare is at a minimum, Nepal is trying to catch up with an adequate baseline for healthcare services, but the goal is an uphill one. [...]

CDC, American Association of Colleges of Nursing establish new five-year cooperative agreement - News Medical, 12 September
The American Association of Colleges of Nursing (AACN) is pleased to announce the establishment of a new five-year cooperative agreement with the Centers for Disease Control and Prevention (CDC) to help build capacity in the public health nursing workforce. [...]

Australia needs more doctors and nurses from abroad, says health organisation - Australia Forum, 18 September
A new report into the need for doctors in the country from Health Workforce Australia, says that figures show that in 2009, a quarter, some 18,458 working doctors in the country obtained their first medical qualification overseas. [...]

How to 'Beat' Child Mortality - by Carolyn S. Miles, The Huffington Post, 13 September
Can the sound of a child's heartbeat inspire the world to save children's lives? Can it inspire you? Children's heartbeats recorded in Malawi and Guatemala inspired the band OneRepublic to write a song with a beat like no other. If "Feel Again" grabs you enough to download it, you can help save children's lives. [...]

Country faced with critical shortage of heath workers - Himalayan News Service, 7 September
According to a recent review of human resources for health conducted in February 2012, the countries with health workforce crisis have been unable to increase the number of health workers to acceptable numbers.More people lack access to health-care providers in the WHO South-East Asia Region than in WHO's African Region, the report said. [...]