How to Spend Your Summer Vacation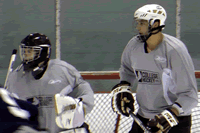 With time off in the summer months, prospective players often ask college coaches how to maximize the summer months as they pursue Division I hockey. Some advice from top coaches:
Don't try to play in every showcase event you can. They have value, but beyond one or two you can spend your time more wisely.

Spend some time improving your game. Work on an area where you aren't as confident, or pick one of your strengths and focus on getting even better.

If you want to attend a hockey school, check out the camps run at college campuses; they are a great way to see a school and get instruction from college coaches.

If you are in the U.S., try out for the USA Hockey Select Festivals, held in Rochester, N.Y., in July.

Take some time to get away from the game; relax and recharge for the upcoming season.

---
---
Developing Situation
Rob Scuderi (pictured) has helped lead the Los Angeles Kings to an impressive start in the 2012 Stanley Cup Playoffs. The former Cup champion improved his game in college hockey, where intense practices gave him the chance to develop. Scuderi and other NHLers talk about the benefits of the college game: On Player Development
More Developing Stories
Several current collegians shared with how college has helped their game. Among them:
Ferris State's Jordie Johnston, who improved his shot
Minnesota's Nate Schmidt, who spent time on his footwork
UMD's Travis Oleksuk, who improved his two-way play
---
How do I get noticed by college hockey coaches?
Find the answer to that and many more questions
in our FAQ
---
Play College Hockey Podcast
Want more information on pursuing the college hockey path?
College Hockey, Inc. has a new podcast, Play College Hockey, that touches on common questions and issues facing prospective student-athletes.
Click here
for more information and other podcasts/radio shows that cover college hockey.
Did you get this newsletter from a friend?
Click here
if you'd like to sign up to receive it each month.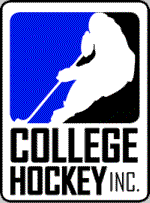 Don't Miss: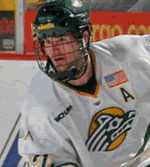 Justin Bourne of TheScore.com
shares his perspective
on the college vs. major junior question
About College Hockey, Inc.
College Hockey, Inc. is a free resource for young players and their families interested in pursuing NCAA Division I hockey. Please feel free to contact us with questions or if we can be of assistance.