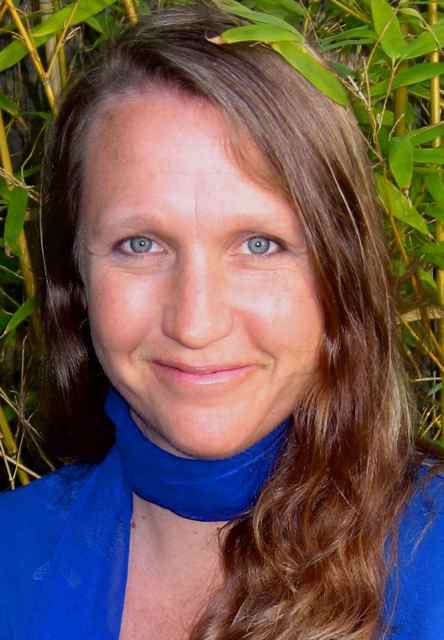 Katie Briggs L.Ac.
831.234.6616
katiebriggs.net
In This Issue:
Pajama Day!
Wellness Tips
Wisdom, Water & Winter
"Oil Change"
Healing Space for Rent

Seasonal oil change…
Seasonal shifts are an excellent time to recalibrate. I have my favorite Resonation Acupuncture stress release treatment, fondly titled "the oil change for the qi". It allows the latent stress and toxicity to clear out of the various organ systems, giving you a chance to replenish with a fresh sense of life force. I am ready to support you through the various, inevitable waves of life and help you anchor in the unwavering grace that is ever present.
katiebriggs.net


Healing Space for Rent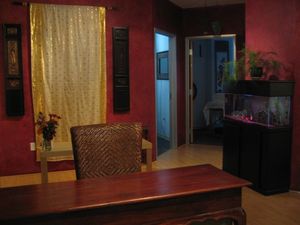 Laurel Healing Arts Center has space for Rent! Our beautiful healing arts center is looking for practitioners to share our space. Please help spread the word, put them in touch with me,
Katie Briggs L.Ac.
(831) 234-6616.

If you click on the photo below it will take you to the craigslist posting.



Blessings...
I send each of you blessings of abundance, wellness, and ease as we celebrate winter. If I can be of assistance to you in any way I look forward to hearing from you.
Winter Solstice Greetings
,
May this season find you with abundant health, joyful experiences with friends & family and plenty of hibernation time. If you find yourself stretched too thin, exhausted or working through persistent colds and flus, may this newsletter provide you with the information & incentive to recalibrate so you can celebrate the gifts of winter.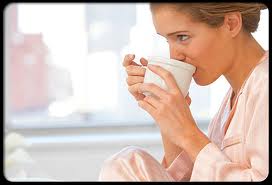 PAJAMA DAY!
We are at the pinnacle of darkness, the longest night of the year. The holidays lay before us, I encourage you to carve out hibernation time. Winter is our time, nature's time, to hide, "return home" and rest.
Boldly declare a "pajama day," this is a day where it is completely acceptable and celebrated for you and your loved ones to lounge around in your pajamas, eating yummy home cooked food, cozying up with warm beverages, reading, napping and resting.
The classics of Chinese Medicine teach us to consolidate our energy in winter, becoming quieter, talking less and listening more. Winter is the time when the energy of the Kidneys predominates, the Kidneys not only govern filtration and urination but are considered the root and foundation of the body's energy. Taking the respite and deep nourishment that are too often neglected are pivotal to wellness. You owe it to yourself to truly revitalize in this season of rest. May you proudly and joyously claim at least one if not several pajama days over the next several weeks.
Simple Tips on Winter Wellness
The following is an excerpt from an article I wrote last winter, may you feel my maternal love with this guidance.
Keep your neck covered with a scarf or hoodie.
Keep your feet warm and dry.
Do not sit on cold; no metal chairs or cold cement
Do not leave the house with a wet head
Pay attention to weather shifts
Pay special attention to windy days, there is a protective layer of qi around your body called Wei qi which can easily be blown away by the wind. Wei qi's job is to help keep the elements out.
if you would like to read the whole article follow this link:
Wellness Tips for the Winter

The Gift of Water (Part 2): Wisdom…Water…Winter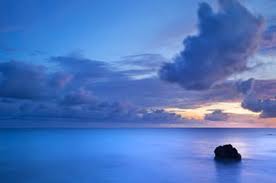 As discussed above, winter and the Taoist five element of Water, is the time when the Kidneys predominate.
"How is it that the kidneys correspond to wisdom? The kidneys are the essence of the water element, and wisdom proceeds unceasingly without any doubt or uncertainty. Water likewise moves forward without uncertainty" –Bai Hu Dong
Part 1 of this article, from the last newsletter, posed the question:What is the purpose that drives your inner life? The winter time and the Water element offer us the chance to peer into the deeper mysteries, the opportunity to align our day to day activities with this deeper purpose which inevitably brings more satisfaction and ease. It takes immense courage to explore the unknown, when we authentically ask these questions fear is a healthy response.
Fear transforming into wisdom is the gift of water.
As we step into the deeper longings and yearnings of our life journey and purpose, we inevitably step into the mystery. What lies beyond the depth of our awareness and intuition are the unknown aspects of life and self. Fear is the emotion that arises in the face of the unknown and wisdom empowers us to stand steady in the face of our fear.
Wisdom allows our innate knowing to guide us to right action.
We are able to chart a steady course through the uncertain waters. Standing at the precipice of the grand mystery of our life's calling allows for our innate wisdom to guide us. Allow your wisdom to surface with the steady course and certainty of Water. Your conscious mind may not know the path but
if you can be with the fear of standing in the unknown you will be guided to journeys and gifts only known to the depths of your being.