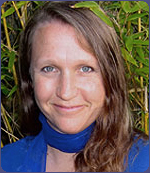 Katie Briggs L.Ac.
(831) 234-6616
katiebriggs.net
In This Issue:
20% Discount
Snake Year!
Restore Health
Vision & Inspiration
Please forward this offer on to your loved ones… Celebrate the Year of the Snake with a 20% discount off your initial appointment now through February.
Mention this discount when you call to schedule.
Planting Seeds of Clear Vision for Spring's Growth!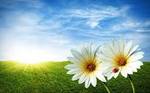 The shift from winter to spring is full of life force, and in my opinion, the most dramatic seasonal shift. The perfect time to address this mounting energy is now. Conscious awareness of the rising spring energy allows us to maximize the power surge of spring while integrating the hibernation of winter. The upcoming spring equinox newsletter will explore how to leverage the Wood element and the spring energy more in depth. For now, clarifying your vision of what you want to manifest and "planting these seeds" will allow for a more easeful, abundant spring.

Happy Chinese New Year!
Not only is it Chinese New Year, February 2nd marks the half way point between the winter solstice and the spring equinox. I love this time of year as we witness the return of the light and longer days. May the articles in this newsletter inspire you to "shed" what no longer serves and embrace the unfolding light.
Enjoy!

Shedding…
The year of the Snake.
2013 is the year of the Snake, which begins on February 10th. Snakes have a history of slithering in and staking their spot in our myths and minds. They play the resident trickster in the Garden of Eden, curl around the head of Medusa, and energetically rise from the base of our spines as Kundalini energy. How can the imagery of the snake serve you in this coming year? In Chinese tradition the snake is enigmatic, intuitive, introspective, refined and collected. The year of Snake is meant for steady progress and attention to detail; it is reported that focus and discipline will be necessary for you to achieve what you set out to create. I invite you to reflect on the qualities of the snake and leverage your creativity and imagination to inspire possibilities for this coming year. Enjoy the process of dreaming into your own "year of the Snake". I'm holding that the Snake has to do with shedding outmoded forms that have run their course, and that we have the opportunity to undergo radical transformation necessary to emerge from the old. This year gives us the opportunity to shed what no longer serves and awaken, remembering that no barrier can block our dreams.
Dispel Lurking Pathogens-Restore Lost Health! Transform the cold & flu into a healing cleanse.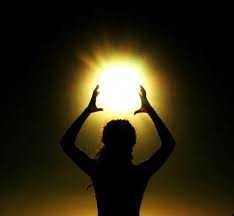 Every time we "get sick" it is an opportunity for our body to cleanse out stored toxins. No one enjoys a cold or flu, sore throat, achy body and fatigue AND we have the opportunity to leverage this experience for health. Swollen glands in your throat are an opportunity to clear out your lymph system. You have the opportunity to support your immune system to cleanse out old lurking pathogens relieving yourself of residual, unexplained health challenges such as aches and pains. Here's How: When we "catch a cold" there is always the temptation to suppress the symptoms with over the counter cold medication, cough suppressants, and sleep aids. What if these "medications" are pressing the pathogen deeper into our muscles and joints? We may not have a sore throat, cough or runny nose anymore but now we have a knee pain or low back pain, stiff neck or headaches. I encourage you to leverage the wisdom of herbs and acupuncture to pull out the pathogen. We can even pull out old lurking pathogens from previous illnesses. When we take care of our bodies during a cold and flu we are able to restore lost health. Receiving Resonation Acupuncture care when you are sick allows your body to heal on a deep level. I encourage you to leverage your colds and flu and transform them into healing cleanses.

Blessings...
May infinite blessings of health, wellness and abundance rain down on you and your loved ones in this Year of the Snake! If I can be of assistance to you in any way I look forward to hearing from you.
Katie Briggs L.Ac.