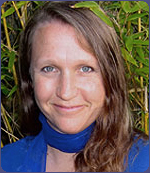 Katie Briggs L.Ac.
(831) 234-6616
katiebriggs.net
In This Issue:
Inner Chihuahua
Loving your Liver
Spring Inspiration
"Energetic Reset"
Lovin' your Liver!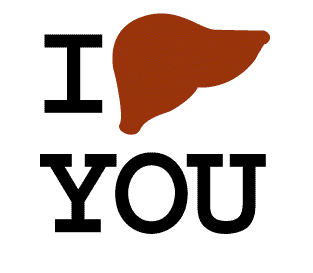 In this powerful, seasonal transition new growth abounds and the possibility to direct this energy with vision and inspiration is ripe. In Chinese medicine the organ system associated with spring is the Liver. The Liver energetic system, when clear, allows for vision and foresight, providing the opportunity to move ahead and manifest our desires in the world. The liver organ is responsible for cleansing the blood and filtering and metabolizing the toxins we are exposed to. Spring is the ideal time to allow our major detox organ to detox. That said, doing this gently and skillfully is very important so that you don't end up in a healing crisis. The following is a list of suggestions that will help with a gentle spring cleaning:
Take a break from caffeine, sugar and alcohol
Drink 16 oz of warm water with a little fresh lemon first thing in the morning. This is a simple, tasty way to gently cleanse your body. If you really love it you can drink it through out the day.
Dry brush you skin before getting in the shower (start at the soles of the feet and palms of the hands always moving toward the heart.)
I am also available to help design a personal mini-cleanse including acupuncture, herbs and dietary suggestions. Email, Call or Text to set up your appointment: (831) 234-6616.

Today, March 20th, 2013, marks the half way point between the winter and summer solstice. The energy of spring is mounting. It is an exciting time of year… this season of new growth embodies renewal, reawakening and rebirth. These are 3 qualities we can all embrace as we celebrate the return of longer, sunny-filled days. Resonation Acupuncture is celebrating a "rebirth" with a new website and Blog. You can now easily reference articles any time you want. I invite you to celebrate with me and check it out!
May the articles in this newsletter rouse self-appreciation, and a sense of inspiration for the spring season!
Enjoy, Katie
Celebrate your "Inner Chihuahua"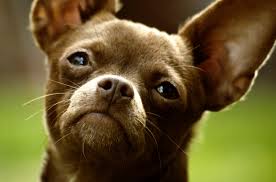 We are all multi faceted beings with many dimensions; all aspects of self need to be celebrated for their wisdom and guidance. We may consider some of our behaviors and needs as "high maintenance". You may wonder to yourself, "Why do I need my food prepared just so, or my sleeping pattern this particular way, or the temperature in the room or the lighting and volume a certain way?" Perhaps your needs are not about your environment but relationships and communication, or maybe it's all of the above and more.
I am referring to these strong preferences as one's "inner Chihuahua"
. Chihuahuas (bless their heart's) like to be in the center of all the action and will jump around until you allow them to "be". They can be extremely yappy with a high pitched bark that will continue long after you tell them to stop. How do we let ourselves "be"?
If we don't make space for this "inner Chihuahua" wisdom to speak, the "barking" only gets louder and more high pitched.
Chihuahuas, like all dogs, respond well to proper training that includes positive reinforcement and affection. When we self discover with kindness and compassion and explore the "high maintenance" needs with a gentle curiosity, we will unearth something about ourselves.
As we create a space to listen to the inner "yapping", we'll uncover wisdom.
Any time you ask the questions, "Can't I be more flexible and adaptable? Why can't I be (fill in the blank)?" These are "inner Chihuahua" opportunities to learn more about yourself. Chihuahuas are very courageous, lively, proud, and most of all, enterprising. They both demand and give affection to anyone they trust.
By taking the time to build a loving relationship with your "inner Chihuahua" you are constructing a loyal alliance with you inner wisdom.
If you are feeling challenged by the task of accessing this "inner Chihuahua wisdom" and are stuck in the overwhelm of feeling "high maintenance", I am happy to hold a supportive, healing container to explore the underlying needs that are seeking expression, and through the modality of Resonation Acupuncture, assist with integrating these needs and accessing your inner wisdom.
The Wood Element & Spring Inspiration
This section is dedicated to links that will guided you to several articles on the seasonal inspiration of spring.
Or click on the following links for the individual articles:
Energetic Reset
Life is moving quickly and shifts collectively and personally are rapid. Transformation can be exciting and overwhelming. If you find your self having trouble staying current with the fast pace of transformation, which has become the new "normal", I encourage you to come in for an "Energetic Reset". This treatment is designed to clear latent stress and toxicity out of the various organ systems, giving you a chance to replenish with a fresh sense of life force. I am ready to support you through the various, inevitable waves of life and help you anchor in the unwavering grace that is ever present.

Blessings...
I send each of you blessings of Ease, Grace, Wellness & Abundance as we move into the mounting energy of this beautiful spring season. If I can be of assistance to you in any way I look forward to hearing from you.

Katie Briggs L.Ac.
(831) 234-6616