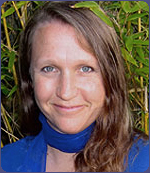 Katie Briggs L.Ac.
(831) 234-6616
katiebriggs.net
In This Issue:
Pajama Day!
12-21-12 Blessing
Wellness Tips
"Energetic Reset"
Winter Wellness: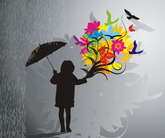 The following is an excerpt from an article I wrote, may you feel my maternal love with this guidance.
Keep your neck covered with a scarf or hoodie
Keep your feet warm and dry
Do not sit on cold; no metal chairs or cold cement
Do not leave the house with a wet head
Pay attention to weather shifts
Pay special attention to windy days; there is a protective layer of qi around your body called Wei qi which can easily be blown away by the wind. Wei qi's job is to help keep the elements out.
If you would like to read the whole article follow this link:






Recalibrate for the

New Earth and the

New YOU!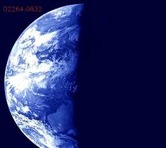 Life is moving quickly and "shifts" collectively and personally are rapid. Transformation can be exciting and overwhelming. If you find your self having trouble staying current with the fast pace of transformation, which has become the new "normal" in the last decade I encourage you to come in for an "Energetic Reset". This treatment is designed to clear latent stress and toxicity out of the various organ systems, giving you a chance to replenish with a fresh sense of life force. I am ready to support you through the various, inevitable waves of life and help you anchor in the unwavering grace that is ever present.
Winter Solstice Greetings,

Today is a very auspicious day for many reasons. The winter solstice is the gateway to the winter season and today, 12-21-12, is a very special winter solstice. My guess is most of you have been hearing about today's date for a while now, December 21, 2012. I am not inclined to believe that Armageddon is upon us, I am aligning for the beginning of a new era, the end of the world as we know it. I invite you to take some time today and ground in the endless possibilities that are unfolding, in you own personal life, on planet Earth, and in the Cosmos. I have included a meditation-blessing exercise in this newsletter; I invite you to leverage the collective momentum to bless yourself and the Earth. May all the articles in this newsletter serve to provide you with the information & incentive to recalibrate so you can celebrate the gifts of winter.







PAJAMA DAY!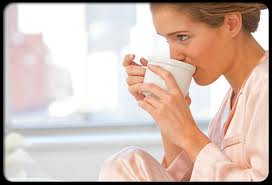 We are at the pinnacle of darkness, today marks the longest night of the year. The holidays lay before us, and I encourage you to carve out hibernation time. Winter is our time, nature's time, to hide, "return home" and rest. Boldly declare a "pajama day". This is a day where it is completely acceptable and celebrated for you and your loved ones to lounge around in your pajamas, eating yummy home cooked food, cozying up with warm beverages, reading, napping and resting. The classics of Chinese Medicine teach us to consolidate our energy in winter, becoming quieter, talking less and listening more. Winter is the time when the energy of the Kidneys predominates; the Kidney energy system is considered the root and foundation of the body's energy. Taking the respite and deep nourishment that are too often neglected is pivotal to wellness. You owe it to yourself to truly revitalize in this season of rest. May you proudly and joyously claim at least one if not several pajama days over the next several weeks.






12-21-12 Blessing
As you read this put yourself in a comfortable position and allow yourself to become very still in mind and body. Take a deep breath and request your being to relax, release and let go. Once you have exhaled, feel a wave of serenity moving over your body. Continue to consciously breathe, finding a relaxed rhythm. Feel your chest expand and open and feel your heart area warming. Relax your throat, let your mind be clear and your internal vision centered.
Imagine a pillar of light touching the crown of your head and move easefully down the center of your body. Breathing deeply in and out, invite your mind and body to be light, calm and peaceful.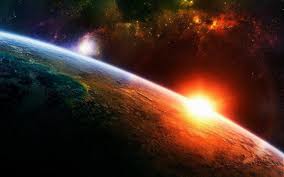 Focus you attention in your mind's eye and picture planet Earth, a beautiful globe full of incredible life. Feel the contribution that each individual makes to the global plan.
From the center of your heart release a wave of intent inspiring love and trust to all of humanity. Imagine 7 billion people connected to this wave of intent moving from your heart, as this wave ripples across each continent and ocean it touches the hearts of every being willing to feel it. As "like hearted" beings feel this wave of love they open their own heart and contribute to the collective momentum. As this collective tidal wave of love, compassion and peace washes over the planet, each individual willing to open will be reassured that the coming change is an opportunity to live a more joyous and expanded life in which they have the freedom to perceive a very different perspective. Bring your awareness back to your physical form; visualize the pillar of light running through you, infusing you, connecting you to the Earth. Watch the energy flow at a rapid rate and let your body begin to pulse, feeling stronger and filled with new information, health and vitality. Feel the pillar of light connecting you with source, trust yourself and listen to what it is you are discovering. Allow the collective human heart opening to inform your choices and actions. Allow integrity and love to be the guiding forces for action. Witness the infinite wisdom of your being bring joy and awe to each moment. In this heart open space, know that you are supported by the Earth and like hearted beings and you will gravitate to the goodness that is you.

Blessings...
I send each of you blessings of abundance, wellness, and ease as we celebrate winter. May this season be filled with abundant health, joyful experiences with friends & family and plenty of hibernation time. If I can be of assistance to you in any way I look forward to hearing from you.
Katie Briggs L.Ac.
(831) 234-6616