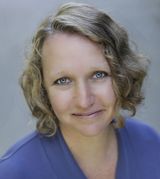 Katie Briggs L.Ac.
(831) 234-6616
katiebriggs.net
In This Issue:
Hormonal Excellence!
Immune Boost Herbal Kit
Seasonal Inspiration
Blessings...


Greetings from the Crossquarter...

Today, November 6th marks the halfway point between the Fall Equinox and the Winter Solstice.
I love reaching out at these seasonal shifts to celebrate the rhythms of change. As we head into longer nights I encourage you to rest more, sleep, cozy up, and be mind-full of your wellness.
Seasonal Inspiration


This section is dedicated to links that will guide you to several articles on seasonal inspiration.
As we move from autumn to winter we have the opportunity to stop, reflect and align with the blessings of our lives and the blessings of the season. May these articles inspire introspective curiosity, self care and a deeper understanding for the beauty and wisdom that is YOU!




Sourcing the Wisdom
of your Body...

A foundational mission I hold as a health practitioner is to educate my patient on how best to support the wisdom of her/his body to heal. Our bodies are brilliant and the endocrine system is a perfect example of this intelligence. I am highlighting an article exploring the intricate sophistication of this system.
May the offerings in this newsletter inspire you to honor the temple of your body and celebrate its infinite wisdom.
The Endocrine Adventure…
Hormonal Excellence!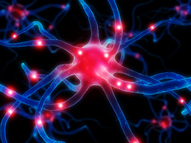 The endocrine system is an intricate information signal system, including glands and organs. Hormones are released from endocrine tissue into the bloodstream where they travel to target tissue and generate a response. Hormones regulate various human functions, including metabolism, growth and development, tissue function, sleep, and mood. Leveraging the innate intelligence of your body is imperative when exploring hormonal balance. For example, if you are experiencing reproductive issues such as: PMS, infertility, mood swings, hot flashes, endometriosis… it is important to access the vitality of the adrenal and thyroid glands.
The endocrine glands and organs are in constant conversation; to step in and introduce bold measures without assessing the entire interdependent dialogue between the various glands and organs can be challenging for the body and lead to a cascade of side effects. Resonation Acupuncture enters the conversation, listening to the wisdom of your body. Acupuncture & resonation therapy mediate equilibrium between the interdependent glands and organs that are secreting hormones. This modality allows the wisdom of your body to re-establish a health-filled homeostasis. In our modern world the level of endocrine disruptors is outrageous. Our food, water, cookware, health and beauty products, cleaning supplies… (the list goes on)… are filled with chemicals that interrupt the endocrine conversation.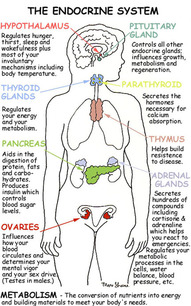 You may be experiencing hypo and hyper thyroid, adrenal dysregulation, or a long list of reproductive imbalances. If you feel you are suffering from an endocrine imbalance, I encourage you to explore this hunch. Please email me and request the endocrine assessment questionnaire. I will email you back a PDF, which you can print out and fill out. If you score high in 1 or more of the sections I am happy to schedule an appointment where we can explore how best to support your body
in finding ease and wellness. You deserve to feel vibrant, energetic, sexy, and emotionally balanced. With some education on lifestyle choices (sleep and nutrition) along with specific herbs and supplements, you can offset the endocrine disruption and experience hormonal excellence.
Immune Boost Herbal First Aid Kit $30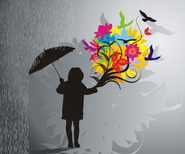 Includes 20 tablets/capsules of each of the following:
Tri Forte- Boosts immunity so you don't get sick, use when you're around sick people, before traveling or anytime you feel immune compromised
Dispel Invasion- Use at the first sign of a Cold, tight neck, aversion to cold, tired
Antiphlogistic- Anti-Viral, Anti-Bacterial, use with any type of infection, sore throat, fever, achy body...
Pinellia Dispersing Formula- Use when you have a cough
Bi Yan Pian- Use as a nasal decongestant
This Herbal Kit is great to have on hand so you can be proactive in nipping the cold or flu in the bud. Email Katie to purchase.
Type Title Here
May each and every one of you feel peace and grace in your beautiful heart.
May the beauty of you ripple out and touch everyone and everything around you. May this love.. that you radiate reflect back to you the miracle of you.
As always, if I can be of service to you in your health and well-being please contact me.
Katie Briggs L.Ac.
(831) 234-6616