Happy Spring Equinox!!!
Autumn is upon us… I hope summer has blessed you all with abundant fun and good health!
This summer blessed me with creativity and inspirations.
I have launched my first educational video.
I am sharing my feature article for this Newsletter video style… I know your time is precious and I would be delighted if you would spent 3 &1/2 minutes with me on youtube, just hit the link photo below.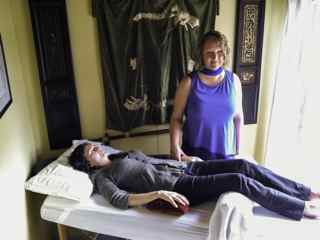 It also lives on the homepage of my website...
Enjoy!
Acknowledgments & Gratitude in the production of this video...
Devi Pride for Videography &
Caroline Nicola for Photography