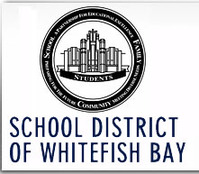 October 2017
School District of Whitefish Bay News
Welcome to the October Newsletter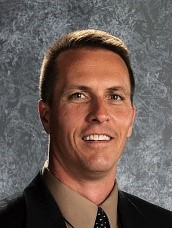 "I can't believe I get to do this job."

At the beginning of each school year I try to visit as many classrooms throughout the District as I can. I love getting to witness the joy of learning in action.

The positive environment and excitement that permeates our classrooms and schools is inspiring. The commitment of our staff, support of our parents and school community, and focus of our students is unmatched. Thanks to all for making our schools a great place to learn and grow.

Again I say, "I can't believe I get to do this job."

In this e-newsletter we will be updating you on Thriving Disposition #6 - Effective Oral and Written Communication Skills, Anti-Bullying Awareness, and recent Facebook Highlights.

On behalf of our students and team members thank you for your ongoing support.
Thank You,

---
There is a lot of Power in Words!


Thriving Disposition #6 - Effective Oral and Written Communication Skills
This year the Whitefish Bay K-8 teaching staff is focusing on growing extraordinary writers through raising our rigor and refining our implementation of Writer's Workshop. Writer's Workshop is a framework that incorporates; a short teaching point (mini-lesson,) often based on learning from authors through mentor text, guided practice or interactive writing, independent choice practice, and share time. The framework creates an environment of engaging staff and students in the writing process with a real purpose, for a real audience.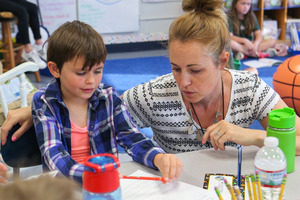 During independent time, teachers are conferring with students in either student led or student growth conferences, or meeting in small strategy groups. This practice allows

a personalized opportunity to teach a strategy, craft move,

or to note something about mechanics. When students share at the end of the writing time, it focuses on oral communication. Through authentic discussions utilizing strategies like author or partner chairs, pair share techniques and other reflections; students are able to celebrate, discuss their progress and reflect.


Cumberland School
Good words are worth much, and cost little." -George Herbert.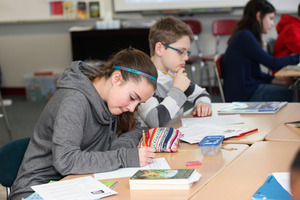 As we begin our school year -- the Whitefish Bay School District continues to develop our professional capital to transform our writing instruction through support of our literacy coaches, model classroom teachers, and our collaborative teacher teams. Please explore these additional websites for more information:
Partnership in Comprehensive Literacy framework and Writer's Workshop.

Contributed by Maria Kucharski - Director of Teaching and Learning Services

---
October is Anti-Bullying Awareness Month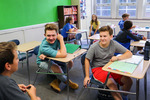 Our goal is to ensure all our learners feel safe and are not victims of bullying. In the State of Wisconsin, the fourth Wednesday in September is designated as "Bullying Awareness Day."
Every October, schools across the country observe
National Bullying Prevention Month
. The goal is to encourage school communities to work together to
stop bullying and cyberbullying
by increasing awareness of the prevalence and impact of bullying on all children
of all ages.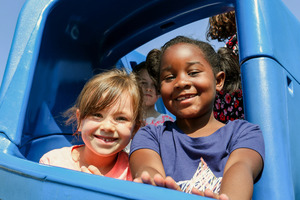 Bullying is --
intentional, repeated and targeted aggressive behavior. Bullying can take the form of physical, emotional or verbal harassment and involves a real or perceived imbalance of power. We collectively share the responsibility to ensure all students are safe.
Please do not hesitate to contact your child's school should you witness concerning events or if you hear of bullying going on in our school community.
Richards School
---
Great Things Throughout our School Community
Check out some of our top Facebook post images from the start of the school year.

School Board Appreciation Week October 1-7
WFBHS Named Best Public High School in Wisconsin
RI 1st Grade Treasures from Farmer's Market
Class of 1957 Visits on 50th Anniversary!
MS Packer Fans
CU Superheros are Kind Assembly
HS Activities Fair a Hit!
Rec. Dept. -- Connects off to a Great Start
RI Teambuilding in PE is Fun!
HS Homecoming Community Window Painting