---
Congratulations Whitefish Bay High School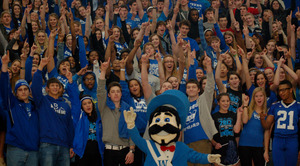 Whitefish Bay High School is ranked #1 in
the state of Wisconsin and #61 in the United States by Newsweek.


The Newsweek High School Rankings assess schools based on a broad range of data to determine which high schools do the best job of preparing students for college.
Whitefish Bay High School Principal Amy Levek stated:
"These rankings are a direct result of the collaborative effort of so many amazing individuals, from our hard-working staff members to our highly dedicated parents and our ambitious student body. It is a great source of pride for the community as a whole to be recognized for this shared effort."
Safety Is a #1 Priority

School safety is a key priority in the District. We work diligently to ensure our staff is knowledgeable, trained and comfortable in how to respond to a wide range of school emergencies. Coordinating community agencies in supportive or lead roles to emergencies also ensure we respond appropriately.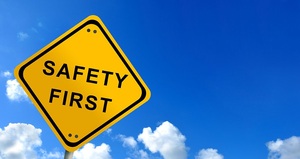 District Crisis Response Plan (CRP) --
The District recently completed a comprehensive review and update of our CRP. We reviewed several area district plans as well as researched best practice of area school district emergency response plans. The District met with the Village of Whitefish Bay Police and other agencies to ensure coordination and alignment between all community parties.
School Safety Drills -- School-based emergency response teams meet each fall to review safety procedures and plan for school safety drills. These safety drills include the monthly fire drills, lockdown drills, lockout drills, evacuation drills, and tornado drills.

Everyone has a responsibility -- School safety is a priority and is everyone's collective responsibility. If you see or hear anything dangerous or concerning
please

contact a school official or the Village of Whitefish Bay Police Department.
Should you have any questions please feel free to contact your school principal or Mr. Brian Chase - The Director of Buildings and Grounds 414.963.3926.
---
Transformational Educational
Practices (TEP) Committee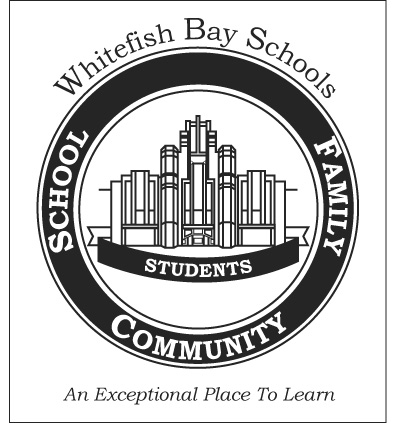 Under the facilitation of the Director of Teaching and Learning Maria Kucharski, the Transformational Educational Practices (TEP) Committee embarked on a year long journey to answer the question, "What are transformational educational practices?"
The TEP Committee was made up of 31 community members, parents, teachers, and a School Board member Mr. Doug Armstrong. Thank you to our TEP school community members for your work and high engageme
nt

in this important process.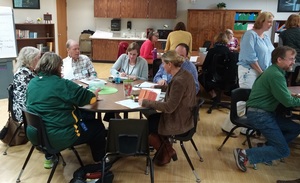 The School Board recently approved The Seven Thriving Dispositions as recommended by the TEP Committee. The Seven Thriving Dispositions are qualities and ways of being that our students will need to possess if they are going to be successful in the 21st century.
The
Seven Thriving Dispositions
are anchored in the work of author Tony Wagner (2008) and are listed below:
Critical Thinking and Problem Solving

Agility and Adaptability

Curiosity and Imagination

Initiative/Entrepreneurialism

Access and Analyze Information

Effective Oral and Written Communication Skills

Collaboration
See Seven Thriving Dispositions definitions - HERE
We will be sharing more information about the
The
Seven Thriving Dispositions in future e-newsletters and look forward to working with our teachers to assist students in developing these vital ways of being.

Wagner, T. (2008). The global achievement gap. Basic books, NY.
---
Celebrating People - 25 Year Recognition Recipients
At our All Staff Welcome Back Program on August 25, several Team Members were recognized for 25 years of service to the School District. The District is thankful for the many years of professional commitment and dedication, we look forward to many more years from these remarkable people.
25 year honorees:
1.
Jeff Widder
2.
Anne Liccione
3.
Lynn Minkin
4.
Julie Riedl
5.
Cherie Andrus
6.
Paul Chase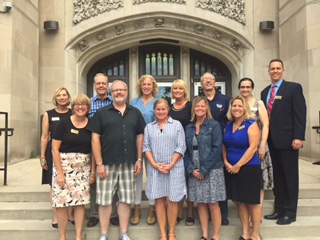 Pictured left to right-- Front: Anne Kearney-Board President, Jeff Widder, Anne Liccione, Lynn Minkin, Kristin Bencik- Board Member. Back: Pam Woodard- Board Member, Doug Armstrong- Board Treasurer, Julie Riedl, Cherie Andrus, Paul Chase, Sandy Saltzstein-Board Member, John Thomsen- District Administrator.
---