What a great year in the the Bay!!! Each of our schools have rich academic, fine arts, humanities and service traditions. Our students, staff, parents and community members all contribute to our schools and help them to be truly special places.
End of the year celebrations are also part of that rich tradition. These events are important and possible due to the painstaking work and planning of staff, parents and students. I was able to witness many of these positive culminating school community celebrations which were all positive and spirited. Below are a few end of the year school celebrations.
Cumberland - The Spring Sing was again a very special event for our students, staff and families. Our students incorporated music, song, art and dance into a wonderful and joyous fine arts celebration. For those fortunate enough to view the performance you can agree that the word "impressive" best describes all those involved. Well done students and staff!
Richards - The Spring Sing at Richards was just as impressive as Cumberland's. It is so wonderful to see the excitement on our students' faces as they enter the stage area, perform their hearts out, and then exit the stage area in post performance bliss . I could not help but notice, not only did they enjoy performing but they enjoyed each other as well - very special. Well done students and staff!
Whitefish Bay Middle School - Activity Day
The 6th graders visited Bong Recreation Area in Kansasville for Rocket Day. Each student built his/her rocket in Design & Construction class in preparation for this event. Many, many parents attended as chaperones and/or spectators. The 7th grade went to Blue Harbor Resort for a day of fun, swimming, & riding down Lazy River. 8th grade went to Pleasant Prairie's RecPlex for a day of fun & recreation. The 8th grade promotions committee (parents) organized this activity, from food to chaperones.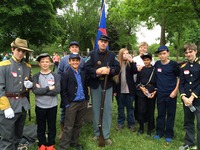 Finally, the Annual Civil War Day, a culmination of learning about US History took place for our 8th graders. Many students were dressed in period costumes and Civil War re-enacters engaged and led our students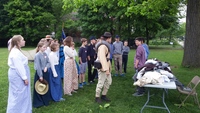 in activities. A Civil War era lunch of chicken legs, hard tack (corn muffins substitute), carrots, apples, & molasses cookies was served. Activities were broken up in "Regiments" all over the building & grounds.
Whitefish Bay High School
- At Whitefish Bay High School I was able to witness for the first time "Buzz Cuts for Cancer." Under the leadership of the new student service organization "Bay Gives Back" o
ver 25 students either cut their hair (to donate) or completely buzzed their heads to raise money for the MACC Fund.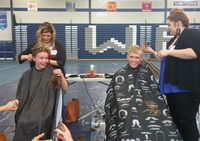 The all school assembly also acknowledged all the great service work the students have done throughout the year and culminated with a nice large check written out to the MACC Fund. Service beyond self was modeled for all. Well done students!
"People are submitting themselves to time-devouring technology. We're a nerve-racked society where people have difficulty sitting back and thinking of the purpose of what they do."
Todd Gitlin, Berkeley Sociologist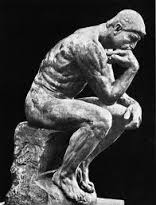 Richard A. Swenson M.D. (2003) reminds us that progress and advancements in society was to be "time gifting." The promise of more time due to time saving inventions like cars, microwaves, cell phones, e-mail and 24/7 remote access to school and work files have not really resulted in more time. In fact, most people would agree that the pace of life continues to ramp-up and has become more frantic as technology is advanced and improved.
Advancements if society are great, but we need to be careful that they do not begin to negativity influence us and impact our ability to experience peaceful solitude, foster healthy personal relationships and negatively impact overall development as human beings.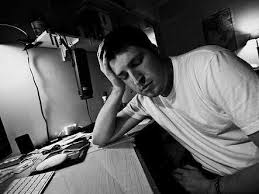 Alarms, computers, cell phones, IPads, pagers, instant messaging, e-mail, and other technology devises all have great uses, are valuable as tools and have meaningful purposes....and they all have off switches.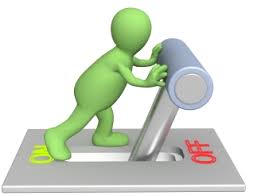 The problem is not the technology - it is how and when we chose to use the technology that matters.
Be courageous this summer and "go off the grid." Re-discover or discover each other and what it means to wind down. Be creative and re-connect with nature, friends or family in "face-to face" ways. Non-technology-based relationships matter. Those relationships take time to nurture.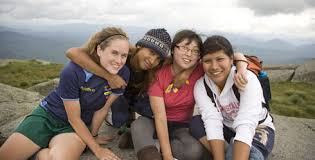 See
Connected, but alone?
TedTalk
- "As we expect more from technology, do we expect less from each other? Sherry Turkle studies how our devices and online personas are redefining human connection and communication — and asks us to think deeply about the new kinds of connections we want to have."
Have a GREAT Summer:)
Swenson, Richard M.D. (2003). A Minute of margin:Restoring balance to busy lives. NavPress: Colorado Springs, CO.