---
The Seven Thriving Dispositions in Bay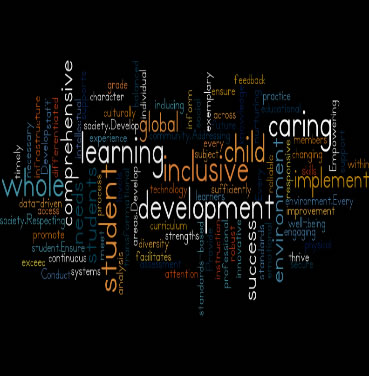 As featured throughout the entire 2016-17 school year, The Seven Thriving Dispositions (view here) are qualities and ways of being that our students will need to possess if they are going to be successful in the 21st century. Seven Thriving Dispositions:
Critical Thinking and Problem Solving
Agility and Adaptability
Curiosity and Imagination
Initiative/Entrepreneurialism
Access and Analyze Information
Effective Oral and Written Communication Skills
Collaboration
Adapted from Tony Wagner's work - The Global Achievement Gap

This year we will be highlighting very specific learning activities in our schools that are designed to enhance the 7 Thriving Dispositions of our students. Stay tuned....
---
School Safety Doesn't Happen by Accident
Building a Culture of Safety -
Student and child safety is a priority for the School District of Whitefish Bay. At home, in the community, to and from school, and while at school, we as a school community share the collective responsibility to ensure our loved-ones are safe.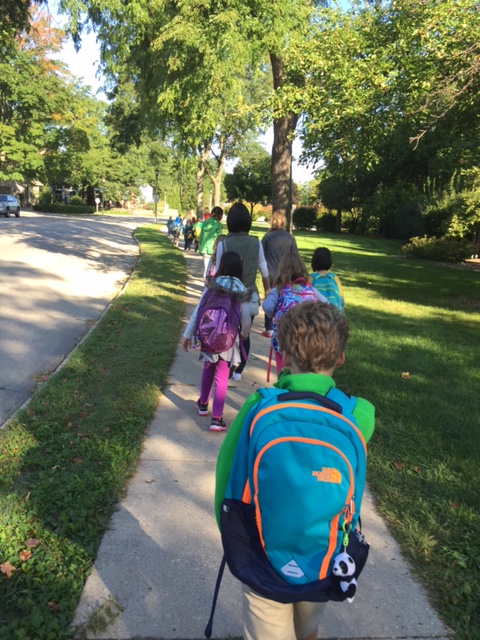 To and from school
-
Parents and community members please remember to look out for our many students as they walk and bike to school. We want all to arrive to school safely and make it home safe as well.
Let's be safe.
Safety Review - Safety is a baseline need for all students and staff while at school. If our school community members do not feel safe, not much learning can occur. We will be spending time at the beginning of each school year reviewing key safety procedures and drills with our students in developmentally appropriate ways. Preparation is Key.

District Preparedness - The District has a Crisis Response Plan as required and we continuously look for ways to assure the safety of all students and staff. School-based response teams engage in annual safety training and lead our required school safety drills throughout the school year. We also have established positive partnerships with other area schools as well as with our Village so we are best positioned to respond to a wide range of school or community events. Should you have any questions - please do not hesitate to contact your school or the District Office.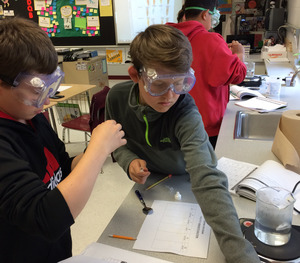 Collective Responsibility - We believe that safety is a collective responsibility. All staff, students, parents and community members play an important role in ensuring all are safe. Should you or your student(s) see or hear anything concerning please do not hesitate to contact your school's principal, the District Office, or the Whitefish Bay Police immediately. We would rather error on the side of caution and safety than be sorry for not investigating a concern.


---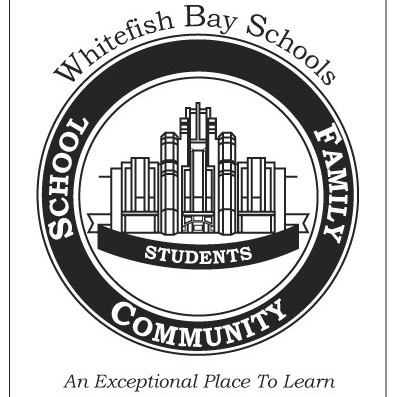 The Focus Plan -- It's about the learning...
The School Board approved
Focus Plan
provides the vision and goals for the District. This year's Focus Plan theme is,
"It's about the learning."
As a District it is critical th
at we fun
ction as a true learning organization. District level teams, school teams, grade level teams, cross-curricular teams and staff members have spent a great deal of time and energy this past summer learning and planning in order to better provide
an exceptional learning experience for all
. When our team members continue to learn and grow our students are better positioned to learn and grow as well -
It's about the learning.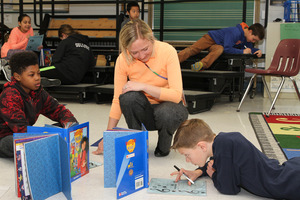 We are very grateful for our dedicated staff for their commitment, their professional development, and their continuous improvement. We also look forward to helping students grow daily in their learning and to helping them establish this life-long skill that will take them far in this ever changing world.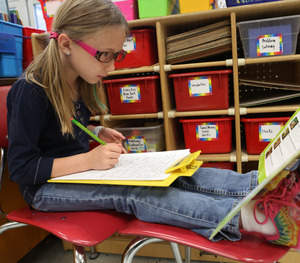 Parent consideration -
you may want to
speak to your child about the importance of focusing on
the learning.
Grades are important but can be demotivating and be a significant source of stress and anxiety for all involved. Re-framing a traditional school experience around curiosity, discovery, trial and error, learning from mistakes and celebrating new findings can
infuse a new level of joy and meaning into your child's school experience.
As a parent, when my children want to talk to me about
grades
I respond by asking questions about what
they have learned, what suprised them the most, and what they are interested in learning next. I remind them, from my perspective, it is not about
"playing school"
but
"it's about the learning."
They need to hear it often in order to undo many of the traditional messages they have received about school, learning and grades. There are times I get
"the look"
from them, it's those times I know I am doing my job as a parent.

A lesson from Coach Wooden -- It has been said that Hall of Fame Basketball Coach John Wooden never used the word "win" with his athletes. Instead, he spoke of hard work, focus, dedication, commitment, team work, honesty, character, competing, selflessness, and perseverance. If committed to all of these then the winning will take care of itself. So too when students focus on the pursuit of learning, curiosity, persistence and discovery, the grades will take care of themselves.
---
Celebrations -- 25 Year Recognition Recipients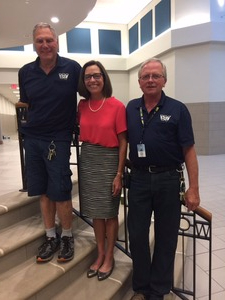 * Terry Scherr
* Anne Perina
* Steve Roberts
Way to go!!!
- We are so proud of our team members for achieving their 25 year work anniversary milestone. Terry, Anne and Steve were honored at our All Staff Welcome Back on August 28th. Recognizing our 25 year honorees is one of our favorite events.
Sharing
specific
strengths and stories
of our team members is a most excellent way to kick off the new school year. If you should see these folks, please
congratulate
them and
thank them for their many years of
service
.
---
Great Things Thr

oughout our School Community
Check out some of our top Facebook post images from this summer.
WFB Ranked #1 in WI by Niche
HS Students Take Part in Band Director Interview Process
CU New Playground Equipment
RI Connects Outdoor Mural
Rec. Dept. 1st Week of Summer Camps
MS Summer Band Concert!
Les Miserable Medley for Staff Welcome Back -- FB reach 2338
Class of '77 Reunion
HS Graduation 2017!
CU Staff Summer PCL Training with Smiles
RI PTO Pollinator Garden