---
Our Veteran's Day Celebrations
Several of our schools held Veteran's Day celebrations to honor those who have served and made great personal sacrifices on our behalf.

High School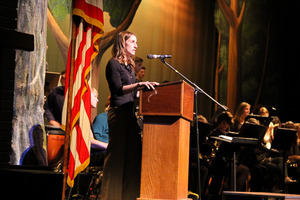 The assembly was a huge success! Eleven veteran guests a
ttended, all with ties to WFBHS students or staff members across all four bra
nches of the Department of Defense.
The celebration opened with an amazing rendition of our national anthem sung by Junior Kayla Lever followed by our speaker.
The guest speaker was Captain Betsy Palm of the Wisconsin National Guard, who spoke on the history of veterans day, and how Wisconsin soldiers have played a role in our nation's defense.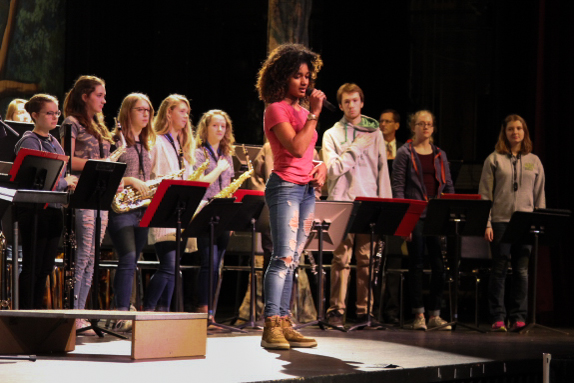 Included were multiple musical performances; the Wi
nd
En
s
emble played the "Black Horse Troop March" and the Choir performed "See
d
s Grow to Plants
." They also later did a joint piece titled "Hymn to the Fallen" which they did in conjunction to a video playing while they performe
d. It was very moving!
Amongst our 11 Veteran guests was Colonel Michael Brennan, father to freshman Kate Brennan. Colonel Brennan is currently deployed with the Marine Corps and was able to arrive home on leave just the night before. We were prepared to honor Mrs. Brennan and Kate as family members of a deployed service member, but instead we were able to honor the entire family and the sacrifices that were made not only by the service member, but by the family as well.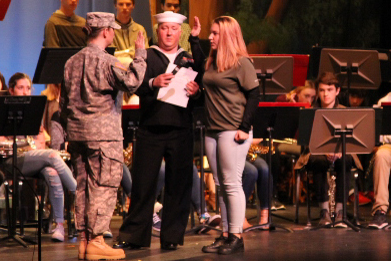 From staff member Billy Krause (gunner's first mate, serving in the Navy/Navy Reserve for 15 years), "To me personally, the biggest highlight of the assembly was when we were able to enlist senior Arianna Graham as she took her Oath of Enlistment into the US Army."
*H.S. photos credit: Alex Cantu Soto
Middle School
​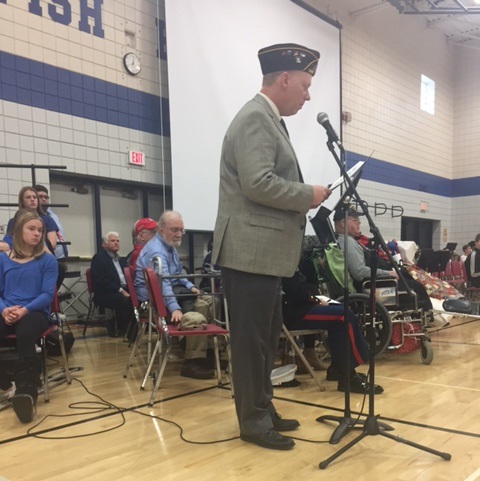 Whitefish Bay Middle School celebrated their 5th annual
Veteran's Day assembly. The event featured over 10 veteran guests from various eras of service to include World War II, Korea, Vietnam, and the Persian Gulf. We welcomed veterans from our community as well as
the Zablocki VA Medical Center in
Milwaukee.
The keynote spe
a
k
er USMC
Corporal Jacob A. Krieg shared a message about virtues, setting go
als
and persevering to achieve them and this was well received by our students, staff and guests.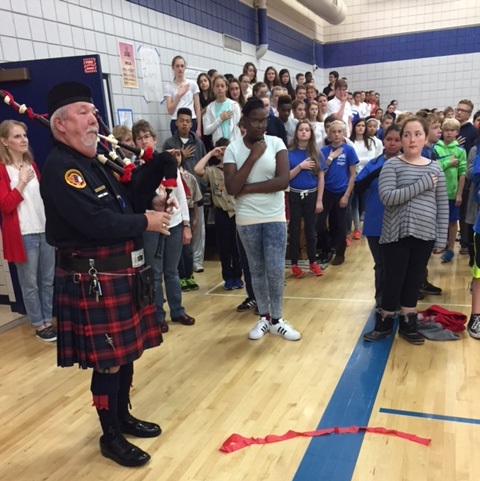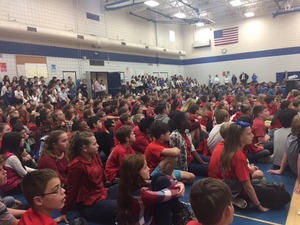 The program featured student speakers and m
u
sical performances by our band, orchestra and choir ensembles. The guests were
invited to attend a student council sponsored breakfast and enjoyed the opportunity to socialize with some of our students, staff members and each other.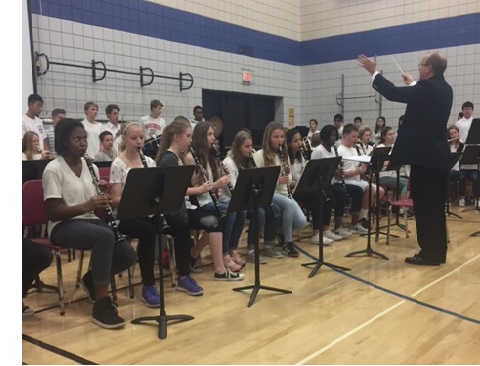 ---
WFB Schools Continue to Excel on School and District Report Cards
The Department of Public Instruction recently released School and District Report Cards for the 2015-16 school year. See our local information release from Director of Teaching Services - Maria Kucharski. LINK

All Whitefish Bay Schools as well as the District earned the "5-Star Rating" of "Significantly Exceeds Expectations". This is a measure to be proud of, but our Students, Schools and District are "more than a score."

This fall I listened to Dr. David Schuler, the 2015-16 American Association of School Administrators President at a meeting in Madison, WI as he spoke about the importance of ensuring students are college and career ready by high school graduation.
Schuler reminded us that s
o
much attention is paid to high-stakes testing that we often forget that our students are "more than a score."

In the School District of Whitefish Bay academic achievement is a priority, as well as the development of the whole child. In the classroom, on the stage, in the arena of athletic competition or when providing community service our students are "more than a score."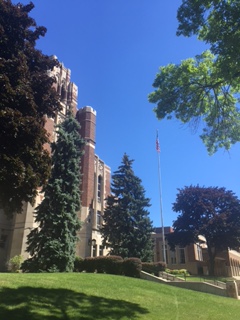 There are many, many amazing students, families and staff highly committed to chasing deep learning and finding personal passion in the School District of Whitefish Bay. Now more that ever our students need to develop and secure the 21st century skills that will best equip them to be successful in a team-based, collaborative, problem-solving world of learning and work. These skills are NOT easily measured on a computer-based or paper and pencil state assessment of compliance. Yet, as a District we are committed to fostering these
vital
transferable skills for our students as well.

Congratulations to students, parents, staff, schools and the District for the high levels of achievement as revealed by the DPI School and District Report Cards. Thank you for your ongoing support and commitment to Public Education in Whitefish Bay where our Students, Schools and District are "more than a score."
---
The Seven Thriving Dispositions & Agility and Adaptability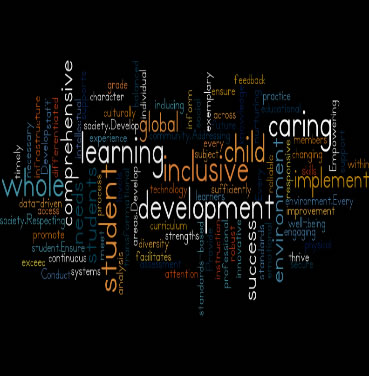 The Seven Thriving Dispositions (view here) are qualities and ways of being that our students will need to possess if they are going to be successful in the 21st century.

Agility and Adaptability is the 2nd of the Seven Thriving Dispositions we are learning more about as a District and will use to enhance learning in our classrooms.
In a world where change appears to be the only constant we believe it is paramount our students are able to anticipate, demonstrate flexibility and adapt effectively to change. Those best able to adapt may be best prepared for their future.
Thriving Disposition #2 - Agility and Adaptability
-
The shift from hierarchical authority that tells you what to do to a team-based environment has been both rapid and profound. Similarly, the intensifying rate of change, the overwhelming amount of data, and the increasing complexity of problems that individuals and teams face every day in their work are dramatic new challenges for everyone.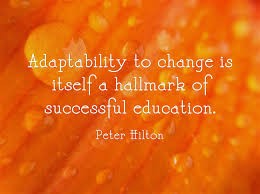 Adapt to Change

Be Flexible



Incorporate feedback effectively




Deal positively with praise, setbacks and criticism




Understand, negotiate and balance diverse views and beliefs to reach workable solutions, particularly in multi-cultural environments 

(Wagner, 2008).
Stay tuned for the next e-newsletter as Curiosity and Imagination will be the featured disposition.

---
Resources/Excerpts from:

Wagner, T., (2008) The Global Achievement Gap, Basic Books, New York, NY.

Wisconsin's Guiding Principles for Teaching and Learning, (2016). Wisconsin Department of Public Instruction.

WFB District Seven Thriving Dispositions Document

---
Bay Gives Back
Our students and schools are continuously engaged in giving back to their greater community. Whole student development involves having our students think and act beyond themselves.

Bay Gives Back, a Whitefish Bay High School student service organization, wrapped up a another hugely successful food drive! From group adviser Anna Schmidt, "We collected over 9,000 items from 1,000 households and delivered the largest single food drive donation in history to the Riverwest Food Pantry (We collected just over 6,000 last year)."
Fox6 News covered the students at work...
here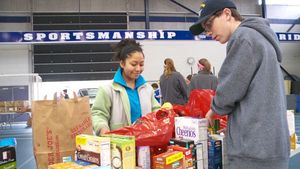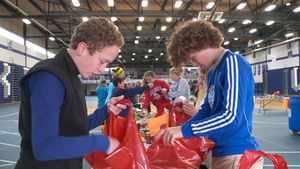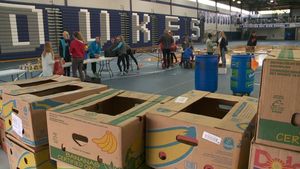 *Photos courtesy of Fox6 News



Way to go Students - you are more than a score!!!!
---