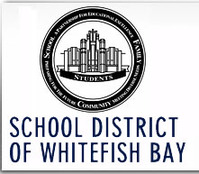 January/February 2017
School District of Whitefish Bay News
Welcome to the January/February
E-Newsletter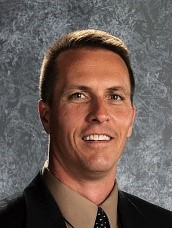 My name is John Thomsen and it is a pleasure to serve as the District Administrator for the School District of Whitefish Bay.
In this e-newsletter we will be sharing information on striving for healthy balance, the Thriving Disposition of Initiative - Entrepreneurialism, as well as a few of our most popular January Facebook posts.

On behalf of our students and team members thank you for your ongoing support.
Thank You,

---
Finding Healthy Balance

The new year brings a natural opportunity for all to take a step back, reflect and consider ways to realize a "preferred life." Managing stress and finding a healthy balance are common yet difficult targets to realize for ourselves as well as for our loved ones.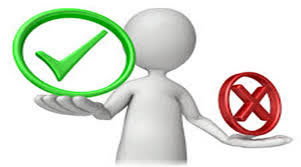 In a recent conversation with my high school daughters both agreed that it was at their part-time jobs that they felt least stressed and pressured. One daughter informed me that "cashiering at the grocery store" took her to a place of relaxation unlike all the other activities she experiences in her over-scheduled life. That simply blew me away - my daughter has to go to work at a huge supermarket to de-stress from the craziness of adolescent life!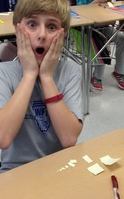 Many of our students report being stretched thin
and being stressed out. No study halls; focusing only on grades and not the learning; over-scheduling athletics, activities, work and social life; and the perceived pressure from parents, self and teachers to achieve at high levels in all areas all the time place some students in a vulnerable postion.

How do we make the madness stop? I am not exactly sure...I struggle to find HEALTHY work life balance as well as manage my own stress. Yet, we must try and we should help our loved ones try as well.

Here are few contrasting ideas for pause, consideration and reflection:
High expectations are here to stay

AND

it is about the learning.

Technology is a useful tool

AND

we need to unplug.

Relationships are important

AND

it is good to find alone time.

Building stamina and endurance is a priority

AND

so are healthy sleeping/resting/eating habits.

It is good to be driven

AND

show forgiveness (self and others).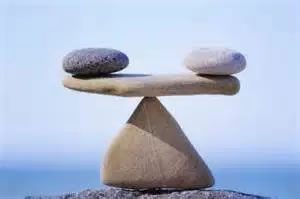 I know I don't have all the answers but I thnk it is important to be really intentional about how we spend the valuable resource of time. Planning for long term balance, sustainability and success is a good target for all.

Parents - You are being watched - more is caught than taught - model striving for balance for your children.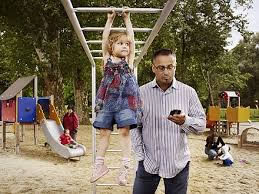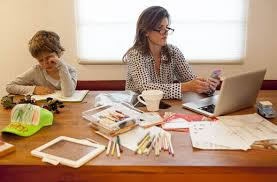 Students - Think marathon and not a sprint - have a long vision, growth mindset and commit to daily progress....no one is perfect.
Educators - If you are not taking care of yourself you will be in no position to care for, n

urture and challenge our stude

nts - work to keep your tank full- you will feel better.

I, along with many of you have work to do in the area of healthy balance. My hope for all of us in 2017 is that we strike a healthy balance - Enjoy the journey....
---
The Seven Thriving Dispositions --
Initiative and Entrepreneurialism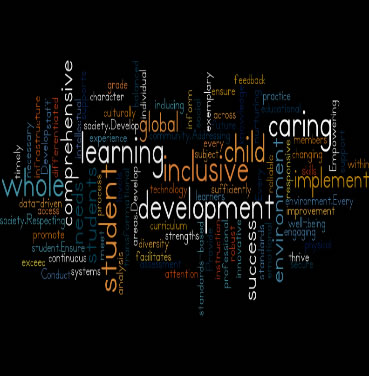 The Seven Thriving Dispositions are qualities and ways of being that our students will need to possess if they are going to be successful in the 21st century. This month we will highlight the Thriving Disposition Initiative and Entrepreneurialism.


Initiative/Entrepreneurialism - Employers today want to see their team members take more initiative and even be entrepreneurial in terms of the ways to seek out new opportunities, ideas and strategies for improvement.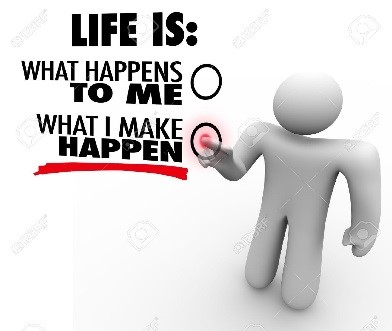 Self-starters have an advantage but that is not enough. Self-starters also have to be problem-solvers, solution-designers and inventors. People who possess this potent combination will most certainly add value to the organization, improve services provided, and/or enhance existing products.
The following are key attributes and skills of Initiative/Entrepreneurialism:
Manage Goals and Time
Set goals with tangible and intangible success criteria;

​

Balance tactical (short-term) and strategic (long-term) goals;

Utilize time and manage workload efficiently.
Work Independently
Be Self-directed Learners
Go beyond basic mastery of skills and/or curriculum to explore and expand one's own learning and opportunities to gain expertise;

Demonstrate initiative to advance skill levels towards a professional level;

Demonstrate commitment to learning as a lifelong process;

Reflect critically on past experiences in order to inform

future progress.
Implications for Schools
and Teachers-
Now more th
at ev
er schools and teachers should intentionally design learning experiences
that nurture the disposition of
Initiative - Entrepreneurialism.
This Means Less: easily measure discrete knowledge; solitary seat-work; thinly covered, large amounts of information in all subjects; student passivity; teacher controlled decision-making, and simply getting to the answer.

​

and More: real-world, authentic problems and challenges encouragement of cumulative growth and student self-evaluation; social/collaborative activities w/ discussion and interaction; deep study of smaller number of topics; teacher as facilitator, coach, demonstrator; responsibility transferred to student; and conceptual exploration.
In order for this dispostion to be realized for our students their learning experiences will look different than what we were and they are used to. This becomes some of the key work of our District, schools and teachers.
Resources/Excerpts from:
Wagner, T., (2008)

The Global Achievement Gap

, Basic Books, New York, NY.

Wisconsin's Guiding Principles for Teaching and Learning, (2016).

Wisconsin Department of Public Instruction.

WFB District

Seven Thriving Dispositions Document
---
Great Things are Happening Throughout our School Community
Check out some of our top Facebook post images from January.

School Crossing Guard Recognition Week
RI PTO Donated Books Cause Excitement!
MS Green Team Makes School Eco-Friendly
CU Knitting Club Beats the Cold
HS Bay Gives Back Toy Donation Drive
Rec. Dept. Fieldtrip to Milw. Public Museum
RI National Geography Bee
CU Proud Student Creates a Book
MS French Students Receive Pen Pal Letters



---