---
The Seven Thriving Dispositions
Our last Thriving Disposition is Collaboration. Collaboration is the skillfulness of individuals working with networks of people across boundaries and from different cultures. Collaboration has become an essential prerequisite for a growing number of multinational corporations (Wagner).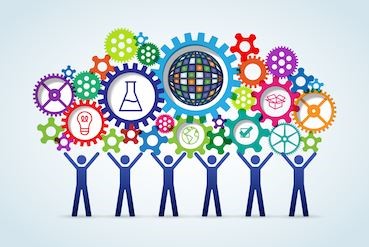 Collaborating with others means being able to:
Demonstrate ability to work effectively and respectfully with diverse teams;
Exercise flexibility and willingness to be helpful in making necessary compromises to accomplish a common goal;
Assume shared responsibility for collaborative work, and value the individual contributions made by each team member (Wagner).
Our teachers work diligently with our students so they build strong individual and transferable skills AND are able to work effectively in partnerships and in teams. The 21st century work environment requires individual team members to possess strong skills, be deep critical thinkers, be creative as well as be effective in diverse problem-solving teams. Note - it is difficult to measure teamwork efffectiveness on a paper and pencil test.

Work Space - Now more than ever work spaces are arranged so that collaboration and teamwork are enhanced. There are times that the individual office or cubicle is still required, but ever increasing are the open concept/creative spaces that lead to team-based problem-solving and collaboration.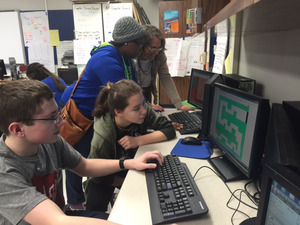 A few thoughts on Collaboration Enhancers:
Intelligence mattters - so does emotional intelligence and the ability to "get along";
Seek to understand - it is okay to listen first and talk second - silence is alright as well;
Ask questions before providing opinion-based quick answers;
Remain in a flexible spot - judge not until you think you have the complete picture - often the complete picture is not revealed for some time;
Don't rush the process - our toughest problems and challenges take time (and non-solutions) to resolve;
It is still about nurturing positive, healthy, and appropriate relationships with all team members.
What are some other collaboration enhancers?
What is Virtual Collaboration? When people who are geographically separated but are working interdependently on shared outcomes rely on technology-mediated communication, rather than Face-to-Face communication to work on their project (Wainfan & Davis).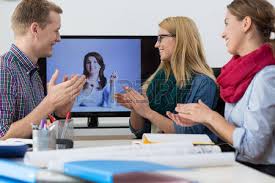 The days of operating in silos are gone. This smallness and interconnectedness of our 21st century world requires the thriving disposition of Collaboration. Collaboration is a focus of The Whitefish Bay School District.

***Remember - The Seven Thriving Dispositions are qualities and ways of being that our students will need to possess if they are going to be successful in the 21st century.

Resources/Excerpts from:
http://www.p21.org/our-work/p21-framework
Wainfan, L. , Davis, P., Challenges in Virtual Collaboration: Videoconferencing, Audioconferencing, and Computer-Mediated Communications, RAND Corporation, Santa Monica, CA (2004).
Wagner, T., The Global Achievement Gap, Basic Books, New York, NY. (2008).
---
Did you kn
ow?
O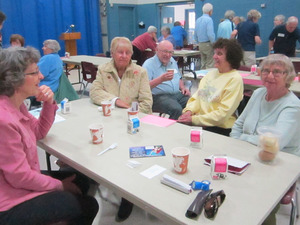 ver the c
ourse of a year, our Recreation and Community Education Department offers more
than
a
1
,00
0 s
ectio
ns of programming for Whitefish Bay residents aging from birth to seniors with over 11,000 residents partici
pating.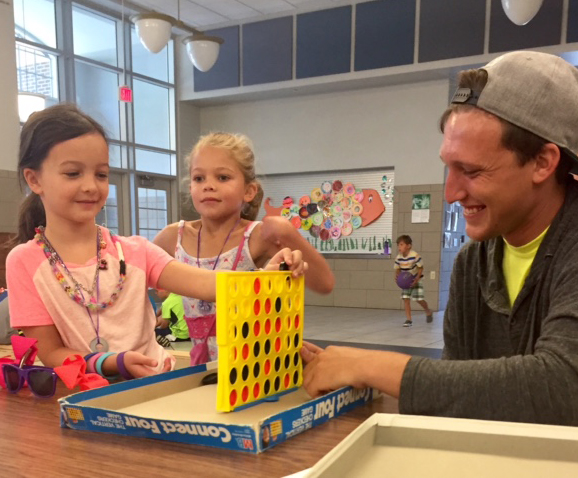 Summer is our busiest time of year. Over 60% percent of our total participation for the year takes place during the summer months. Nearly 3,000 Whitefish Bay youth participate in our 8-Week Summer Day Camps located at Richards and Cumberland Elementary Schools.

Stay Active!!!!!
---
Great Things Throughout our School Community
Check out some of our top Facebook post images from May.

US News Ranks WFB #2 "Best High School"in WI
Alumnus Class of 2007 Chris Clowers in "Chicago Fire"
HS SMART Team
RI K4 "Our Chicks Have Hatched!"
MS Human Ecology Expo
CU Showcasing Writing
Rec. Dept. Cinco De Mayo Celebration
HS Celebration of Art
RI KG Kindness
MS Green Team Learning
CU Biologists for a Day!
HS End of AP Week Celebration