---
Supporting Students
The District Focus Plan Link Here prioritizes a supportive environment for each child. A nurturing and supportive environment is important so each student is best positioned to learn and grow daily as well as over their entire learning journey in the Whitefish Bay Schools.
A few important concepts and thoughts for your consideration about support and student learning:
Positive and appropriate relationships between students and adults are key;

Emotionally safe learning spaces matter;

Learning is about "just right" challenge and stretch: not enough challenge and our students will not grow; too much challenge and some students shut down;

Students need to develop endurance and capacity for learning, challenge, dealing with temporaray obstacles and set backs - this is done throughout learning experiences, observations of adults around them, as well as the educational process both in and out of school;

A solid work ethic, grit and tenacity are developed over time through hard work and not giving up;

Success follows hard work.
Every student should experience a caring and suppoprtive
learning
environment that fosters the development of the whole child with balanced attention to physical, social, emotional and intellectual well being.

Striving to strike the healthy balance - Top educators nurture
positive
learning environments, support students,
maintain
high
expectations
for learning, and know the difference between teacher work and student work. Top educators never work harder than the students. Top educators never give up on students. Top educators understand "challenge and balance" for students.

We continuously strive to stike that healthy balance in the Whitefish Bay Public schools. If you have any positive comments or concerns about your child's learning environment please contact your child's teacher or the school principal.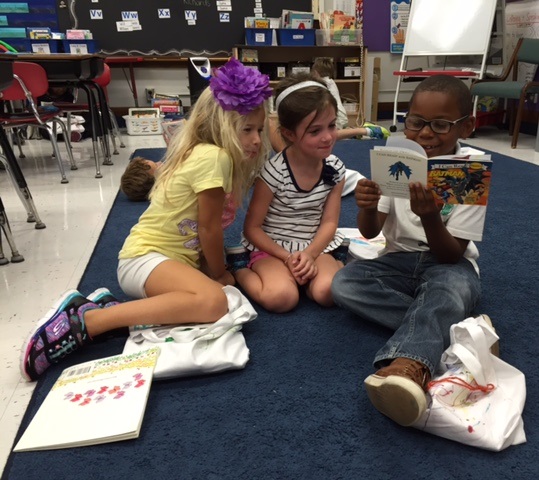 ---
The Growth Mindset:
Chasing Learning and Passion
High achievement is a priority and learning is the goal. It has been said that Coach John Wooden rarely used the word "win". Coach Wooden like many great coaches and teachers focused/focus on the process of discipline, learning and nurturing an environment of hard work, passion, team work, sacrifice, self-control, commitment, dedication and the worthy pursuit of a cause greater than the individual. If all these attributes are present and advanced for a team the "winning" took care of itself (
Kuan-Chung).
"In all my years of coaching I rarely, if ever, even uttered the word win … or exhorted a team to be number one. Instead, my words and actions always reflected my father's advice to me and that is never cease trying to be the best you can become." (Wooden, 2004).
The process of learning - Chasing learning and passion will
most likely
result in good grades and the learning continues once grades are posted. The win is continued learning...

The downfall of extrinsic rewards - When
chasing grades is the main priority, the joy of learning, curiosity, discovery and imagination is lost. The grade actually resul
ts in a terminal experience - "it is over, nothing else to learn".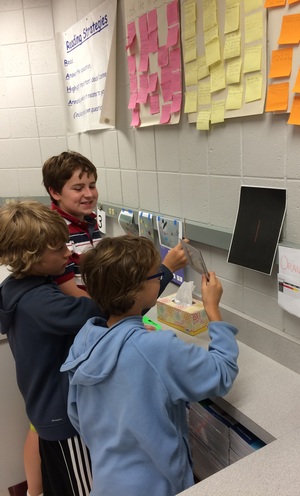 Personally, I am an extremely competitive person. Yet, as a teacher, coach and parent I worked (and still work) to message the importance of focusing on the learning, collaborating with others, fostering positive connections and community, and developing common goals and specific actions around things that matter.

I have found for the most part when this approach is taken and if done well, the good grades and the winning will

most likely

take care of themselves. This approach also best ensures that the learner is owning the work and required committment in order to be successful. Coaches and teachers can help - students need to own their learning.

Final thought for consideration

- We encourage our students to chase learning and pursue passion. This perspective helps achieve balance and perspective for all. Think about how you might reframe the conversation(s) to help your loved ones forcus on the Growth Mindset, being the best they can be, as well as prepare themselves for being a life-long learner.
---
The Seven Thriving Dispositions & Community of Practices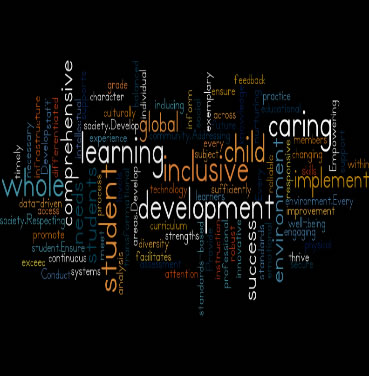 As featured in our September e-newsletter, The Seven Thriving Dispositions (view here) are qualities and ways of being that our students will need to possess if they are going to be successful in the 21st century.

Community of Practices -- In order for the Whitefish Bay staff to investigate and innovate within specific practices and/or seven thriving dispositions throughout our school system, Community of Practices are being established for the 2016-17 school year.

Communities of Practices are groups of people bound together by a shared expertise and/or passion for a joint enterprise. They build and exchange knowledge to increase their effectiveness for students.

Meaningful learning happens in environments where creativity, awareness, inquiry, and critical thinking are part of instruction. Responsive learning environments adapt to the individual needs of each student and encourage learning by promoting collaboration rather than isolation of learners. Learning environments, whether classrooms, schools or other systems, should be structured to promote engaged teaching and learning (WI DPI).

We are excited to empower our teacher/staff leaders to take risks to develop innovative approaches that enable deeper learning and higher order thinking. This learning journey will be facilitated in Whitefish Bay through the Community of Practices process under the leadership of The Director of Teaching and Learning, Maria Kucharski.

Thriving Dispostion #1 - Critical Thinking and Problem Solving is the first of the Seven Thriving Dispostions we are learning more about as a District and will use to enhance learning in our classrooms.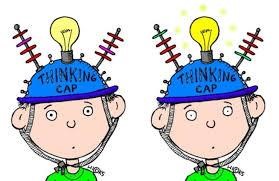 Critical Thinking and Problem Solving may be difficult to measure on a standardized or multiple choice test, but it is a dispostion that is clearly transferable across school and career environments.

Organizations have flattened over time, and have organized in teams for specific projects. Work is no longer defined by a specialty; it is defined by the task or problem you and your team are trying to solve or the end goal you want to accomplish. The solution is not prescribed, and the biggest challenge is to have the critical thinking and problem-solving skills to be effective in teams - because nobody is telling them exactly what to do!

Critical Thinking and Problem Solving involves :


Reason Effectively - Use various types of reasoning (inductive, deductive, etc.) as appropriate to the situation

Use Systems Thinking - Analyze how parts of a whole interact with each other to produce overall outcomes in complex systems

Make Judgments and Decisions
Effectively analyze and evaluate evidence, arguments, claims and beliefs
Analyze and evaluate major alternative points of view
Synthesize and make connections between information and arguments
Interpret information and draw conclusions based on the best analysis
Reflect critically on learning experiences and processes
Solve Problems
Solve different kinds of non-familiar problems in both conventional and innovative ways
Identify and ask significant questions that clarify various points of view and lead to better solutions (Wagner, 2008).
Our teachers and school board will continue to learn, investigate and incorportate critial thinking and problem solving into the student learning expereince in the Whitefish Bay Schools.

Stay tuned for the next e-newsletter... Agility and Adaptability will be the featured dispostion.

---
Resources/Excerpts from:
Kuan-Chung, Chen (2016) :
The Legend Basketball Coach John Wooden – A Case Study in Leadership.
The Sport Digest - ISSN: 1558-6448.

Wooden, J., & Jamison, S. (2004). My Personal Best: Life Lessons from an All-American Journey. New York: Tata McGraw-Hill.
Wagner, T., (2008)
The Global Achievement Gap
, Basic Books, New York, NY.
Wisconsin's Guiding Principles for Teaching and Learning, (2016).
Wisconsin Department of Public Instruction.
WFB District
Seven Thriving Dispositions Document
---