ORLANDO, FL – February 11, 2013
–
YachtCloser
, the yacht brokerage industry's leading web-based contract management system, has named Jim Coburn to its strategic advisory board. In this capacity, Coburn will work with the YachtCloser team on the development of new and innovative products and services designed to streamline the financing process from initial application to closing.
YachtCloser provides a secure online platform, complete with 21st-century e-signature technology, to expedite yacht listings, sales and purchases. Thanks to YachtCloser, buyer, seller and broker no longer need to travel to a single closing location; the deal can even be signed by parties on different continents via computer, iPad, or other internet-enabled device.
"We're very pleased to have Jim Coburn join our strategic advisory board," said Brad Parker, President and founder of YachtCloser. "With Jim's extensive industry knowledge and experience in banking, we will be better positioned to introduce new products and services to further simplify and streamline the yacht brokerage industry across multiple channels."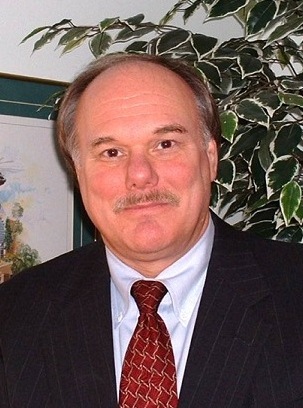 A 30-year veteran of commercial banking veteran, Coburn has managed consumer finance divisions that include credit, sales management, dealer finance, direct lending, floor planning, manufacturer relations, residential mortgage, credit card, merchant services, collection servicing and compliance. He currently is the managing partner of Coburn and Associates, LLC, a consulting firm with expertise in consumer lending and finance. He also has held senior regional and national positions for Flagstar Bank, BB&T and PNC Bank (formerly First of America/National City).
Coburn has been a member of the National Marine Bankers Association (NMBA) since 1983, having twice served as NMBA President. He also has served on the association's board of directors and as its Secretary and Treasurer.
In addition, Coburn is a founding director of the Recreational Boating Industries Educational Foundation (RBIEF), a 26-year Michigan scholarship foundation. In December 2009, he was elected to the board of directors of the Michigan Boating Industries Association (MBIA) and currently serves as MBIA Chairman of the Board.
About YachtCloser:
YachtCloser is the yacht brokerage industry's leading web-based, contract management solution. YachtCloser provides a simple, seamless connection between buyers, sellers, brokers and yacht services through a sophisticated, yet easy-to-use online application. YachtCloser provides the most accessible and robust transaction and administrative tools available -- managing more than $500M in active boat and yacht contracts nationwide. To learn more about YachtCloser visit
www.YachtCloser.com
.