Southold, N.Y. – July 6, 2015 –
Sea Tow Services International, Inc., America's leading commercial on-water assistance provider, reported a 47-percent increase in the volume of calls for assistance received by its national 24-Hour Dispatch Center over the four-day July 4
th
weekend, July 2-5, 2015, compared with the same holiday weekend period in 2014.
"We attribute this to good weather, lower fuel prices and holiday activities in most of the country's popular boating areas," said Capt. Joseph Frohnhoefer III, Sea Tow chief operations officer. "It was an awesome July 4
th
holiday weekend for boaters!"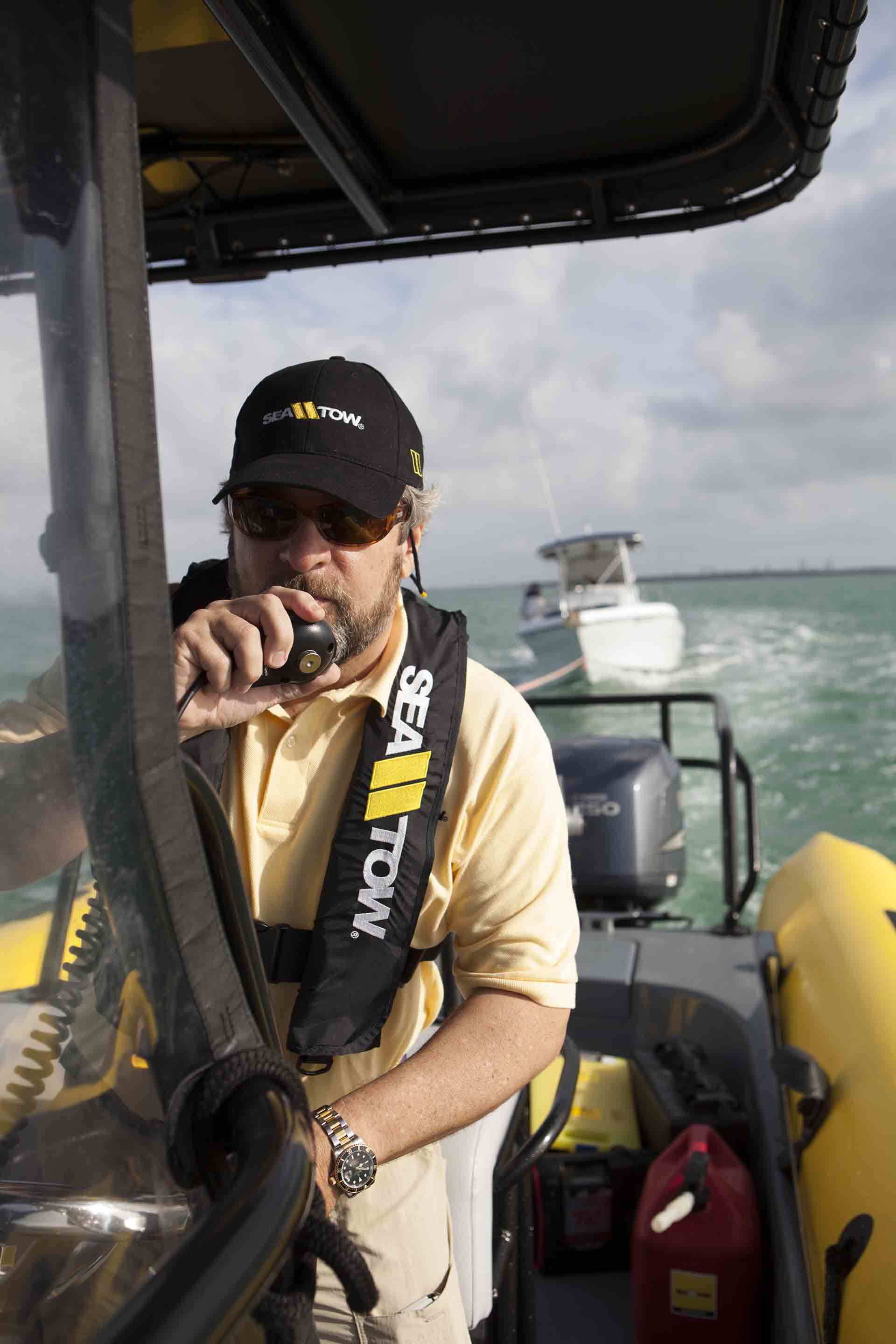 The Sea Tow Dispatch Center is open 24/7/365 to field calls from boaters on the water and immediately relay them to the local Sea Tow. The Center also reported that more than 60 percent of the calls for assistance it received over this year's July 4
th
weekend were requests for a tow. Jump starts, aid with ungroundings and fuel delivery were other frequent requests for assistance by Sea Tow members and other boaters around the country.
Sea Tow Helps to Save Lives Over July 4th Weekend
Sea Tow Captains not only assisted with routine requests from boaters over the holiday weekend, but they also served as first responders when boaters encountered more serious trouble on the water. For example, on Friday morning, July 3
rd
, Sea Tow Jacksonville (Florida) received a distress call around 8 am from a Sea Tow member who reported that his boat was rapidly filling with water about five miles offshore. A Sea Tow boat raced to the scene, where it joined a U.S. Coast Guard boat returning from deployment. The Coast Guard Crew rescued all the passengers and then Sea Tow was able to flip, dewater and bring the boat back to shore safely.
In Cape Cod, Mass., on the night of July 4
th
, Sea Tow Cape and Islands (Mass.) helped to rescue 10 passengers from a boat after it hit a rock on Collier Ledge off the coast of Osterville, Mass., and began sinking. The distress call came into the local fire department at 11:24 pm, following the local fireworks display. Sea Tow Cape and Islands immediately dispatched a boat, along with the Barnstable Fire Department, Coast Guard Station Woods Hole and the Barnstable Harbormaster. The Sea Tow boat was first to arrive on the scene and safely got all 10 people off the boat, then transferred them to other rescue boats.
"We are happy that our local Sea Tow operation was able to assist in this and in the Jacksonville incident," said Capt. Frohnhoefer.
Additionally, over the 2015 July 4
th
holiday weekend, Sea Tow members saved more than one million dollars on the cost of on-water assistance services that are covered by their low annual membership fee.
"All in all, it was a very happy July 4
th
weekend for boaters across the country, and we are happy that our local Sea Tow Captains were able to provide our members with priority service, getting them back to enjoying their remainder of the holiday weekend," Frohnhoefer said.
About Sea Tow
Sea Tow Services International Inc. is the nation's leading on-water assistance provider for boaters. Established in 1983 by Founder Capt. Joe Frohnhoefer, Sea Tow serves members inland to the coast throughout the United States, Europe, U.S. Virgin Islands and Puerto Rico. For a full list of membership benefits, how to become a Sea Tow member or to inquire about becoming a Sea Tow franchise owner, please visit seatow.com. Sea Tow also offers free boating safety information including the Sea Tow App for smartphones, Sea Tow's Automated Radio Check Service, and the nonprofit Sea Tow Foundation's Life Jacket Loaner Station program. For more information, visit seatow.com and boatingsafety.com.