June 19, 2013 – Washington, N.C. –
Baja Marine
is pleased to announce the appointment of
Sportboat Store
in Hengelo, The Netherlands, as its new sales partner and distributor in Northern Europe. Sportboat Store is handling new boat sales and service for the entire Baja Marine line of family-friendly high performance boats from 23 to 35 feet in length throughout The Netherlands and Belgium. In addition, the dealership will offer new Baja sales in Germany on a temporary basis until a German dealer is appointed.
"Northern Europ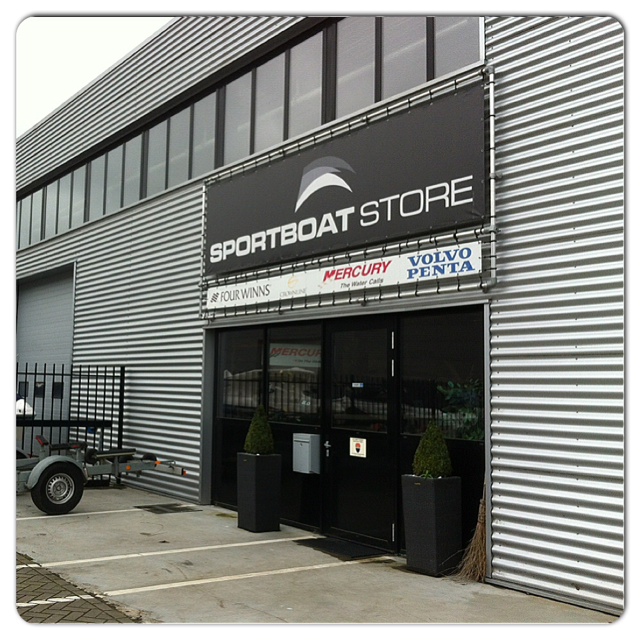 e is a growing market for Baja Marine, and Sportboat Store, which is well-known and well-established among boaters in the region, is the right partner to help us to increase our brand recognition and market share even further," said Baja Marine Vice President Nick Miller. "We are happy to welcome this energetic team of marine professionals to the Baja family."
"Sportboat Store is very enthusiastic about having the Baja dealership in our territory," said Robert Sanders, Sportboat Store director, adding that his company has custom-ordered colors and graphics for its first order of Baja boats to match the tastes and desires of boaters in its region.
"We want to offer a perfectly designed boat with all the amenities to our customers who love to go fast!" he said.
About Baja Marine:
Baja Marine is the parent company of Baja, Donzi, Fountain and Pro-Line Boats, offering a wide range of high-quality performance and fishing boats from 16 to 48 feet. All four brands are designed, built and marketed at the company's 250,000-square foot facility, situated on more than 60 acres on the Pamlico River in Washington, North Carolina. For more information, please call
252-975-2000 or visit www.bajamarine.com, www.donzimarine.com, www.fountainpowerboats.com, and www.prolineboats.com.
Media Contacts:
Bob Black, Bob Black & Company, Inc.
rgblack@verizon.net
813-633-1101; 813-781-8880 (cell)
Louisa Beckett
Turnkey Communications & PR, Inc.
Louisa@turnkeywords.com
772-232-6457; 954-599-9355 (cell)