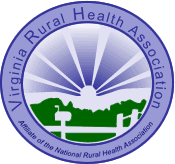 In the meantime - we need all VRHA members to communicate with members of HWI - especially the 5 legislators on the Subcommittee:

Chris Peace (R -97th), Chair - 804-698-1097
Bobby Orrock (R -54th) - 804-698-1054
Dr. John O'Bannon (R - 73rd) - 804-698-1073
Dickie Bell (R-20th) - 804-698-1020
Rob Krupicka (D-45th) - 804-698-1045

The other HWI members and their contact information can be found here.

Please email and/or call these legislators and urge them to

"Close the Coverage Gap! Support legislation (HB 1830 and HB 2212) to provide health insurance to up to 400,000 low income Virginians!, including 86,000 in rural areas"



You can talk about people in the gap, and why your organization supports coverage.

Please make your contacts right away and share this alert with others in your networks!
All Virginia lawmakers have
uninsured citizens in their district.
More talking points can be found
here
.