For CASAs
---
AmazonSmile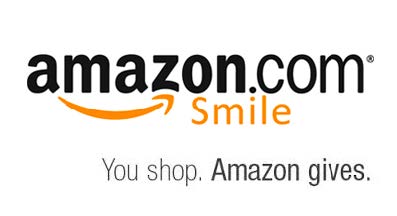 When you shop on AmazonSmile, the AmazonSmile Foundation will donate 0.5% of your purchase price back to us. All you have to do is designate CASA/LA as your charity of choice. You start here!
Let Us Take Care of your Holiday Giving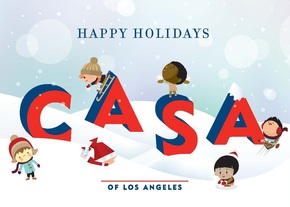 The perfect gift for friends, family members, or clients, and a great way to send your best wishes to support our cause! CASA holiday cards come in three different designs and are available for a donation. Make your donation and order cards here!
Club Card for CASA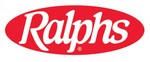 Do you shop at Ralphs? You can choose CASA/LA as your charity and Ralphs will donate a percentage of your purchases back to us! Sign up here!
Donate Your Vehicle
Looking to donate your car, boat, motor home, or motorcycle? CASA can help you get it off your driveway! We use Kars-R-Us to help process these types of donations. You can get started here!
2018 Wine + Art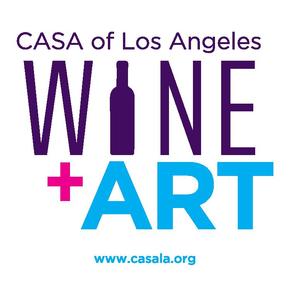 CASA Kids Artist Opportunity
We are so excited to be working on our 4th Annual Wine + Art fundraising event! Once again, we are partnering with artists and wineries to raise funds for CASA/LA with an an art auction and wine tasting evening on January 27th in DTLA's arts district. We would be delighted to welcome any CASA kids who are artists to contribute a piece of their art to the event.
CASAs who may have a child/youth interested, please contact Tara Grant, special events manager, at tgrand@casala.org or 323-859-2888 x6311 for more information. A percentage of the final bid goes to the artist!
Volunteers Needed!
We are in need of volunteers to help us at Wine + Art with set-up, registration, moving art, and tear-down. We would love to have our CASAs with us to mingle with guests, talk about the important work you do, as well as enjoy the evening's festivities. Please consider volunteering and joining us for a fun and fabulous event. Contact Simone Sterling at 323-859-2888 x6356 or ssterling@casala.org with any questions or to sign up.
2018 Evening to Foster Dreams Gala
Please join us as a guest or event volunteer at CASA of Los Angeles' 6th Annual Evening to Foster Dreams Gala on April 18th, 2018 at the Beverly Hilton. We are also accepting donations for our silent auction so please reach out to friends, colleagues, and business partners to ask for items such as gift certificates, interesting products, and experiences which we can auction off to help achieve our fundraising goals! Donation forms can be found here. Tickets and sponsorship can be purchased here. Thank you for your support!
For Kids
---
Hope in a Suitcase
Hope in a Suitcase is providing brand new clothing, shoes, and suitcases/bags for youth ages 4 and up!
For more information, please contact a CASA staff member or email info@hopeinasuitcase.org.
Camp Harmony
Camp Harmony is enrolling youth ages 7-11. Winter Session is over President's day weekend (February 17-19th, 2018).
For more information, please contact Sylvia LaMalfa at slamalfa@casala.org.
The RISE Program for LGBTQ+ Youth
The RISE Care Coordination Team (CCT) is a Child & Family Team that is committed to increasing the safety, well-being and permanency of Lesbian, Gay, Bisexual, Transgender, and Questioning (LGBTQ+) and Gender Non-Conforming children and youth.
Click here for more information about the RISE Program and the services provided, or contact Joann Cerda at jcerda@lalgbtcenter.org.
College Readiness Program
United Friends of the Children has limited spots available for their College Readiness Program (CRP) to help foster youth become competitive applicants for four-year colleges and universities. The program is enrichment focused and offers several benefits: individual college counseling, tutoring, workshops, college tours, special events, and summer programs.
Click here for a program application and detailed information regarding the College Readiness Program.
Space is limited.
---
Upcoming In-Services
You can download handouts from
the in-services simply by
going to http://www.casala.org
and

clicking the
FOR ADVOCATES tab!
Human Trafficking: The Commercial Sexual Exploitation of Children
Thursday, December 7th
12pm-1:30pm
---
ETO Corner
Need help with ETO or your advocate email? Please contact our ETO Help Desk (see your CASA Message Board) or attend our walk-in ETO clinic every Tuesday in our CASA/LA office 12pm-2pm.
For ETO assistance please
contact
Josh Saxelby-Valle
at jsaxelby-valle@casala.org or (323) 859-2888 ext. 6354
or Jessica Vallejo
or (323) 859-2888 ext. 6396.
---

Casual, positive get-togethers organized by CASAs, for CASAs

Westside
Where: CASA's home
Please RSVP for the address
When: Thursday, Dec 2 at 10am
RSVP & location info contact:
Lisa Foux at
South Bay
Where: El Torito
23224 Hawthorne Blvd in Torrance
When: Wednesday, Dec 6 at 6pm
RSVP contact:
Linda Caravana at
---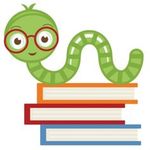 CASA Book Clubs
Long Beach/Compton Book Club
When: Saturday, Dec 16. 2017 at 10am
Will be discussing and
planning 2018 books
RSVP by Dec 11, 2017
Contact: Rhonda Brown
Coastline Book Club
When: Wednesday, Jan 17, 2018 at 1:30pm
Hillbilly Elegy by J.D. Vance
Contact: Linda Levine
or (310) 428-5697
---
---
You can also find the Buzz