Happy holidays from our CASA family to yours!
For CASAs
---
Donate Stock
Increasingly, people are choosing to support the work of CASA of LA by donating gifts of securities. You can save on capital gains taxation of appreciated securities. Electronic delivery of stock shares is the most secure and efficient delivery process available. Start here!
Club Card for CASA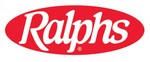 Do you shop at Ralphs? You can choose CASA/LA as your charity and Ralphs will donate a percentage of your purchases back to us! Sign up here!
Donate Your Vehicle
Looking to donate your car, boat, motor home, or motorcycle? CASA can help you get it off your driveway! We use Kars-R-Us to help process these types of donations. You can get started here!
2018 Wine + Art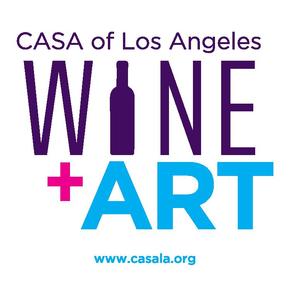 Please join us for CASA's 4th Annual Wine+Art event on January 27th in downtown LA. We will be auctioning art from 144 artists who have donated their work to help us raise funds for our program along with serving delicious wine and small bites from local eateries. Meet and mingle with our art supporters and bid on wonderful original art, all to benefit the children we serve.
The online art auction will launch on January 5th, so we can all start bidding on those favorite pieces to add to our home, office, or collection! Please visit www.casala.org/wineart to view the auction, read more about the event, and to purchase tickets.
CASA Volunteer Wine+Art Complimentary Ticket Opportunity!
A generous sponsor of Wine+Art has gifted six tickets to our CASA volunteers. The first six CASAs to contact Simone Sterling at ssterling@casala.org by January 5th will be give an ticket each to attend Wind+Art.
2018 Evening to Foster Dreams Gala
Please join us as a guest or event volunteer at CASA of Los Angeles' 6th Annual Evening to Foster Dreams Gala on April 18th, 2018 at the Beverly Hilton. We are also accepting donations for our silent auction so please reach out to friends, colleagues, and business partners to ask for items such as gift certificates, interesting products, and experiences which we can auction off to help achieve our fundraising goals! Donation forms can be found here. Tickets and sponsorship can be purchased here. Thank you for your support!
For Kids
---
IDYLLWILD Arts Camp Scholarship
If you have a child between the ages of 13 and 18 in middle or high school who has an interest in the arts including painting and drawing, theater, film, or music, he or she may be eligible for an Idyllwild arts camp scholarship! Please watch your inbox for the CASA/Idyllwild application, including helpful directions, on January 5th, 2018. Application deadline is March 5th, 2018.
For more information, please contact Eileen Sheiniuk at esheiniuk@advocatecasala.org.
Hope in a Suitcase
Hope in a Suitcase is providing brand new clothing, shoes, and suitcases/bags for youth ages 4 and up!
For more information, please contact a CASA staff member or email info@hopeinasuitcase.org.
Camp Harmony
Camp Harmony is enrolling youth ages 7-11. Winter Session is over President's day weekend (February 17-19th, 2018).
For more information, please contact Sylvia LaMalfa at slamalfa@casala.org.
The RISE Program for LGBTQ+ Youth
The RISE Care Coordination Team (CCT) is a Child & Family Team that is committed to increasing the safety, well-being and permanency of Lesbian, Gay, Bisexual, Transgender, and Questioning (LGBTQ+) and Gender Non-Conforming children and youth.
Click here for more information about the RISE Program and the services provided, or contact Joann Cerda at jcerda@lalgbtcenter.org.
College Readiness Program
United Friends of the Children has limited spots available for their College Readiness Program (CRP) to help foster youth become competitive applicants for four-year colleges and universities. The program is enrichment focused and offers several benefits: individual college counseling, tutoring, workshops, college tours, special events, and summer programs.
Click here for a program application and detailed information regarding the College Readiness Program.
Space is limited.
---
CASA in the News
One of our wonderful CASAs, Don Gustavson, has been featured in a LA Daily News article about CASA and the great work he has been doing! Read the article here!
Upcoming In-Services
You can download handouts from
the in-services simply by
going to http://www.casala.org
and

clicking the
FOR ADVOCATES tab!
Many more informative
in-services to come in 2018!
---
ETO Corner
The holiday season is upon us! Please take a moment to reflect on all your good work and take this opportunity to get all of your notes into ETO. This includes your child visits, notes from meetings with case parties, and your volunteer hours. If you need assistance, please contact the ETO Help Desk or your advocate supervisor.
For ETO assistance please
contact
Josh Saxelby-Valle
at jsaxelby-valle@casala.org or (323) 859-2888 ext. 6354
or Jessica Vallejo
or (323) 859-2888 ext. 6396.
---

Casual, positive get-togethers organized by CASAs, for CASAs

Stay tuned! CASA connections to come!
---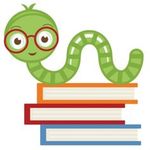 CASA Book Clubs
When: Wednesday, Jan 17, 2018 at 1:30pm
Hillbilly Elegy by J.D. Vance
Contact: Linda Levine
or (310) 428-5697
---
---
You can also find the Buzz