Watch and share this video infographic on the deportation shakedown!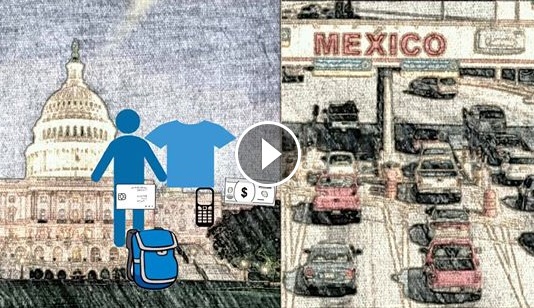 Watch and share this testimony of a man who lived in Phoenix for 17 years before being deported one day, without his belongings.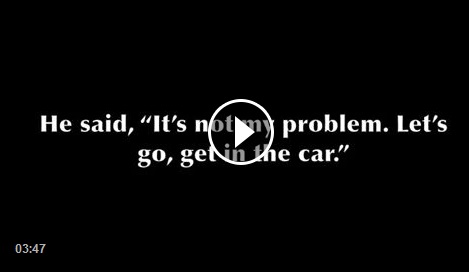 For humanitarian workers and organizations: best practices for assistance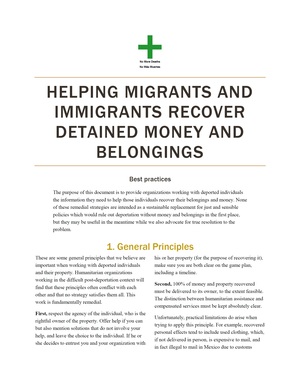 Dear NMD supporters,
We are happy to be sharing with you two new videos that help tell the story of what we are calling the deportation shakedown: how deportation robs immigrants of their money and belongings.
First, we are proud to share our
information-packed animation
(on YouTube and
on Facebook
) that lays everything out in two minutes and 38 seconds. The
Binational Defense and Advocacy Program
(Programa de Defensa e Incidencia Binacional) kindly agreed to work with us to produce this video, which is based on an earlier one they produced in Spanish. The Spanish version of this new video will be available soon!
Second, a
moving and intimate testimony
(on YouTube and
on Facebook
), recorded in Nogales, Mexico by a man deported away from his family from Phoenix—and deported with nothing. "Jose" vividly describes how a person's rights, including property rights, don't mean much when detention and deportation take away the opportunity to exercise them. Enormous thanks to Natalia Serna for recording and editing the interview, subtitling it, and supplying the music at the end.
Since the December 10 release of our report
Shakedown: How Deportation Robs Immigrants of Their Money and Belongings
, our volunteers have been busy building on the documentation they have done to force systemic change. We still need people to
sign and share the e-action
, and we hope these videos provide a new way to spread the word.
In addition to advocacy tools and strategies, we remain committed to addressing the problem of dispossession as humanitarian workers. Members of the Nogales Working Group and of the Abuse Documentation Working Group have compiled a set of best practices for the work of direct daily intervention in cases of dispossession: "
Helping migrants and immigrants recover detained money and belongings
." This version of the document is in English: the Spanish will be available on
our website
very soon.
We will keep you updated with developments in the
#StopTheShakedown
campaign as it unfolds.
Thank you,
No More Deaths