---
FRIENDS OF LANE INFO - Follow us on
---
Friends of Lane Meeting - February 7, 2017 at 7 PM - Principal Tennison: State of Lane
Come out on February 7 at 7pm for a presentation by our new Principal Brian Tennison. Principal Tennison will provide an update on "The State of Lane Tech." This is a great opportunity to meet and greet our new principal, hear about all the exciting efforts underway, and ask your burning questions and join us for a reception immediately following.

Commonwealth Event - February 24th at 7 PM
Come on out for an evening of fun! Join the Friends of Lane on Friday, February 24th from 7:00pm-10:00pm for a Guest Bartending Event at Commonwealth Tavern, 2000 W Roscoe St, with your favorite Lane administrators, coaches, and teachers serving drinks. The guest bartenders will be present throughout the night, and all proceeds will go to Lane's sports teams and clubs represented. $25 at the door for open bar from 7-10pm, cash bar after 10pm until 2:00am. Kitchen will be open for food purchases.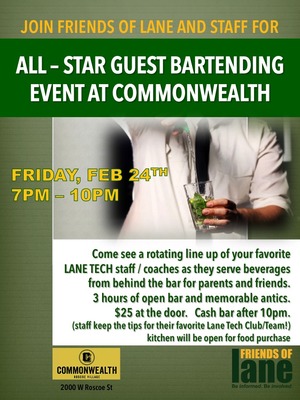 Pictures from Commonwealth Event 2016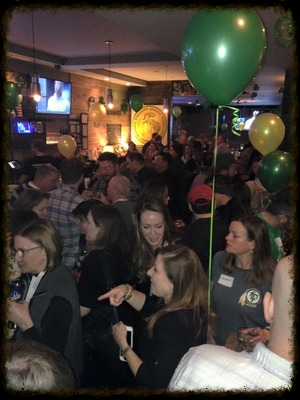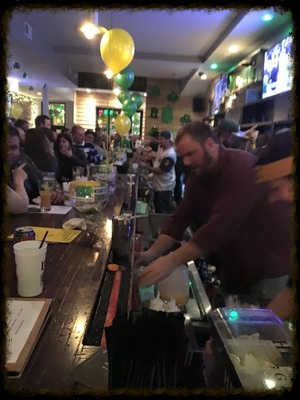 Green and Gold Gala at Moonlight Studios on April 21. Lots of ways you can help!
We need you! Help us share/solicit Gala donation forms with local businesses to build our silent and live auction catalog. Email them out to business contacts, keep them in your car to bring into businesses during the month of January. Click HERE for sponsorship form. Click HERE for donation form.

Have contacts to share, but no time to email or hand out requests? Please share your contacts with us and we'll reach out for you - how easy is that? Send ideas/questions to Debi Lilly, Debi@aperfectevent.com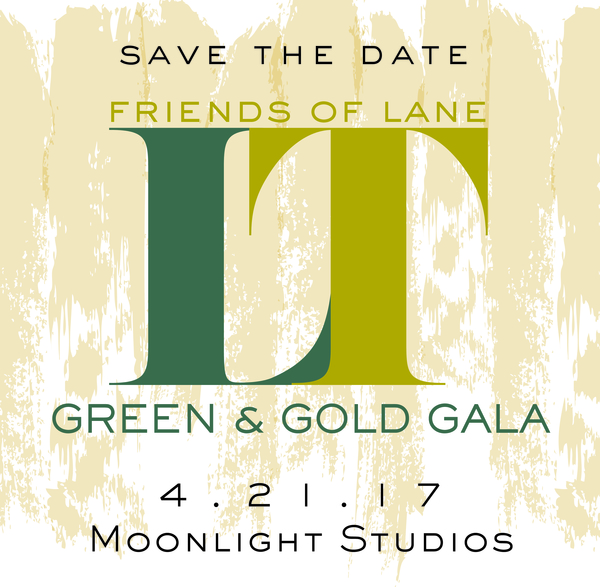 Attention Parents of Sophomores and Juniors hoping to learn how to Navigate the College Process!

PARENT TO PARENT COLLEGE PANEL - Tuesday - February 28 from 6:30 - 8:30 pm - Lane Auditorium
The college application process can be pretty daunting, whether you are doing it for the first, second or third time. We have assembled a panel of 'expert' parents who have been through – and survived – this process. Please join us on Tuesday Februry 28, from 6:30 to 8:30 pm in the Lane Auditorium for this interactive dicussion. Our goal is to try to remove some of the 'mystery' surrounding the process, share our experiences, and answer your questions. Topics will include: Creating the list, College visits, Testing and test prep, Application process, College essay, and Deadlines and decisions. All are welcome to attend!
WE NEED YOU!
Friends of Lane is looking for someone experienced in grant writing, marketing or any other profession that would be willing to help out with some needs of the school. Can you spare an hour or two ? Please contact info.fol@friendsoflane.org if you can help.
Save 'Box Top for Education' to raise money for Lane
Please continue to collect Box Tops. Send them in by February 23 to be included in the next shipment due March 1. Collection bins are located at the security desk by Door M, in the main office, and in the school store.

Thanks so much for participating! Please visit the ​website for more information.
---
---
Calendar
February 2017
2/1

Final Exams - Special Schedule

2/3

No School

2/7

FOL Meeting at 7 pm. Principal Tennison: State of Lane

2/9

LTAC Monthly Parent Meeting at 5pm in Room 113

2/16

LSC Meeting at 6:30 pm

2/15 - 2/16

Winter Musical: Little Shop of Horrors at 3:45 pm

2/17 - 2/18

Winter Musical: Little Shop of Horrors at 7 pm

2/20

Presidents' Day - No School

2/22

True Facts about College Athletic Recruiting at 7 pm

2/24

Guest Bartending Event at Commonwealth Tavern,

2000 W Roscoe St, 7 - 10 pm with your favorite Lane administrators and coaches serving drinks. All proceeds benefit Lane's sports teams and clubs represented. $25 for open bar from 7-10 pm. Cash bar 10pm -2am. Kitchen will be open for food purchases
2/28

Parent Panel: Navigating the College Process at 7 pm in the Auditorium - Come hear parents share their strategies and lessons learned related to making the list, writing the college essay, preparing for testing, and more

3/27
Lane College Fair 6:30-8:00 pm in the cafeteria - for students and parents
4/21
Annual Gala - Save the date!
Save the Date: February 22 - The True Facts about College Athletic Recruiting. Presented by Jack Renkens
Former college coach and recruiting expert, Jack Renkens has helped thousands of families around the country head down the right path of finding scholarships. Often it's down a path they didn't know existed. This event is designed for every high school parent and their student-athlete. If your son or daughter truly has aspirations to play at the college level, this is a "can't miss" event.

Any doubts or reservations about attending? Simply check the Recruiting Realities website at www.recruitingrealities.com

Follow Friends of Lane, Lane Tech, Lane Tech High School LSC, and Class of 20XX pages on Facebook.

For future calendar items, visit The CPS 2016-2017 calendar at: http://goo.gl/AI4vtI

All school events, including sports and college rep visits, are loaded on the calendar on the Friends of Lane website: www.friendsoflane.org

---
---
Lane Tech LSC Recognizes Outstanding Achievers
The Lane Tech LSC has issued resolutions recognizing outstanding achievement of a student, alumnus/a, parent, or staff member. Most recently, the LSC recognized the Organization of Womyn for its advocacy and achievements. The LSC noted that the Organization of Womyn collected feminine hygiene products for homeless people, expanding the event to become a community-wide effort; additionally, the Organization of Womyn participated in advocacy to address the "pink tax" on feminine products. The LSC commended the organization for their hard work.
Lane's

Ricardo Salgado Among Winners of Playwright Festival
DNAInfo's Jan 6 article highlights the Chicago high school student winners. Read more here.
Lane Tech Graduate Receives Journalism Scholarship
Walker Post, a Lane Tech graduate, is the first recipient of the Brett Lerner Memorial Scholarship Fund. Read more here.
Congratulations Special Olympians
Congratulations to our first ever Lane Tech cluster basketball team for finishing in 2nd place in the 2017 Special Olympics High School Basketball Teams Competition. We won our first game (48-22) versus Sullivan High School and lost (22-18) in the final minutes of the 4th quarter versus Northside Learning Center. A huge thanks to everyone who helped with preparing our students. A huge shout out to Jessica Richter, Renee Farwell, and Noemi Gutierrez for chaperoning, the parents who attended the game, our PE Leaders, and for all the teachers/aides in the Special Education Department.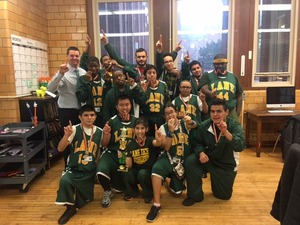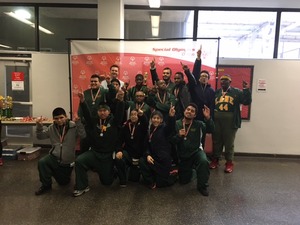 ---
MUSIC, DRAMA, and ARTS

Back to Top
---
Music
Upcoming events:

Varsity Band will play at the following home basketball games in February: 2/1, 2/2, 2/9, 2/11, and 2/18

February 24th - T.A.S.T.E. in the Auditorium, 7:00pm (Talented African-American Students Showcasing Their Excellence) - hosted by the Black Student Association (BSA), Mrs. Lawrence, and Mrs. Thompson.

March 4th - Band Solo Contest

March 9th - Special Alumni Concert featuring class members of 1982 and 1984

April 1 - Citywide Band and Orchestra Contest
Arts
Remember to come check out the En Route exhibition in the Carlson Tower Gallery at North Park University that runs through February 8th! Shania Carr and Luke Aronson had their art selected to be included. The exhibition features high school juniors and seniors whose work demonstrates promise as visual artists.

Members of Fashion Club have been selected to participate in Chicago History Museum's FASHION NEXT 2017 design challenge. Teams will be working 'project runway style' on a garment inspired by Making Mainboucher exhibit currently on display. Completed garments will be on display at the museum in April.
Drama
Come see the Winter Musical: Little Shop of Horrors

Wednesday, February 15 3:45 PM
Thursday, February 16 3:45 PM
Friday, February 17 7:00 PM
Saturday, February 18 7:00 PM

Tickets ($8 each) sold in front of the auditorium doors before each performance.
Enter through Door M.




Congratulations to the following Drama 2&3 students who won at The Chicago Youth Theatre Festival On Saturday, 1/21 at Columbia College.
Abdu Hytrek- 1st place: monologue competition and best overall performance award

Samantha Tennant and Abdu Hytrek- 1st place: 2 person scene competition

Amy Argentar, Jordon Egger, and Declan Cahill- 2nd place: ensemble scene competition
A huge kudos to Ricardo Salgado whose play was selected and performed at the 30th Annual Young Playwright's Festival in January. Along with winning $500, Ricardo's play was professionally produced by Pegasus Theatre.

---
---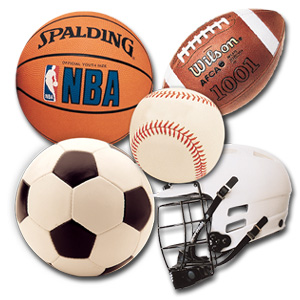 Sporting events, tryouts, games, tournaments, and announcements can be found on the calendar on Lane's Athletics Website.


Upcoming Home Sporting Events
| | |
| --- | --- |
| 2/1 | Varsity Boys Basketball vs Von Steuben in Gym 1 at 5 pm |
| 2/2 | Varsity Girls Basketball vs Bulls College Prep (Senior Night) at 5:30-7 pm. Come celebrate National Women and Girls in Sports Day |
| 2/4 | Varsity Boys Basketball vs Glenbrook South in Gym 1 at 2 pm |
| 2/9 | Varsity Girls Basketball vs Lakeview at 5:30-7 pm |
| 2/11 | Varsity Girls Basketball vs Schurz at 12 -1:30 pm |
| 2/18 | Varsity Boys Basketball vs Northside in Gym 1 |
Get Ready for Spring Sports
Spring sports will hold tryouts for all levels:

Baseball- The week of Feb. 27th. Contact David Rivera at drivera3@cps.edu
Girls Lacrosse- The week of Feb. 27th. Contact Amanda Malstrom at almalstrom@cps.edu
Boys Lacrosse- The week of Feb. 27th.Contact Ryan Shaw at ryan@chicagoyouthlacrosse.com
Girls Soccer- The week of Feb. 27th. Contact Michelle Vale at mvale-suarez@cps.edu
Girls Softball- The week of Feb. 27th. Contact Brian Hofman at bshofman@cps.edu
Boys Tennis- The week of Feb. 27th. Contact Scot Reinhart at sareinhart@cps.edu
Boys Water Polo- The week of Feb. 27th. Contact Matt O'Hagan at mohagan1@cps.edu
Girls Water Polo-The week of Feb. 27th. Contact Anthony Bartucci at abartucci@cps.edu
Boys Volleyball- The week of March 6th. Contact Sebastian Acevedo at sacevedo6@gmail.com
Congratulations Cheer Team
The Lane Tech Varsity Cheerleading Competition Team competed at the City Championship in January. After working hard and waiting since 2013, the Lane Tech cheerleaders are once again CITY CHAMPIONS!! Thank you to all who came out to support the team! Go Indians!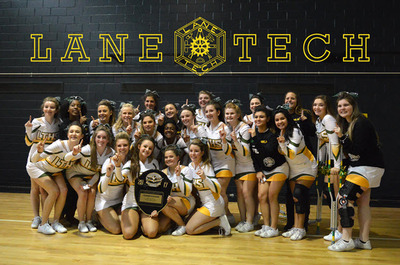 Boys Bowling
Lane's Boys Bowling team qualified for City Championships at their Jan. 20 match. Senior David Rodriguez placed in the top ten. Click here to read more
Wrestling
Lane's Wrestling team defeated Mather on Jan. 12, giving Lane a 5-0 record within their conference. They clinched the title Red North Conference Champions. Click here to read more. The wrestling team took third place in the City tournament.
Girls Basketball
Conference win over Prosser on Jan. 19. Click here for more.
Boys Basketball
Prosser defeats Lane Jan 20 in overtime. Click here to read more.
Boys Baseball
Baseball team fundraising event.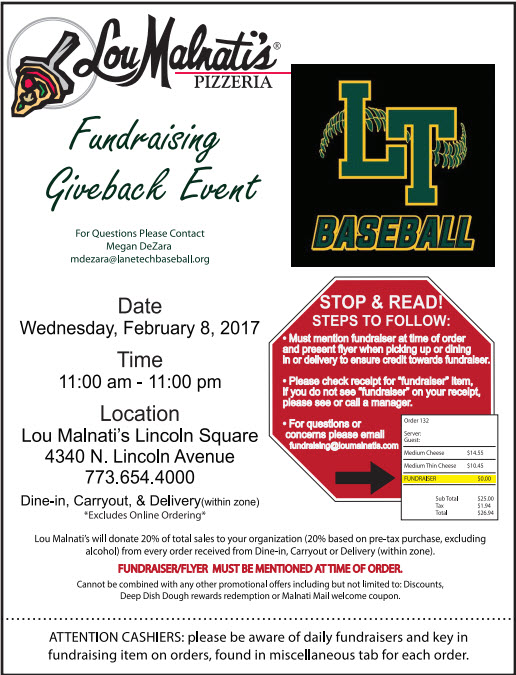 Boys Swimming
Lane Tech Boys Swimming was defeated by Northside on Senior Night, Jan. 12. Click here to read more.
---
COLLEGE and CAREER CENTER

Back to Top
---
The CCC is a valuable resource for students to explore various careers, internship opportunities and job postings. Visit these links to stay up to date on opportunities.
Lane Tech College Fair
Lane Tech's 43rd Annual College Fair will be on Thursday, March 23, 2017, from 6:30 p.m. until 8:00 p.m. Lane Tech students and parents (grades 7-12) will have the opportunity to meet with representatives from more than 150 colleges and universities from across the country.

Admission officers will be available to answer questions and provide information on everything about their colleges—from what courses are offered to what life on campus is like. College Night will introduce you to new colleges and help you narrow down your list. In order to ensure a successful night, it is best to have a plan. Review the "college events" tab on the lanetech.org/ccc website for some ideas to make the most of this or any college fair.

The list of colleges attending the 2017 event will be updated as soon as RSVP's are confirmed in early February.

The CCC provides information and links to a host of available Scholarships and Financial Aid details– tabs are clearly marked "Scholarships" and "Financial Aid" on the CCC web page.
---
FRIENDS OF LANE MEETINGS

Back to Top
---
All meetings on Tuesday at 7 PM in Room 135, College and Career Center unless announced otherwise. Your participation is IMPORTANT -- please plan to attend
2/7/2017

State of Lane with Principal Tennison

2/28/2017

Parent Panel: Navigating the College Process - Lane Auditorium

4/4/2017

7:00 PM

Presenting Parent Survey Results -

College and Career Center Room 135

5/2/2017

7:00 PM College and Career Center Room 135

6/6/2017

Location TBD
Do You Have Lane News to Share?
The Friends of Lane newsletter is written, edited, and distributed by parent volunteers. There is lots going on at Lane, so we need help collecting information! If you have news to share - about a student competition, teacher accomplishment, etc - please send that information to
parent.network@friendsoflane.org
at least one week before the end of the month for inclusion in the next month's newsletter.
---

Friends of Lane is an all-volunteer, parent-driven, Lane Tech Community organization and registered 501(c)(3) non profit. Our goal is to build community and support Lane Tech parents, teachers, students, administrators, and staff.
---