---
FRIENDS OF LANE INFO - Follow us on
---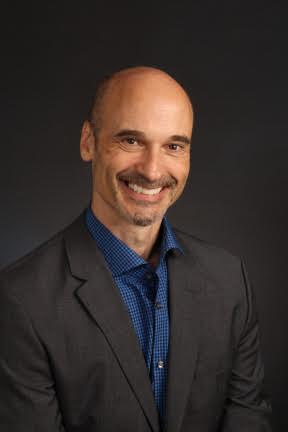 Dear Lane Community,

This year continues to be a year of learning for me, and I know of no other place where I would rather learn. I want to thank you for your active support of Friends of Lane. It is an organization that has supported Lane Tech in meaningful and foundational ways for years, and it continues to do so today. As we approach the Gala, I want to share a few thoughts.

Challenges require of us deep reflection and flexible and creative thought, and they can motivate us to action. In many ways, learning demands the same responses. Today's challenges provide an opportunity to pull together as a community and find strength and passion around our common cause of public education. I need not point out that Chicago public education has many challenges, yet our school community focuses on our students' needs and not on headlines. While our school district is in need of resources, I am happy to announce that our school will not cut any extra-curricular supports or activities this year. We will support tutoring, clubs, activities, sports and arts. We will also continue to address facility needs to the best of our fiscal ability. Thanks to your donations, our parking lot will be brighter—and if you allow me to use it as a metaphor, so is our future. The academic programs at Lane are the best that a secondary school can offer - that is one reason there is such passion and interest in Lane Tech. Yet, we are not a school at rest. We continue to ask how we can expand opportunities to empower our students. A new Student Relations committee has just been formed, and I am excited to see on what initiatives they want to take action. I have also had the opportunity to meet with our student council. Their ability to identify, define, and consider complex problems from multiple perspectives left me with admiration and respect for their commitment to represent the interests of Lane Tech students. It was the kind of exchange that inspired and motivated me. It is with this spirit that as a school community, we will take the challenges presented and creatively find student-centered solutions that will benefit all of our families.

Our students are in the midst of programming for next year's classes. At the FOL programming meeting (1/10/17), we discussed changes in the process and the new requirement to meet with counselors to complete the process of course selection. I am so thankful for our counseling department and how they have embraced this new work that has been added to their busy schedules. This is one example of how the adults at Lane are focused on assisting your children. Our last FOL meeting (2/7/17) focused on the State of the School, and I was able to present the results that demonstrated the continued upward progress of our students academically. I want to thank you for your time in reading this, and I hope to see you at the next Friends of Lane meeting (4/4/17).

Sincerely,
Brian Tennison
Principal
---

The party doesn't start until you walk in...

FRIDAY, APRIL 21, 2017

7 PM - 11 PM

Join us to celebrate Lane Tech in Green and Gold school spirit style

MoonLight Studios
1446 W Kinzie, Chicago
(15 minutes south of Lane, free street parking)

Featuring A Taste of Lane from our local friends and neighbors. Thank you to our Food and Beverage Sponsors

Borelli's Pizza
Buona Terra
Phoenix Bean
Blue Plate Catering
Paramount Events Catering
City Epicurian Events
J and L Catering
Irazu
Pi-Hi
Entertaining Company
Lou Malnati's
Sugar Hills Chicago
Starbucks
Lagunitas
Parce Rum
Tito's Vodka
DoughDough Bird Baking Company
Finch Beer
Hopothesis Beer
FarmBar
Chitpotle
Binny's
Cafe Selmarie
Crazy Noodles
Revolution Brewing

Thank you to our Business Gala Sponsors! Would you like to join our Business Sponsor List? Click Here for Information!

Erwin Law Firm
Lane Tech Alumni Association
Key Development Partners
Structures Construction
Roscoe Village Chamber of Commerce
A Perfect Event
Bishop Image Group
Ultimate Exposure Tanning Centers

We encourage you to consider business sponsorship and donations to our auction items. The completed donation form may be scanned and emailed back to gala.committee@friendsoflane.org or info.fol@friendsoflane.org





Volunteer Your Time: Join the Friends of Lane Board
The Friends of Lane is an all-volunteer, parent-driven, Lane Tech community organization and registered 501c3 non-profit. We offer parents and guardians an avenue to stay involved in their student's education and be a part of Lane Tech. Our goals are to build community, raise funds, and support Lane Tech parents, teachers, students, administrators and staff.

FOL Board Elections will be held in May. Our nomination slate will be presented at the April meeting. We need your help! We have one board member and a few committee chairs leaving with their graduating seniors. We need new leaders to guarantee the continued growth of FOL. Please join our board members to learn more about our role and how you can get more connected to Lane! Click here for a list of board and committee job descriptions.


Grant Writing, Marketing, or Other Experience/Skills to Offer?
Friends of Lane is looking for someone experienced in grant writing, marketing or any other profession that would be willing to help out with some needs of the school. Can you spare an hour or two ? Please contact info.fol@friendsoflane.org if you can help
Save 'Box Top for Education' to raise money for Lane
Please continue to collect Box Tops. Collection bins are located at the security desk by Door M, in the main office, and in the school store. We are delighted to share that the collection box at the main office was overflowing - and this is cash for Lane Tech. Please make sure the entire box top is intact, including the expiration date. Thanks so much for participating! Thanks so much for participating! Please visit the ​website for more information.
---
---
Calendar
3/2 Junior Parents Night at 5:30 pm
3/4 Band and Orchestra Contest
3/7 Spring Sports Parent Meeting at 7 pm in the Auditorium
3/8 Chamber Ensemble Concert at 7pm in the Auditorium
3/9 Meet and Greet for Incoming Freshmen 5-7 pm. School store will be open.
3/14 Meet and Greet for Incoming Freshmen 5-7 pm. School store will be open.
3/16 LSC Meeting at 6:30 pm
3/16 International Days
3/17 International Nights at 7 pm
3/18 International Nights at 2pm and 7 pm
3/23 College Fair at 6:30-8 pm with more than 150 college reps. Register for a barcode at strivefair.com.
4/4 FOL Meeting: Presenting Parent Survey Results
4/7-4/16 Spring Break - No School
4/21 Green and Gold Gala at Moonlight Studios
International Days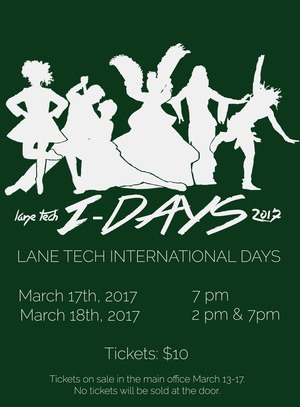 International Days is a highlight of the year! In what other school can you walk through the hallways and hear the clicks of tinikling sticks, the beats of bhangra, the sounds of South America, and drums of Japan? Lane Tech's ethnic clubs have been preparing for the annual International Days Festival all year, and finally, the time has come. From March 16-18, Lane will celebrate and showcase its talent and diversity as over 30 ethnic clubs participate in International Days and International Night, a tradition at Lane for 40 years. On March 16, each club will educate other students about its culture, customs, and traditions by serving authentic cuisine, wearing traditional outfits, and performing cultural dances during International Days. Students are welcome to attend during their Phys Ed classes or during their lunch period. On March 17 (7pm) and 18 (2pm and 7pm), the clubs will participate in the presentation of flags to kick off International Nights. All the ethnic clubs will perform their dances in the auditorium so that the entire community can witness what it is that truly makes Lane unique.
Tickets will only be sold at the door for the 2 p.m. show. Tickets will be sold in the main office during school hours for the nighttime shows beginning the week of March 13. Tickets are $10.
LTAC Inaugural Class Parent Graduation Party: Save the Date June 8
Calling all parents of the LTAC Inaugural Class! Can you believe it's been 6 years since they started at Lane?!?!?! AND they are graduating!!! Please save the date for a Parent Graduation Party - June 8, 2017. Contact Liza Brown for more info brownlizard@sbcglobal.net

For future calendar items, visit The CPS 2016-2017 calendar at: http://goo.gl/AI4vtI

All school events, including sports and college rep visits, are loaded on the calendar on the Friends of Lane website: www.friendsoflane.org
---
---
Lane Tech Athletes Support Homeless Women at Deborah's Place
From the Chicago Tribune: "Tough times never last, but tough people do!" and "Fear only limits your dreams #dontgiveup" were two of the motivational phrases handwritten on notes from Chicago-area female student athletes to inspire women facing difficult circumstances.

On Wednesday, [Feb. 1, 2017], about 16 students representing Whitney Young Magnet High School, Lane Tech College Prep High School, Fenwick High School, Back of the Yards College Preparatory High School and Solorio Academy High School dropped off dozens of notes to women who are homeless at Deborah's Place, a social service agency in East Garfield Park that provides permanent housing and support services. Read the full story at ChicagoTribune.com
T-Shirts of Rosie the Riveter Wearing a Hijab A Hit
Lane Tech students' riff on Rosie the Riveter makes a Muslim feminist statement and raises money. Read the full story at DNAInfo.com.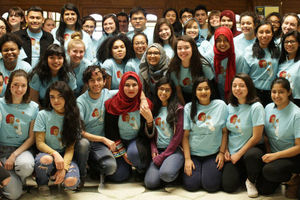 Congratulations JROTC Cadets
Congratulations to Lane's Junior Leadership And Academic Bowl team that qualified for the Pritzker Library Academic Bowl and won the competition. As a result one student will travel to Normandy, France, this summer to review the Allied invasion of WW II. Our freshmen Drill Team participated in the Westinghouse Drill and Academic Meet and won the academic portion, and one Cadet placed 10th in the individual drill portion. We are proud of our JROTC cadets!
Lane Tech Computer Science Teacher Visited Capitol Hill
Lane Tech Computer Science teacher Jeff Solin was on Capitol Hill on Feb. 15 representing the community partnership between the Array of Things (AoT) project and Lane Tech. Along with the Charlie Catlett, the director of the AoT, Jeff presented to and on behalf of the director of the National Science Foundation to several members of congress. The goal of the event was to showcase projects that exemplify the benefits of the science they fund, in particular for AoT, the benefits for people living in cities.
Array of Things, a partnership between the University of Chicago, the City of Chicago, and Argonne National Laboratory, is harnessing new technologies to provide air quality and environmental measurements at a neighborhood level. Data from sensors will be published openly through the City of Chicago's interactive data portal for residents and will also be made available for free through programming interfaces to allow anyone to create new applications. One of the first applications is "Turning Sky," created by Luftwerk using LED lighting on a major bridge to visually indicate air quality for bikers and pedestrians on Chicago's popular Bloomingdale Trail. Lane Tech High School works with Array of Things scientists to teach students how to design and use sensor systems to gather data and analyze that data to answer science questions. Over 300 students have taken or are currently taking the course so far. Lane Tech is currently in its second iteration of the curriculum which was designed by the AoT team and Lane Tech Computer Science teachers Jeff Solin and Daniel Law.​

Read more about the Feb. 15 NSF event.

Read more about the "Lane of Things," Lane's AoT project.
Seniors: Want to Attend Prom? Take Care of these To-Dos!
CCC has created a "Passport" for Seniors that includes all of the steps they must complete in order to be allowed to go to purchase tickets for prom. This incentive keeps the students on track during the college process and ensures that all Seniors are striving to apply for college.
Here are the Passport requirements:
Submit 3-5 college applications (unless going to the military or special circumstance waived by counselor)

Submitt FAFSA or FAFSA opt out form (if eligible)

Apply for 3 private scholarships (does not include merit scholarships from colleges)

Submit ALL award letters to Counselor (even for schools not attending)

Complete Final Transcript Request Card (completed on April 24)

Update final college choice in Naviance

Update ALL college decisions in Naviance
*Seniors who do not complete ALL post-secondary requirements will be ineligible to attend Decision Day and Prom.
*Eligibility will be finalized on 'Senior Check-Out-Day' April 24
*Senior Decision Day is April 28- more information to come
Yearbook Orders
Time to order yearbooks. You may direct questions to smjennings@cps.edu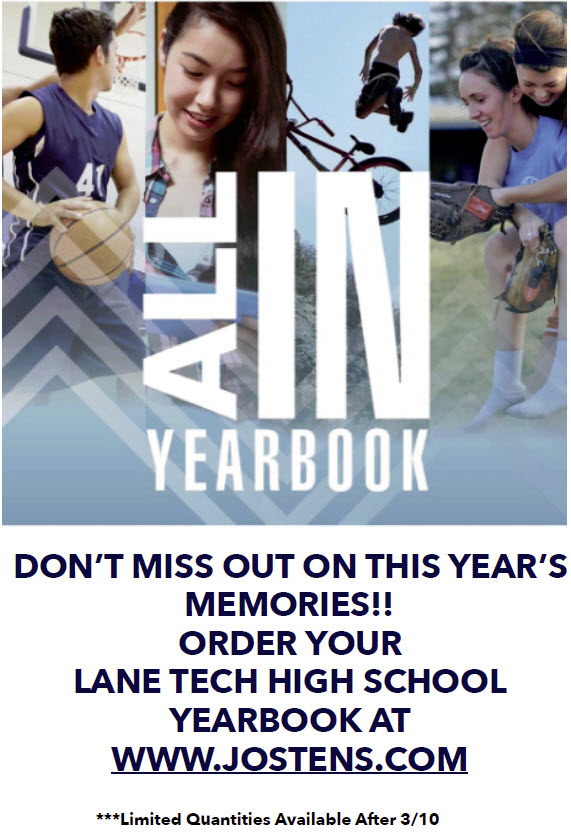 Lane Tech Female Athletes Build Strength, Confidence, Leadership
When Lane Tech junior Grace Clifford steps onto the basketball court, she feels the same power she held while attending the recent Women's March in Chicago. "Attending the march reinforced my gratitude for playing basketball," Clifford said. Read the full story at DNAInfo.com.
---
MUSIC, DRAMA, and ARTS

Back to Top
---
Music
March 4th - Band Solo Contest at Lane Tech (all Concert and Symphonic Band Members)

March 9th - Lane Tech Jazz Band concert with Alumni show featuring Lane Alums from '82 and '84. Nuclear Waste (George Fludas, Marcelino Diaz, and Chris Clemente) at 6:30 pm at Lane.
Tickets cost $10 for adults, $5 for 18 and under.

March 29th - Open rehearsal with Oloboom (Lane Tech Percussion Class) and Evanston Escola de Samba at Segundo Ruiz Belvis Cultural Center, 4048 W. Armitage 7-9 pm

April 1 - Citywide Band and Orchestra Contest

How To Compose Music?

From Band explaining a composition assignment given to band students:
In an effort to instill an appreciation for "musical composers," as well as to incorporate literacy into performance ensembles, Concert and Symphonic Band members have been given an intense musical assignment. They are currently creating a story which will be conveyed through their own original composition - which must be a minimum of 30 measures of music to convey the story.

Most students have already written the rough draft of their story and will take the next step of condensing the story down to just 3 sentences, which will be the basis of their composition. The students have complete control over this assignment although Band Director Mr. Bradley O'Brien is making himself available to assist with the "music theory" side of it. Using music writing software, students will compose (and recompose) their music until they feel they have captured the basic feel of their story.

The top 10-12 compositions (chosen by the students) will be performed for a small after school performance, with the student composer conducting.
Arts
Five Lane Tech students (Jasmine Amir, Maya Vazquez, Billie Murray, Roman Treuthart and Hayley Wallenfeldt) had their work chosen to participate in the Illinois High School Art Exhibition. They will have opportunities to win scholarships and awards. The exhibition was on Sunday, February 26th, at the Zhou B Art Center and Bridgeport Art Center.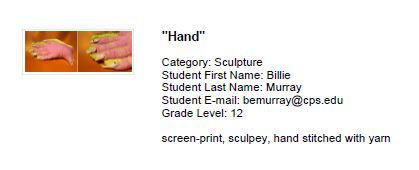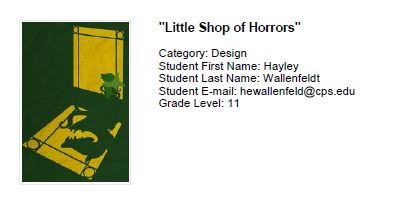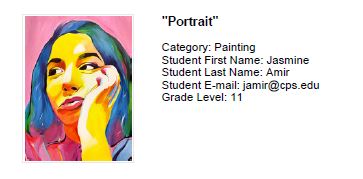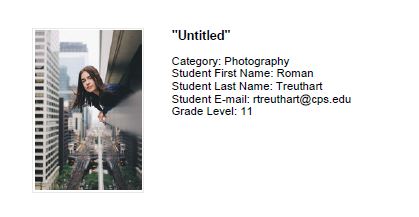 Lane Tech Printmaking Fundraiser - The printmaking classes will be printing and selling shirts to raise money for ink and paper. We will be selling t-shirts for $10 and hoodless sweaters for $20. The image was designed by one of our printmaking students, and the shirts will be screen printed by the printmaking II class. If you are interested, please come to 445 to pay and place an order with Ms. Faletto (LaFaletto@cps.edu) by March 6th.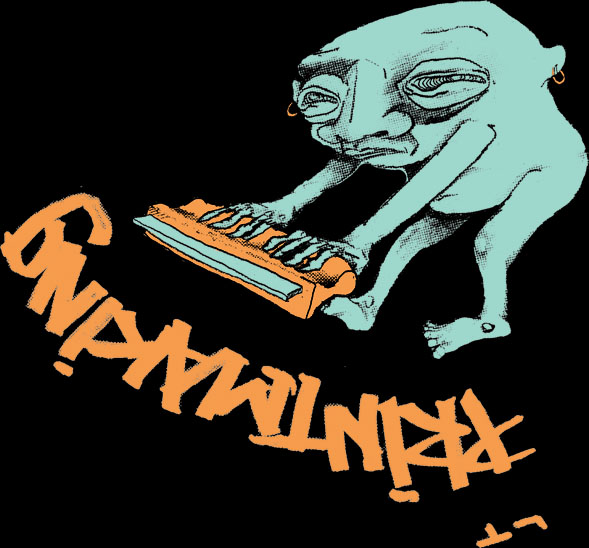 Members of Fashion Club have been selected to participate in Chicago History Museum's FASHION NEXT 2017 design challenge. Teams will be working 'project runway style' on a garment inspired by Making Mainboucher exhibit currently on display. Completed garments will be on display at the museum in April.
Drama
Congratulations to all who made Little Shop of Horrors a great success!
---
---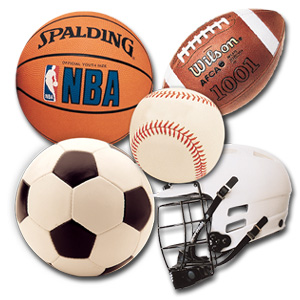 Sporting events, tryouts, games, tournaments, and announcements can be found on the calendar on Lane's Athletics Website.


Get Ready for Spring Sports
The spring athletic parents meeting will be on March 7th at 7 pm in the auditorium. All spring athletes and parents of athletes need to attend this meeting. Our team physician, Dr. Garg, will present information about concussions and answer questions. Our school athletic trainer, Kaia Lenzi, will also make a presentation on her role in the athletic department and answer questions.

Need to contact a coach?
Boys Track- Kris Roof kjroof@cps.ed
Girls Track- Francisco Marchan fjmarchan@cps.edu
Girls Soccer- Michelle Vale mvale-suarez@cps.edu
Boys Tennis- Scot Reinhart sareinhart@cps.edu
Baseball- David Rivera drivera3@cps.edu
Softball- Charles Rocha charles.p.rocha@gmail.com
Girls Lacrosse- Amanda Malstrom almalstrom@cps.edu
Boys Lacrosse- Ryan Shaw ryan@chicagoyouthlacrosse.com
Girls Water Polo- Anthony Bartucci abartucci@cps.edu
Boys Water Polo- Matt O'Hagan mohagan1@cps.edu
Boys Volleyball- Pablo Lopez plopez10@cps.edu
Upcoming Home Sporting Events
3/8 Girls Water Polo vs Fenwick at 5 pm
3/13 Baseball vs Maine West at Kerry Wood Cubs Field 4:30 pm
3/15 Baseball vs Niles West at Kerry Wood Cubs Field 4:30 pm
3/17 Baseball vs Warren at Kerry Wood Cubs Field 4:30 pm
3/18 Baseball vs Johnsburg at Kerry Wood Cubs Field 11 am DH
3/20 Baseball vs Evanston at Kerry Wood Cubs Field 4:30 pm
3/20 Girls JV Soccer in the stadium vs Niles West at 4:30 pm
3/22 Baseball vs Maine South at Kerry Wood Cubs Field 4:30 pm
3/22 Boys Volleyball vs DeLaSalle
3/22 Girls JV Soccer in the stadium at 4:30. Varsity at 6pm vs Deerfield
3/23 Girls Lacrosse vs Taft in the stadium JV at 5; Varsity at 6:15
3/24 Baseball vs St. Ignatius at Kerry Wood Cubs Field 4:30 pm
3/25 Baseball vs Deerfield at Kerry Wood Cubs Field 4:30 pm
3/25 Boys Track in the Stadium in the Len Jarecek Relays at 9 am
3/25 Girls Track in the Stadium in the Len Jarecek Relays at 4pm
3/27 Baseball vs Loyola at Kerry Wood Cubs Field 4:30 pm
3/27 Boys Volleyball vs DePaul Prep
3/28 Baseball vs Prosser at Kerry Wood Cubs Field 4:30 pm
3/28 Boys Tennis vs Northside at Revere Park
3/28 Boys Volleyball vs Whitney Young
3/28 Boys Water Polo vs Taft at 6 pm
3/28 Girls Water Polo vs Taft at 5pm
3/28 Boys Lacrosse vs Taft at 5:30pm
3/30 Boys Water Polo vs Schurz at 6 pm
3/30 Girls Water Polo vs Schurz at 5pm
3/30 Boys Volleyball vs Westinghouse
3/30 Girls Lacrosse vs Lincoln Park in the stadium - JV at 5; Varsity at 6:15
Boys Baseball Trivia Night - April 1
Lane Tech Baseball Booster Club presents Trivia Night at the Cubby Bear (1059 W. Addison)
www.LaneTechBaseball.org/Trivia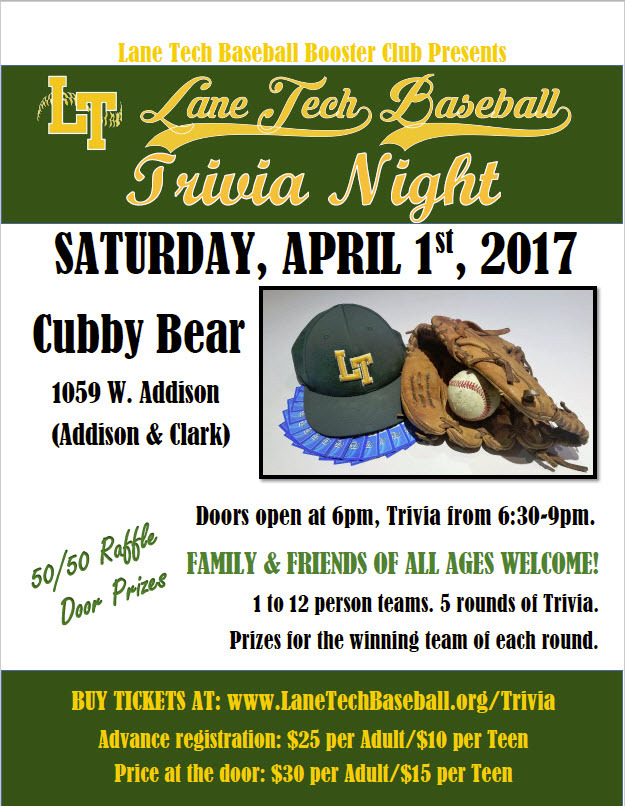 Girls Bowling
Shania Carr was able to advance to the IHSA State Sectionals this year and finished as one of the top female bowlers in the city.
Wrestling
Congratulations - Lane's Wrestling team took third place in the City tournament. Click here for more. LT Wrestler Jeremiah Olojo came in 6th place at the IHSA wrestling state finals. Congratulations, Jeremiah.
Girls Basketball
Congratulations Sophomores on a great season with season-ending win over Schurz 50-25.
Varsity Girls Basketball beat Steinmetz 52 to 9 in the IHSA girls regionals on Feb. 13.
Click here for more..
Boys Basketball
Tough City loss to Bogan Computer Technical High School on Feb. 16. Click here to read more. Great win defeating Northside at Senior Night on Feb. 18.
Boys Swimming
Daniel Puczko advanced to the IHSA state boys swimming finals in the 500 yard freestyle. Congratulations Daniel.
---
COLLEGE and CAREER CENTER

Back to Top
---
The CCC is a valuable resource for students to explore various careers, internship opportunities and job postings. Visit these links to stay up to date on opportunities.
Lane Tech College Fair
Lane Tech's 43rd Annual College Fair will be on Thursday, March 23, 2017, from 6:30 p.m. until 8:00 p.m. Lane Tech students and parents (grades 7-12) will have the opportunity to meet with representatives from more than 150 colleges and universities from across the country.

Admission officers will be available to answer questions and provide information on everything about their colleges—from what courses are offered to what life on campus is like. College Night will introduce you to new colleges and help you narrow down your list. In order to ensure a successful night, it is best to have a plan. Visit the CCC website for suggested questions to ask and a list of colleges that will be participating.

You are encouraged to pre-register at StriveFair.com. Then, show your barcode to colleges who can scan it to send you more information about their schools. It's free and saves time!

The CCC provides information and links to a host of available Scholarships and Financial Aid details– tabs are clearly marked "Scholarships" and "Financial Aid" on the CCC web page.
---
FRIENDS OF LANE MEETINGS

Back to Top
---
All meetings on Tuesday at 7 PM in Room 135, College and Career Center unless announced otherwise. Your participation is IMPORTANT -- please plan to attend
4/4/2017

7:00 PM

Presenting Parent Survey Results -

College and Career Center Room 135

5/2/2017

7:00 PM College and Career Center Room 135

6/6/2017

Location TBD



Do You Have Lane News to Share?
The Friends of Lane newsletter is written, edited, and distributed by parent volunteers. There is lots going on at Lane, so we need help collecting information! If you have news to share - about a student competition, teacher accomplishment, etc - please send that information to
parent.network@friendsoflane.org
at least one week before the end of the month for inclusion in the next month's newsletter.
---
Friends of Lane is an all-volunteer, parent-driven, Lane Tech Community organization and registered 501(c)(3) non profit. Our goal is to build community and support Lane Tech parents, teachers, students, administrators, and staff.
---