---
---
Current Volunteer Opportunities
Seamstresses/sewists for special projects

Omdze Assistants to help with evening pujas

A creative crafts person who can take a project and run with it.
For information on ways to volunteer, please contact Aly Good at
alymgood@gmail.com
or click the button below:

---
Join us live online every Sunday
Live via Streaming

Join us for Sunday Meditations at 9 AM

Recent recorded video streaming meditations may also be found at the same link.
---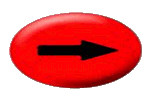 Jessica Denison,
Aly Good,
Sam Snoek-Brown,
Rosemarie Sweet,
and Julia King Tamang


contributed to the production of this newsletter.
May 2013
Dear Friends & Supporters of KCC,
May has been a wonderful month for putting the dharma into practice and for carrying the dharma into the world of science, and June looks just as promising. From a plethora of volunteer opportunities with KCC and a discussion on how to turn volunteering into practice, to a workshop opportunity with our own Dr. Erik Fromme about using resources such as advance directives to prepare ourselves and our family for our death, these two months have seen KCC serve our community and join with other Buddhist communities to improve our daily lives. And earlier this month, our city of Portland was blessed with a much-celebrated multi-day visit from His Holiness the 14th Dalai Lama, who gave public lectures and engaged in interfaith discussions on religion and caring for our environment.

It is a wonderful cap to spring as we enter our bright summer months. May these blessings spread to you as well, and to all sentient beings!
His Holiness the 14th Dalai Lama Visits Oregon
On May 9, May 11, and May 12, His Holiness the 14th Dalai Lama visited Portland, Oregon, to participlate in a series of lectures and discussions about spirituality and the environment. On May 10, he also travelled to Eugene, Oregon, where he met with students at the University of Oregon and gave a public talk.

The lectures and discussions were organized by Portland's Maitripa College, a degree-granting graduate school in Buddhist studies. Members from sanghas through Oregon and the Northwest attended the events, including many practitioners from KCC.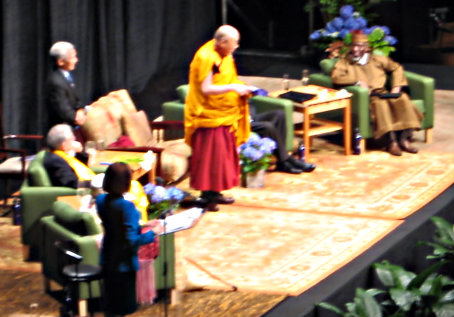 His Holiness the 14th Dalai Lama, on stage with other religious leaders in Portland, May 9, 2013

On May 9, at the University of Portland, His Holiness participated in a roundtable discussion on the environment with local religious leaders Grandmother Agnes Baker Pilgrim, Father William Beauchamp, Rabbi Michael Z. Cahana, and Imam Muhammad A. Najieb. The discussion was lively and full of humor as well as insights into the moral and ethical concerns regarding the environment. That afternoon, His Holiness spoke on the importance of compassion in daily life and took questions from University of Portland students.

In Eugene, His Holiness visited the University of Oregon, where he received an honorary degree from Maitripa College and addressed the public on peace in a global society.

On May 11 and 12, the Dalai Lama returned to Portland for more public lectures on the environment and to attend a special Mother's Day event.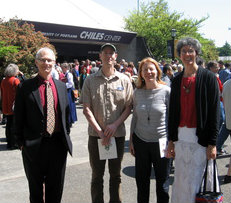 Throughout his visit, the city of Portland was abuzz with his presence, with conversations about His Holiness and his speeches occurring on buses and sidewalks as well as on television and the radio. This was especially the case with KCC, as members met at lectures and discussions and chatted about the dharma over lunches.
Bill Spangle, Dora DeCoursey, Sally Alworth and Jess Alworth at HH the Dalai Lama's visit to Portland on May 9.

Photos and videos from the events, including the full videos from each public lecture and discussion, are available online at www.dalailamaportland2013.net and from the Office of His Holiness the 14th Dalai Lama (for May 9, click here; for May 10-12, click here).

---
Using resources such as Advance Directives to explore our deepest questions and concerns
Saturday June 8, 7-9:00 pm
Heart of Wisdom Zen Temple, 6401 NE 10th Avenue
Erik K. Fromme, M.D., will share stories from his patients that illustrate the ways in which we can learn from dying. Fromme is an associate professor of medicine and Medical Director of OHSU Palliative Medicine and Comfort Care Team. "As members of Buddhist communities, we are taught to contemplate death and impermanence," Fromme says. "As a health professional, I recognize the fear and confusion about dying and everything that goes along with it. But in fact, people who recognize that they are dying have a view of 'the edge' that can be profoundly helpful."
But, one might ask, how do we get from "here" (practical concerns about our dying) to "there"? In Fromme's workshop, participants will explore issues and situations encountered in the past with family or friends in the dying process, and what they learned -- the good and the bad. Then they will take a look at the Oregon and Washington advance directives and other helpful resources to equip us for what the future may bring.
This process will be facilitated with the skillful guidance of two other health care professionals experienced in work with the dying: David McWherter has a masters in counseling, Univ. of Illinois; a masters in nursing, OHSU; and is a Board Certified Psychiatric ARNP (Advanced Registered Nurse Practitioner), Columbia Mental Health Services. And Mary Woods, RN, is a certified Hospice/Palliative Care Nurse and serves as a case manager at Providence Hospice, West Portland. Erik, Dave and Mary all are long-time sangha members at KCC.
This workshop is offered at no cost, although donations to cover expenses would be gratefully received. While the workshop is not KCC-sponsored, it explores issues at the heart of Buddhist practice.
We are taught that in practice, intention is key. So as we begin both practice and work, checking for a motivation to benefit others -- bodhicitta -- is most useful. Like checking a map to get clear on our route, it sets us off in the best direction to arrive at our preferred destination. A minor adjustment at the beginning keeps us from straying far afield in the middle.
When we work in the dharma, if our intention is to benefit beings, goodness arises, even if we make mistakes or our work is imperfect, which surely it will be. But setting intention is not so simple as it might seem.
It's fairly easy to hold the intention to benefit others. But looking closely, mostly we will see that we have other intentions as well. In fact, in the midst of working, when there is conflict or ill-feeling, we can learn a lot by checking in that moment to see what our intentions actually are. Whatever we see will be instructive -- will show us where our next little edge of practice is. Looking often, we'll see patterns of body, speech or mind that illuminate the places where we're stuck or atrophied somehow.
If we see mixed intention, there's no need to feel guilty. In fact, seeing our self-created obstacles should be a cause for rejoicing. Whatever we can see, we can impact. Our faults are impermanent, thank goodness. Bringing awareness to an act of "backwards" or self-serving volunteering makes even an unskillful thought or action fuel for spiritual growth. When we bring practice to our work, nothing we "see" is wasted, even if we don't like what we see.
For most people, working in the dharma is an ideal platform for progress in practice. We care about the work and the community is important to us, so attachment is likely always close by. That attachment to outcomes, to concepts, to being right, to any form of self-cherishing or ordinary delusion fuels conflicted emotions and creates an opportunity to practice the simple application of awareness. Little by little we can see what's true, on both relative and ultimate levels of understanding.
As we work, we can also practice mindfulness, of course. In particular, less conceptual tasks are perfect for the application of mindfulness. We can simply be present as we dust, sweep and organize. Or you could easily apply the four foundations of mindfulness as you work; especially if you practice it formally as many at KCC do.
Any volunteering that involves working with others is perfect for Mahayana practices, which use relationships as the fuel for awakening. Any work can be a platform for Vajrayana practices, for that matter, but carrying these practices may require a little more skill.
Most of our life energy is spent in an effort to find happiness and avoid suffering. When we focus our efforts on our own well-being, it often backfires since it essentially reinforces self-cherishing. Working at a dharma center, there are so many supports and reminders to experiment with holding the benefit of others above our own -- and therefore many opportunities to experience proof of where happiness and even liberation actually come from.
Of course, when we work in the dharma or anywhere in Samsara, there will be conflict, frustration and disappointment of all kinds. But at the dharma center, if we remember what we're doing, we can access and use all the supports for bringing practice and its healing effects to everything we do, whether we're working alone or in groups. Dharma language, images, the presence of community members and teachers may also help bring us quickly back to practice when things go amok. Other practitioners are likely to support our efforts to adjust our behavior based on practice ideas. We can set supports for our mutual continued effort and inspiration in place, to keep us going and feeling like progress is possible.
"My deeds are my closest companions; I am the beneficiary of my deeds. My deeds are the ground on which I stand," says the traditional teaching, the Five Remembrances. While this is always true, it's especially easy to see in experimenting with practicing while working.
Do yourself and your community a favor at the same time. Volunteer and make effort to apply whatever practice you do to your work. If you need help puzzling that out, see a teacher or a sangha friend. Invest in KCC and be the first to receive the dividends of your efforts.
---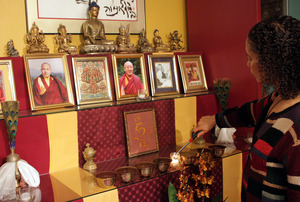 KCC is run by Volunteers. Except for our Resident Lama, our Rural Operations Manager and some stipend staff, all other positions are run by volunteers.
During the past few months, the Volunteer Support Committee (VSC) has been going through some changes. After the sangha meetings last summer and many of the deliberations within the Strategic Planning Committee (SPC) and the Leadership Retreat of 2013, emphasis has been placed on the need to update our volunteer resources and support systems.

Presently, with the help of key advisors, our committee is working towards these aims by creating:
More support for volunteers
A greater visibility of the VSC and the services they offer to support Volunteers
Accountability of volunteers
Clear defined roles and job descriptions
Clear and transparent communication with the Board of VSC activity
An easy access for newcomers to the role of volunteering
A culture supporting bringing one's practice to their volunteering
In keeping with these aims, you may notice the urban center's kitchen now holds the new VSC communication center. There, you will find Volunteer Applications, information on how KCC is structured, the VSC's committee members and our names/pictures and a place to write down your own personal experiences with volunteering and how they have impacted your life and spiritual practice.

Many people just starting at KCC or who have not volunteered before may want to fill out a Volunteer Application. This is the way to start the volunteering process. Then the VSC can contact you and discuss a good job fit for you.

Some great jobs for people just starting out with volunteering at KCC are:
Help clean the center on the last Sunday of the month
Bring flowers and fruit as offerings for the Shrine
Set up the kitchen for our Pot Luck lunch on All-Day sits
Clean up the kitchen after All-Day sit Pot Luck Lunches
Become an Omdze Assistant -- ask any VSC member how
Help with keeping the gardens beautiful
Go out to help at SCOL on a Saturday Work Party
Help set up cushions for pujas
Have you got special talents? Talk to a VSC member and see how you can contribute to KCC's mission.
Volunteering is a powerful way to connect with the mission of KCC and our lineage, and a great support to your practice, particularly during this time of Long Retreat.
For information on volunteering at KCC, please contact Volunteer Support Committee Chair Aly Good at
alymgood@gmail.com
.