---
---
---
Join us live online every Sunday
Live via Streaming

Join us for Sunday Meditations at 9 AM

Recent recorded video streaming meditations may also be found at the same link.
---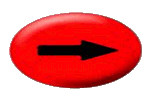 Sonia Arion,


Lois Beran,


Jessica Dennison,


Erik Fromme,
Alan Gladstone,
Susan Gladstone,
Karen Nelson,
Rosemarie Sweet,
and Julia King Tamang


contributed to the production of this newsletter.
September 2013
Dear Friends & Supporters of KCC,
As you will see in this issue, KCC is offering an abundance of opportunities to learn and deepen your practice as we begin the new season. With the Mahamudra Seminar coming up later in the fall, we offer insights gleaned from past seminar participants and a reflection on the value of volunteering, especially in preparation for this momentous occasion.

May your autumn be a time of growth, creativity and transformation.



---
Four Foundations of Mindfulness Retreat
Event Leader: Julia King Tamang
Location: KCC Urban Center (a two-day non-residential retreat)
Time: Friday, September 27, 9:00 am -- Saturday, September 28, 4:00 pm

For more information and registration, go to:

--------
Tonglen Retreat
Event Leader: Julia King Tamang
Location: KCC Urban Center (a two-day, non-residential retreat)
Time: Friday, October 11, 9:00 am -- Saturday, October 12, 4:00 pm
Putting Your Affairs in Order -- Part Two
Event Leaders: Lois Beran and Barbara Bell, with a presentation by Leanne M. Bowker, attorney
Location: Heart of Wisdom Zen Temple, 6401 NE Tenth, Portland OR 97211
Time: Monday, October 7, 7:00 - 9:00 pm
Cost: Free
Part One of the KCC workshop on August 12 was a great success in educating us on the legal issues relating to wills, trusts, gifting, powers of attorney and much more. Attorney Leanne Bowker's presentation was clear, comprehensive, and interesting. It was a sell-out crowd that had the organizers scrambling for chairs.
Some of the attendee comments from Part One:
"Leanne raised issues I never thought of."

"Both my husband and friends found it very helpful."

"That was really very useful! I did learn some interesting things -- especially about Dove Lewis's program to adopt surviving pets out and provide their medical care... it was wonderfully presented."
At the upcoming Part Two workshop, on October 7, Leanne will go over some of the same issues, using a different format -- namely, scenarios to illustrate and help us think about and understand more clearly the issues presented in Part One, such as:
Guardianship for a disabled child or adult.
How much to tell your children about their inheritance so that they can plan their own affairs.
How to influence your elderly parents to 'do something' about their estate planning.
Difficulties for single people in planning for their own incapacity and whether one should name a professional guardian.
What an annuity is.
When a spendthrift provision is wise.
How to leave money to someone while excluding that person's questionable spouse.
We encourage those planning on attending to submit questions to Lois Beran (
lbharmonypoint1@gmail.com
) well before the event.
---
The Bokar International Mahamudra Seminar to be Offered in the Pacific Northwest, USA
Led by Venerable Khenpo Lodro Donyo Rinpoche, Abbot of Bokar Monastery, Mirik, India
Location: Seabeck Conference Center, Seabeck, Washington USA
November 17, 2013, 4:00 pm - November 24, 2013, 1:00 pm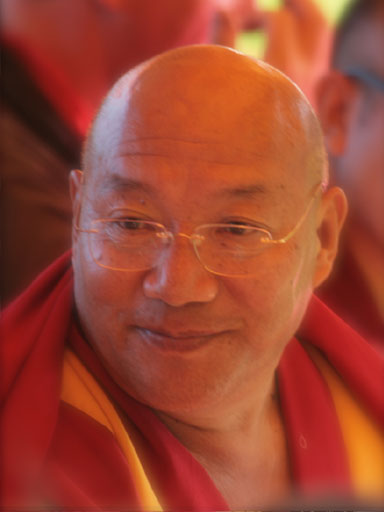 Khenpo Lodro Donyo Rinpoche
Kagyu Changchub Chüling, Center for the Practice and Study of Tibetan Buddhism in Portland, Oregon, is pleased to announce an extraordinary dharma study and practice opportunity for both beginning and advanced practitioners of Buddhism. Khenpo Lodro Donyo Rinpoche, Abbot of Bokar Ngedon Chokhor Ling Monastery, in Mirik, India, has graciously agreed to a rare visit to the Pacific Northwest to present a seven-day seminar on the stages of the path of Mahamudra according to the Karma Kagyu Lineage. The program includes the study and practice of Calm Abiding (Shamatha), Insight (Vipashyana), and Mahamudra meditations, as well as the compassion-enriching practices of Chenrezig and Taking and Sending (Tonglen).
Registration is open.
The seminar will be at Seabeck Conference Center, located in a peaceful waterside setting in view of the Olympic Mountains in Washington State. Seabeck is a convenient 90-minute drive west of Seattle and SeaTac airport, or about a 3 1/2-hour drive from Portland.
You are warmly invited to join an intensive week of practice, teachings, and empowerments as Khenpo Rinpoche shares the core teachings of the program initiated by his heart teacher, the meditation master, Kyabje Bokar Rinpoche, in 1992. The program aims to support busy practitioners in developing a sustained daily practice within a graduated program of meditation. Hundreds of students from around the world have benefitted from this carefully designed path and the spiritual companionship of an international cohort group.
The program offers the opportunity of new instruction and commitments each successive year. The minimum practice commitments in the first year require little more than half an hour per day. Kagyu Changchub Chüling offers ongoing support. Students already participating in similar Mahamudra programs with other teachers are welcome to join for the teachings without taking on an additional practice commitment.
The week after the seminar, there will be several days of teachings and empowerments in Portland, Oregon. Details are forthcoming at
http://www.kcc.org
.
More Information and How to Register:
Reflections on Participating in Mahamudra Seminars
Since KCC will soon be hosting a Mahamudra Seminar taught by the Honorable Khenpo Lodro Donyo Rinpoche, this is a fitting time to reflect on how past Mahamudra seminars have affected the KCC members who have attended them, both in this country and in India. We are deeply grateful to the individuals below for their generosity in sharing their unique experiences with us. There is extraordinary value in sharing our stories.
Susan Gladstone:
A few weeks after taking refuge at KCC, I attended my first Mahamudra seminar in 2009 at Ser Cho Osel Ling. I knew very little about what was to be taught, but I was drawn to learn more about meditation after attending a Calm Abiding retreat led by Lama Michael Conklin. So, the Ngondro practices were a surprise to me. I recall deciding just to start them and see how it would go. Things went better than expected in one way, and in another, not as well as I hoped. I struggled with my usual inconsistency. Yet, the practice schedule gave me something to hold onto -- and even if I lapsed a bit, I had something to come back to. Gradually, I felt supported by the practices, and they began to carry me. The small steps reverberated into something larger, and I noticed positive changes with long-standing obstacles. If I had known more about the Mahamudra program ahead of time, I actually think I would have understood less. Starting to do the practices taught me more. I'm happy to be able to continue and to attend the 2013 Bokar International Mahamudra Seminar in the Northwest!
Karen Nelson:
I went to my first Mahamudra Seminar and started the program of practice in 1995. It felt as though someone had taken my outstretched hand as I was making my way alone in the dark. A warm and friendly hand, my heart relaxed a bit and felt joy. My feet began to notice solid ground and that there was a path beneath them. The teachings and practice program continue to give me confidence in my ability to show up for my life; it helps me to learn from leaning into questions about my precious life, this breathing body and my interactions/interconnections with others. I treasure a personal connection with a lineage master and spiritual friend whose compassionate embodiment imprints my mind with a potential I sometimes recognize in myself, one that continues to open doors of the heart where the joy seed grows.
Alan Gladstone:
Having participated in the Mahamudra Seminar several times, receiving teachings from Lama Michael and Lama Tara at SCOL, and from Khenpo Lodro Donyo Rinpoche in Mirik, and engaging in the practices, the greatest boon has been the growing sense of confidence in the authenticity of the teachings and their immeasurable value. From confidence, motivation arises and fosters diligence and, from that, devotion. What I mean by that is a deep gratitude to the line of masters and students through whom this has been transmitted, through our teachers, to us, and which is best expressed by engaging in the practice.
Erik Fromme, MD:
I had only been going to KCC for about a year when Venerable Bokar Rinpoche gave his first North American Mahamudra Seminar in 1996. I found the practice commitment daunting. In 1996, there was only one option for the practice commitment and it required over an hour per day. It is much better now with three levels of commitment. I was a resident physician working more than 80 hours per week and did not have a consistent daily practice. I asked Michael whether he thought I should go. He said that if there was any way I thought I could make the commitment, I should take this opportunity. It would take a long time for him to be proven right. Somehow, the retreat coincided with my vacation, and I was able to attend.

I kept the practice commitment for about two months. Then my now-wife moved from Taiwan to live with me and I couldn't keep it up. When I finished residency I started a daily practice but didn't resume Mahamudra. I moved to the East coast and away from KCC. I tried attending another seminar, but did not resume my practice commitment and became clinically depressed. I don't know whether it was a cause or effect or both. Eventually I quit practice altogether, deciding that while Buddhism was great, it just wasn't for me.

I was done with Buddhism but it wasn't done with me. I changed careers to do Palliative Medicine, which my mentor told me requires that one be "at least a little bit Buddhist." I did a fellowship in clinical pastoral care, the kind of training hospital chaplains get. I moved back to Portland in part so I could attend KCC. I continued to be depressed on and off for seven years.

In 2005 I met my Guru, although I did not realize it. He helped me resume a daily meditation practice and eventually let go of my depression. I went to see the Karmapa. Finally I was ready to do another seminar. At the seminar, I was wracked with sobs as I confessed that I had not been able to keep my commitment for nine years while the other attendees kindly listened. It was the hardest thing I have ever said. I was asked why I came back and I replied that it was because of Venerable Bokar Rinpoche. I had never met anyone like that in my life. I have never before or since seen anyone who appeared to be continuously present and completely free of any grasping. Even with my meager practice, I could tell that this person was different from every other person I had ever met.

I decided this time to make the smallest commitment. But in my heart, I wanted to do the largest. After nine years of not doing it, I had incredible energy to do it and my practice was the best it has ever been.

My fundamental reason for practicing changed. Before, I was practicing because I wanted to get something -- when my practice didn't protect me from getting depressed, I figured it wasn't working and quit. However, Ngondro did not solve any of my problems -- in fact it creates quite a few problems. I could no longer say I was practicing for myself. But I continued because I could feel a growing connection to a part of myself that I had not even known existed.

All sorts of positive changes started happening, none of which I planned. I stopped drinking cola. I lost twenty pounds. My relationships with my parents improved.

I have attended the Mahamudra seminar a total of six times, and the past two years I have done personal retreats to re-energize my Mahamudra practice. While my momentum has waxed and waned over the past five years, my practice has continued to grow. Over time, I have become someone for whom faith is very important. I still suck at Shamata though.
Sonia Arion Reflects on Volunteering as Practice
Making new cushions in preparation for Khenpo Rinpoche's visit has been an exercise in attention, perception, and gratitude. I never noticed the meditation cushions at KCC until this project arose. Suddenly I noticed how worn and soft and stained the familiar fabric was. I wondered who made them. Then a whole flood of other inquiries: from what kind of fabric are they made, what is kapok and where does it come from, why are they this big or small? I started noticing meditation cushions everywhere -- how many pleats each one has, the diameter of the circles, what they are stuffed with, whether they have zippers.
Then I talked with Genko Rainwater at Dharma Rain. This was a joyful exchange of giving and receiving. She sews cushions every Wednesday, and she generously went over with me each step, sharing discoveries and considerations. She was very intimate with the process.
The first small work party was attended by Lois Beran, Susan Gladstone, and Tanya Barham. on a sunny Saturday morning, Lois and I worked together ironing and cutting after Tanya opened her home to us. She cleared space and we made sure the floors were clean.
We thought of Peggy Ensign, who bought the fabric we were using many years ago and who had sewn the cushions we have sat on for years. Then our thoughts went to all the one-year retreatants. We discussed Lois' aspiration to do three-year retreat and the cushions she might use.
We thought of Carol Spears, who miraculously discovered this box of fabric in the attic at KCC. We felt the container of working with sangha was a reminder for practice. I remembered to come back to the moment, my breath and the fabric, in a way I wish I could do with all the simple activities of my daily life. In doing this, I experienced the precious jewel of sangha in a very tangible way.
Susan Gladstone joined us for lunch, and we shared in good food and conversation. She even brought us cookies. Then more cutting and ironing.
Tanya reflected on the morning: "I felt a gratitude to Peggy, the KCC attic, and to a long lineage before me. I also felt connection to dharma brothers and sisters at Dharma Rain."
Lois added, "It was a great way to get to know KCC sangha members."
We have the beginnings of twenty new meditation cushions. With a little luck, we will be sitting on them by Thanksgiving.
May we all notice the tiny details of our lives, bring presence and curiosity to our activities, support one another in our practice, and appreciate how connected we are.

It is a significant responsibility, as well as a tremendous honor, for our sangha to host Khenpo Rinpoche as he conducts the Mahamudra Seminar and the events that will follow in Portland. For everyone associated with KCC, there will be many opportunities to help, ranging from the sewing project described above to a cleaning party for the urban center, with many tasks both small and large in between. If you would like to help before or during the visit, please contact the Volunteer Support Committee through Linda Besant, dancebuzz@soapstone.org, or 503-975-0869. We will match you with just the right task.