---
---
Current Volunteer Opportunities
Seamstresses/sewists for special projects

Omdze Assistants to help with evening pujas

A creative crafts person who can take a project and run with it.
For information on ways to volunteer, please contact Aly Good at
alymgood@gmail.com
or click the button below:

---
Join us live online every Sunday
Live via Streaming

Join us for Sunday Meditations at 9 AM

Recent recorded video streaming meditations may also be found at the same link.
---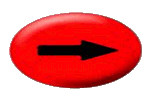 Jessica Denison,
Aly Good,
Sam Snoek-Brown,
Bill Spangle,
Rosemarie Sweet,
and Julia King Tamang


contributed to the production of this newsletter.
July 2013
Dear Friends & Supporters of KCC,

Welcome to the July issue of our e-newsletter. This month, we have news about several opportunities coming up at KCC for deepening your practice and your engagement with the sangha -- so much news, in fact, that we'll be sending a second newsletter this month.

From the extraordinary practice opportunity presented by this year's Mahamudra seminar to the annual picnic and business meeting, we are blessed with so many different ways to enter and sustain ourselves on the path. Also included are reflections from our teachers on what these opportunities mean for our sangha and our individual practices. We hope you enjoy this issue and the next, and please let us know how else we can improve future newsletters.

---
The Bokar International Mahamudra Seminar to be Offered in the Pacific Northwest, USA
Led by Venerable Khenpo Lodro Donyo Rinpoche, Abbot of Bokar Monastery, Mirik, India
Location: Seabeck Conference Center, Seabeck, Washington USA
November 17, 2013, 4:00 pm - November 24, 2013, 1:00 pm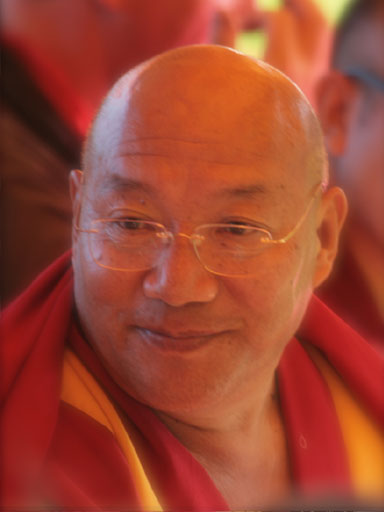 Khenpo Lodro Donyo Rinpoche
Kagyu Changchub Chüling, Center for the Practice and Study of Tibetan Buddhism in Portland, Oregon, is pleased to announce an extraordinary dharma study and practice opportunity for both beginning and advanced practitioners of Buddhism. Khenpo Lodro Donyo Rinpoche, Abbot of Bokar Ngedon Chokhor Ling Monastery, in Mirik, India, has graciously agreed to a rare visit to the Pacific Northwest to present a seven-day seminar on the stages of the path of Mahamudra according to the Karma Kagyu Lineage. The program includes the study and practice of Calm Abiding (Shamatha), Insight (Vipashyana), and Mahamudra meditations, as well as the compassion-enriching practices of Chenrezig and Taking and Sending (Tonglen).
Registration is open. Early bird registration discounts are available only through August 15th!
The seminar will be at Seabeck Conference Center, located in a peaceful waterside setting in view of the Olympic Mountains in Washington State. Seabeck is a convenient 90-minute drive west of Seattle and SeaTac airport, or about a 3 1/2-hour drive from Portland.
You are warmly invited to join an intensive week of practice, teachings, and empowerments as Khenpo Rinpoche shares the core teachings of the program initiated by his heart teacher, the meditation master, Kyabje Bokar Rinpoche, in 1992. The program aims to support busy practitioners in developing a sustained daily practice within a graduated program of meditation. Hundreds of students from around the world have benefitted from this carefully designed path and the spiritual companionship of an international cohort group.
The program offers the opportunity of new instruction and commitments each successive year. The minimum practice commitments in the first year require little more than a half an hour per day. Kagyu Changchub Chüling offers ongoing support. Students already participating in similar Mahamudra programs with other teachers are welcome to join for the teachings without taking on an additional practice commitment.
The week after the seminar, there will be several days of teachings and empowerments in Portland, Oregon. Details are forthcoming at
http://www.kcc.org
.
More Information and How to Register:
Bill Spangle Reflects on KCC's Connection to Bokar Rinpoche's Mahamudra Seminar
Looking at the Mahamudra program from the perspective of its twenty-year history is interesting for two reasons.
The seminar has made a path to Mahamudra accessible to lay practitioners by providing an organized program of sustained personal practice. Those who have engaged in these core practices over an extended period of time have had the opportunity to experience the challenges and fruits of sustained practice.
The seminar has also had major impacts at an organizational level. In brief, this center would not be what it is today without the Mahamudra seminar. It has dramatically influenced the evolution of the center.
Before Bokar Rinpoche started the seminar, it was possible to go to India, and perhaps have the opportunity to visit Bokar Rinpoche or Khenpo Lodro Donyo Rinpoche, and ask for some teachings. But this likely would have been a one-time opportunity: if you wanted to do it again, you would have to repeat the difficult process or wait until they happened to visit the states.
Some rare individuals did spend extended periods of time in India and Nepal, learning the language and dealing with obstacles such as visa issues. We owe them a debt of gratitude, because these were our ambassadors who made the original connections with these lineage masters and built the first bridges for us.
In this early period, there was an organized path for those who wished to dedicate themselves to practice, but it was not for the faint of heart. It involved completing the "four foundations" practices of Ngondro, learning to read Tibetan, and then doing three-year retreat. For the majority of practitioners, the path was not very clear. There were so many possibilities -- so many empowerments, teachings and practices to consider and sort out.
When Bokar Rinpoche started this program in 1992, it became relatively easy to establish and maintain a connection with him and to have clarity about a course of practice. It is very powerful to have a complete path to Mahamudra laid out. If you follow it, different experiences arise and new possibilities open up. What can feel like an overly ambitious and grandiose aspiration can become at least comprehensible as a path.
Dora and I attended this program in India for the first time in 1994. We began the program, taking on the practice commitments and working through the successive years of practice. Others joined in, and there was sufficient interest in the program in Portland that Bokar Rinpoche agreed to lead a seminar here in 1996. Since then, Lama Michael and Lama Tara have been leading an annual North American Mahamudra seminar.
In 1997, Dora and I did a one-year retreat that was based primarily on the program of practice from the Mahamudra seminar. Without the program and the connection to Bokar Rinpoche, we would not have had the confidence or the affinity for doing a one-year retreat. After the retreat, we began to assist Lama Michael with teachings and leading regular practice sessions.
The Mahamudra program has given our community an extended period of time to develop a connection with Bokar Rinpoche and then Khenpo Lodro Donyo Rinpoche. During these decades, we have checked in with these masters of the lineage to discuss this grand experiment of planting the dharma here. The program itself has actually evolved as a result of these discussions. Thus, our involvement in the program has made us more aware of our role as active participants in the process of nurturing the dharma here.
It is very clear to me that without the Mahamudra seminar, the personal practice, the community connections, and all that has flowed from this, we would not have a retreat center with a one-year retreat in progress. Many of the people on one-year retreat were introduced to practice and the path primarily through the seminars. Now they are actually doing these practices during their retreat, as Dora and I did. When they return to the community here, we will have a dozen or so people who have had a chance to go deeper into this body of practice.
This year we have the remarkable opportunity to have Bokar Rinpoche's principal student come to the Pacific Northwest and lead the seminar. I sincerely hope you can be a part of it.
---
Sangha Picnic on August 3, 2013
This year's KCC picnic will be held at Irving Park on Saturday, August 3, from 11:00 am to 3:00 pm.
Please note that the times for the picnic have changed since they were published in the June issue.
All are welcome, including family and loved ones. Please bring some vegetarian food to share. Feel free to bring games to play and chairs or blankets to sit on.
Organized by the Volunteer Support Committee, the annual picnic provides a great opportunity to relax and share time with other sangha members in a casual, fun environment.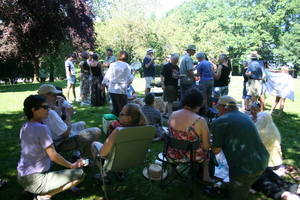 Members of KCC at the picnic in 2012
---
Teaching Your Children Mindfulness
Event Leader: Julia King Tamang
Location: KCC Urban Center

Saturday, August 10, 2013, 10:00 am to 12:00pm
Mindfulness is one of a handful of key skills in Buddhism, but it's also a helpful support for stress reduction, increased performance in most activities, and greater social well-being. Spend two hours with other parents and child-friendly folks learning ways to help your child (and yourself) practice mindfulness.
The suggested donation is $25; however, your donation of any amount is appreciated. No one will be turned away for lack of funds. Childcare is available if requested when you register. Registration is open now. For questions regarding the class content, please contact Julia King Tamang; for other practical questions, please contact Susan Gladstone.