RBC Grants
Impressive Results
MSSA Hiring a Coach
March 27, 2015
Awards Nominations Now Being Accepted
Impressive Results | Annual General Meeting

Awards Nominations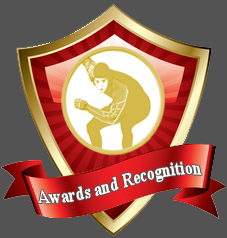 Do you know someone that deserves to be recognized with an OSSA Award?

We will be honoring rising stars in long and short track, four skaters of the year, male and female coaches of the year, official, outstanding administrator and volunteers of the year. Use the links below to get more information about each award and to download the form to nominate someone.
We are accepting nominations until April 10th. Winners will be announced at our Annual General Meeting on May 23rd.

---
Annual General Meeting
There is one meet left this weekend and then the season will be wrapping up for many of our clubs. Annual general meetings are scheduled and ours is no exception. The invitation to the AGM will be posted on the AGM page on Wednesday and you can already download the proposed amendments and submit club reports. We have also posted the tentative schedule for the weekend and nomination forms for the Board of Directors, volunteer forms for the committees and skater representatives.

We are also excited to let you know that for all three Board of Directors positions up for election this year the current members holding those titles will be standing for reelection!

We hope to see you at the AGM!