After 2 long years, we are excited to announce that the Cave and much anticipated Cave Café are finally OPEN! The Cave Tasting Room is open to the public Monday thru Friday from 11-5 and Exclusive to Tasting for MEMBERS ONY Saturday and Sunday. Cave Club Members: You can Reserve Your VIP Private Seated Tasting in the Cave Lounge by calling us at (951)699-9102.
Make sure you check out Southern California's ONLY mined Wine Cave!
Book your Tour Online Here:
Tours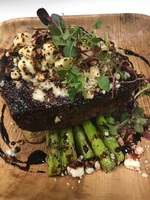 CAVE CAFÉ
The Cave Café is Open Thursday thru Monday 11-5. Whether you are looking for a small bite, a lunch bite or a Gourmet Diner bite, we have something for everyone! Grab a Charcuterie & Cheese Platter and your favorite bottle of Bubbly to get started, and then dive into our Delectable Entrees from sandwiches to burgers to Flat Iron Steak! We would never overlook dessert! So be sure to come in and see what's cookin'. Dine on the Cave Terrace or in the Glass Doored Pavillion overlooking the Vines of the Valley! Place your order at any register and your food will be brought to your table.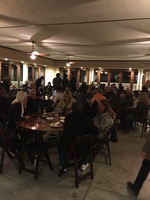 Wine Club
Wine a Little or Wine A Lot! Join us Friday March 4
th
, 6-9 pm for our Spring Quarter Wine Club Pick Up Party! Dance the night away with our Music, enjoy fresh foods prepared by our talented chef from the Cave Café. Participate in our "Wine Maker's Games" and possibly walking home with a fabulous door prize! This is the ONLY PLACE to take advantage of the "Fill Your Case" sale, where you can purchase up to 6 additional bottles for 50%off, ANY CLUB! Reservations ARE required and seats fill quickly so RSVP TODAY! (951)699-9102 or email
Susan@oakmountainwinery.com
Or Follow the Link to our Website :
Oak Mountain Winery