Camera Trap Revolution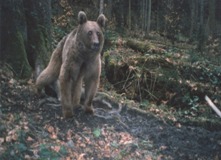 The camera trap is revolutionizing wildlife research and monitoring across the world. The simple device–an automated digital camera that takes a photo whenever an infrared sensor is triggered–allows scientists and park administrators to gather information on rare and often endangered animals.
In Lagodekhi and Borjomi-Kharagauli National Parks CNF purchased camera traps are helping rangers observe and monitor some of the region's rarest animals as well as catch poachers in the act! In the last year the camera traps have captured great shots of wolf, Caucasian Tur, red deer, brown bear and Eurasian lynx.
Three New Videos

The Caucasus leopard, Caucasian red deer and the bezoar goat are three of the region's most endangered animals. Watch our new films to learn more about about how CNF is helping to restore their habitats and strengthen their populations.
In The Balance: The Caucasus Leopard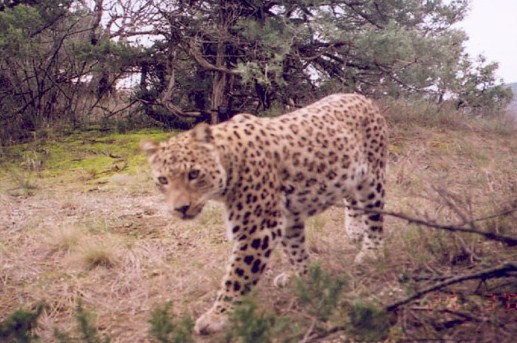 Widespread throughout the region a century ago, the Caucasian leopard is now near extinction. Camera traps, expanded buffer zones and promoting anti-poaching efforts are just a few ways CNF is trying to save this big cat before it's too late.
Watch video >>
The Caucasian Red Deer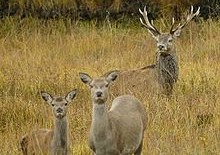 The Caucasian red deer is one of the Caucasus most endangered animals. Isolated populations exist throughout the region except in Armenia where it disappeared two decades ago. CNF and WWF are teaming up to reintroduce the species to Dilijan National Park, Armenia in 2013. Watch video >>
The Ghost of the Caucasus: The Bezoar Goat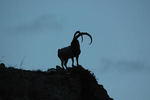 Called the ghost of the Caucasus for its remarkable ability to blend in to the rocky cliff sides, the bezoar goat is found only in the eastern part of the Greater Caucasus Range and the southern portion of the Lesser Caucasus Chain.
Watch video >>

Help Us Save the Region's World Class Biodiversity
The high mountains, deep forests, and semi-deserts of the South Caucasus boast more biodiversity per hectare than any temperate climate zone in the world. Protected areas are crucial to conservation efforts, which is why CNF is focusing its efforts on ensuring the future of 15 of the largest parks in the South Caucasus.
Help us reach this goal by contributing to CNF. Your gift will protect the unparalleled landscapes and biodiversity of the Caucasus for future generations.