Bank of Georgia renews support!
The Bank of Georgia has generously renewed their support for CNF with a grant of $75,000.

The grant is allocated for operational and administrative costs, including upgrades of tourism facilities for Borjomi-Kharagauli National Park.

The Bank of Georgia has been cooperating with CNF and the Agency of Protected Areas for three years. Their support has funded the parks operational costs, including the renovation of the visitor center, which was opened in autumn 2011.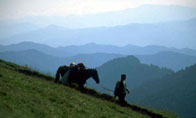 Borjomi-Kharagauli National Park
CNF visits Eastern Georgia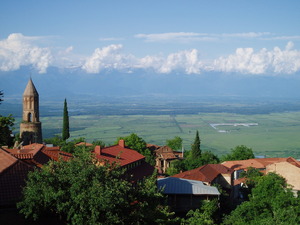 In May, CNF staff, board and a number of friends embarked on a five-day field event to eastern Georgia's Kakheti region.
Our trip combined nature and culture as only the Caucasus can. We visited a number of religious sites, experienced the region's cultural diversity and tasted its wine.

But our focus was of course on nature. CNF is supporting nine of the region's national parks this year and we visited two of those — Lagodekhi National Park known for its beech and hornbeam virgin forests and Vashlovani National Park in Georigia's far east, with its semi-desert landscape and rich fauna.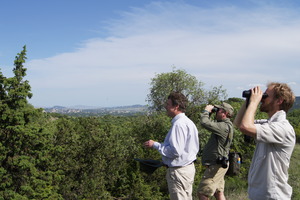 We encountered a wide variety of birds and reptiles and a few guests visited the remote goitered gazelle reintroduction habitat in Vashlovani. The trip was a remarkable glimpse into one of the most diverse regions on Earth!


For more photos of the CNF Field Event visit our Facebook Page:
http://www.facebook.com/CNF.CaucasusNatureFund
Help Save the Region's World Class Biodiversity
The high mountains, deep forests, and semi-deserts of the South Caucasus boast more biodiversity per hectare than any temperate climate zone in the world. Protected areas are crucial to conservation efforts, which is why CNF is focusing its efforts on ensuring the future of 15 of the largest parks in the South Caucasus.
Help us reach this goal by contributing to CNF. Your gift will protect the unparalleled landscapes and biodiversity of the Caucasus for future generations.