Still Time to Join Us in Saskatoon!

Have you checked out the full draft conference program yet? Have you seen the diversity of keynote speakers, concurrent sessions, capacity building sessions, and field trips? The Health and Shared Prosperity conference is going to be a great event and we do not want you to miss it!
The draft program for the entire conference is now available on the
conference website
. The conference will explore a wide diversity of themes, ranging from the future of rural Canada, reconciliation and rural development, rural mental health, and rural water governance. Other highlights for the upcoming conference include:
Join the discussions in one of the 24 concurrent sessions with community and indigenous leaders, policy makers, and researchers from across Canada and internationally.
Participate in one of the six field trips focused on themes such as water, economic development, indigenous development, and culture/heritage.
Learn new skills during one of the capacity building sessions taking place throughout the conference.
Participate in the New Researcher Forum
Join the Arctic Division meeting of the American Association for the Advancement of Science the day before the CRRF Conference.
Network with leading rural development practitioners, policy makers, and researchers.
Help celebrate the 30th anniversary of the Canadian Rural Revitalization Foundation
To register for the conference click here.
Do not forget that being a member of CRRF gets you a discount on the conference registration. If your CRRF membership needs to be renewed
click here
. If you cannot be in Saskatoon watch for updates through the conference website and social media (#crrf2018). Conference participants will be encouraged to share lessons learned, resources, and other learnings from the conference.

---
Still Time to Nominate Lifetime Members
In 2013, the CRRF/FCRR board of directors created a Lifetime Membership policy to recognize persons who have demonstrated an outstanding career of contributions to the betterment of rural Canada. The CRRF/FCRR board of directors is currently seeking nominations for Lifetime Members.
Nominees may be a current CRRF/FCRR member, former CRRF/FCRR member, or has been closely associated with advancing the goals, objectives and activities of CRRF/FCRR. The achievements demonstrated by nominees may include, but are not restricted to the following:
long term involvement with rural development in Canada;
exceptional commitment to CRRF/FCRR through service as a board member;
volunteer, or active supporter of CRRF/FCRR and its objectives;
demonstrated achievements and recognition by peers in rural development;
outstanding contribution to the development and/or growth of rural development research, policy, and practice in Canada or internationally.
Nominations need to include a brief description of the contributions of the nominee and be supported by at least two current members in good standing of CRRF/FCRR. Background information on the current CRRF/FCRR lifetime members and their contributions to rural Canada can be found here –
www.crrf.ca/lifetime-members/
. Nominations can be submitted in confidence to Valencia Gaspard (
gaspardv@uoguelph.ca
) no later than
August 31, 2018
.
---
Save the Date - CRRF Annual General Meeting
The 2018 Annual General Meeting of the Canadian Rural Revitalization Foundation will take place on October 11, 2018 at the Saskatoon Inn in Saskatoon, Saskatchewan from 4:30 - 5:30 p.m. CST. Materials for the AGM will be posted to the
CRRF website
over the coming weeks. All CRRF members will receive an official notice of the meeting and all AGM materials in September.
If you are not able to be in Saskatoon for the meeting you can still participate! The CRRF AGM will be live webcast from Saskatoon through Zoom. Everyone is welcomed to join the discussion. Save this hyperlink if you wish to join the AGM meeting:
https://zoom.us/j/527433792
.
---
Mark Your Calendars for the 2018 New Researcher Forum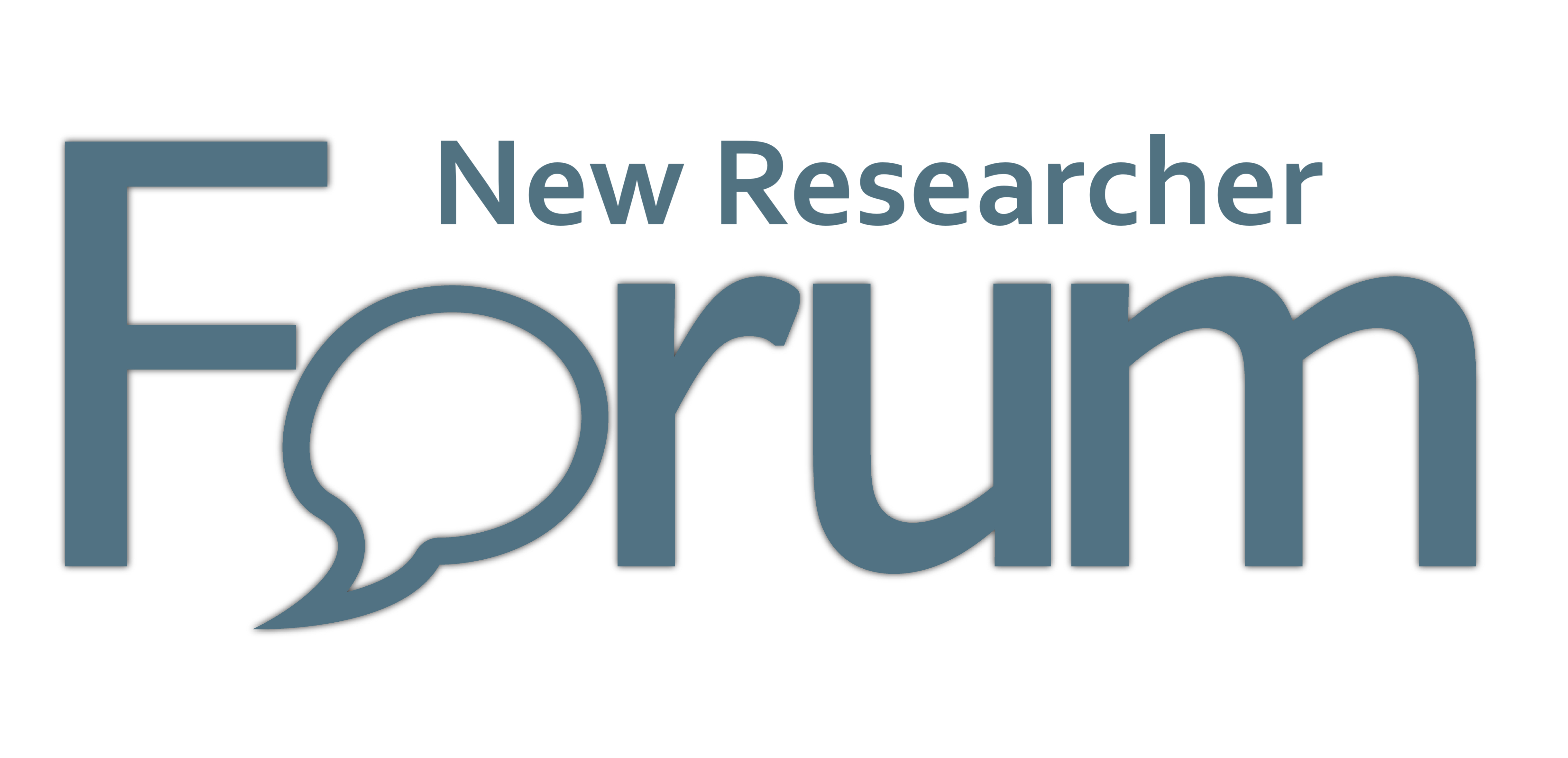 Too often researchers can be stumped by substantive questions well after they completed their write up. In this forum you will hear a short primer of design as it applies to research before we open up to questions and discussion. The hope of illustrating how to explicitly link a research question through to the objectives and conclusions, will assist in clarifying research proposals, avoiding tangents, sharpening conclusions, and preparing for challenging questions. Research design can also assist in understanding the structure of research reports as well as be helpful to organize a review of research endeavours. This forum welcomes voices by new researchers, those wanting to understand more about research design, and others wanting to gain an overview of research.
The New Researchers Forum is one of many exciting events at the 2018 Health & Shared Prosperity conference in Saskatoon, SK. The New Researcher Forum will take place on October 10 from 4:30 pm - 5:30 pm in Ballroom B. Visit
http://saskatoon2018.crrf.ca/program/
for more details.
---
Update from the Board -
Farewell to CRRF as I retire! From Treasurer Ruth Mealy
The CRRF Conference in 2006 was held in Gatineau, Quebec, and as I listened to David Freshwater talk about rural policy, Ray Bollman discuss "Rural Drivers and Riders," and Bill Reimer review the findings of the New Rural Economy project, I knew I'd found my people! The second night featured a down-home-style supper in an old hall in Lanark County, including fiddlers, dancing, and much laughter, and by then I was totally hooked on the wonderful people involved with CRRF.
I came to rural economic development a bit later in life after a career as a teacher and entrepreneur. Falling into a career in economic development actually happened at the same time that I became farm wife and mother, but I had no formal training in rural development. So, with a 2-year-old and a 3-month-old in tow, I started courses in the Master of Rural Development program at Brandon University, because being on maternity leave meant I'd have lots of time to study (between midnight and 2 a.m. every night)!
While I was taking the long road towards my master's, I remember reading papers by Freshwater, Bollman, Douglas, Ryser, Halseth, Reimer, Partridge, and Olfert, just to name a few. Their work (and many other great Canadian rural researchers) became the foundation for my new career in rural development with the Province of Manitoba. As I studied more and continued working, folks like Bob Annis and Ryan Gibson introduced me to the Canadian Rural Revitalization Foundation, and so I went to my first conference in 2006 and have been a member ever since.
Then Ryan Gibson called me one day in 2014 and said that CRRF was really interested in expanding its mandate and reach to practitioners and government folks with a mandate for rural, and he thought this might interest me. It did… and so I let my name stand at the 2015 conference to be on the Board, and the rest, as they say, is history!
It has been a privilege to have served on the CRRF board for the past four years, the last two as Treasurer. I am proud of the increase in membership during that time, which has more than doubled since 2014, and am proud of my small part on the editorial team for the State of Rural Canada 2015 report. The organization is becoming more financially sound, thanks to the work of so many who organized such successful conferences over the years. It is flourishing and growing as it increases efforts to mobilize knowledge, and to attract strategic partnerships and collaborations with other organizations with a vested interest in rural.
The new young faces like Sarah Breen and Valencia Gaspard at the Board table are a great example of the continued commitment towards a healthy, vibrant rural Canada. Please consider joining CRRF, and if you are a member, try to get to a conference or two – you just might get to polka with Ray Bollman, too!
Ruth Mealy is retiring from her position with Manitoba Growth Enterprise and Trade, part of Manitoba's Agriculture Food and Rural Initiatives – and from her position as Treasurer of CRRF. We wish her well, but we sure will miss her! Thank you, Ruth, for all you have done for CRRF, and for rural Canada.
Each month, the CRRF Board of Directors will provide updates on the Foundation's activities and opportunities throughout the newsletter. Stay tuned for future updates from the CRRF board!
---
Rural Development Institute, Brandon University helping to attract soybean processing facility to Western Manitoba
The City of Brandon is working with the Rural Development Institute (RDI) at Brandon University (BU) to conduct two research projects: a Soybean Industry Supply Chain Assessment and a Regional Assessment of Community Information. Both projects will advance the efforts of the Westman Opportunities Leadership Group (WOLG) to attract a world-class soybean processing facility to Manitoba.
The Soybean Industry Supply Chain Assessment will compare the competitive advantages and disadvantages of locating a soybean processing facility in either Manitoba, Saskatchewan, or North Dakota. It will also describe the current soybean supply chain in Manitoba and the potential market for a full line of soybean products that would be generated by a soybean processing facility in the region.
The Regional Assessment of Community Information, has delivered an Investment Readiness Community Assessment Tool to five Westman communities: Brandon, Carberry, Neepawa, Russell, and Virden. Economic development officers will complete reports based on this tool.
---
Annual Report on Global Islands 2017
The Annual Report on Global Islands 2017, published by Island Studies Press in partnership with the Foreign and Overseas Chinese Affairs Office of Hainan Province, was launched at the Boao Island Economic Cooperation Forum in April 2018. Executive Editor-in-Chief is Dr. James Randall, working with Editor Dr. Laurie Brinklow and Designer Joan Sinclair.
The publication provides a summary and interpretation of the 2017 Island Economic Cooperation Forum sessions; updated descriptions and interpretations of economic development on global islands; and chapters on the major issues and topics associated with island economic development written by international experts. Earlier drafts of these were presented at the 1st Annual Conference on Island Economic Change, co-ordinated by the UNESCO Chair in Island Studies and Sustainability, in Hainan in November 2017.
---
Rural Websites? Send Your Organization's Website for Inclusion on CRRF's Website
The CRRF website contains a list of rural organizations, research centres, government departments, and other organizations interested in rural issues. The list can be found at
www.crrf.ca/links
. We are in the process of updating the list and want to make sure your organization is not inadvertently left off! Please send an email to
crrf-fcrr@live.com
with your website hyperlink.
---
Searching for Answers - Rural Amalgamation and Carbon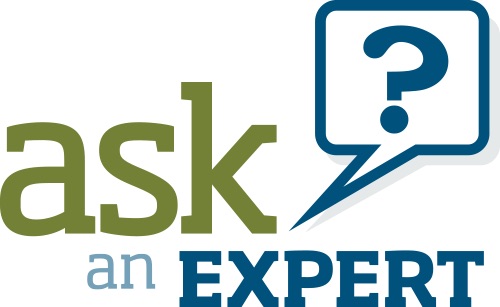 CRRF recently received two questions that we are hoping our members can help answer!
1. Are there any resources or reports when municipal amalgamation takes place between rural and urban areas? Any lessons learned on ensuring rural voices are heard during both the lead-up process to amalgamation and post-amalgamation governance?
2. What are the impacts a carbon price (mainly a carbon tax but potentially emissions trading system) would have on rural residents and communities?
If you have any information you could contribute to either (or both) questions please email it to
crrf-fcrr@live.com
. All your responses will be pooled together and shared with the individuals asking the question. CRRF will also post all the materials to the
Ask an Expert webpage
in case other people are interested in the responses. If you have a rural question do not hesitate to it through the CRRF website:
www.crrf.ca/ask-an-expert/
.
---
Rural Reports and News from Around the Country
---
Follow
CRRF

/

FCRR

...
Upcoming Rural Events
September 12-14, 2018
Edinburgh, Scotland
September 16, 2018
Across Manitoba
September 24-26, 2018
Moncton, New Brunswick
September 26-27, 2018
North Bay, Ontario
October 10-13, 2018
Saskatoon, Saskatchewan
October 12-14, 2018
Edmonton, Alberta
October 15-16, 2018
Niagara Falls, Ontario
October 24-26, 2018
Canmore, Alberta
October 25-27, 2018
St John's, Newfoundland and Labrador
Do you know of an upcoming rural or regional development event? Let us know and we will add it to our list of events (

crrf-fcrr

@live.com)
---
Contribute to the E-Newsletter
Do you have a story about rural or regional development? A new publication, toolkit, or website? CRRF would love to hear about it! We continually look for new ideas and stories to share. Send your ideas to
crrf-fcrr@live.com
.
---
Follow
CRRF

on Social Media

Did you know you can follow

CRRF

on both Facebook and Twitter? Add us today to keep up to date with activities, news, and upcoming events.
---