Wonderful 30th Annual CRRF Conference

The Health and Shared Prosperity conference in Saskatoon was an absolute success! The conference was attended by community leaders, nonprofit organizations, businesses, government, researchers, and students from across Canada and internationally.
If you were unable to attend the conference - do not worry! There are a number of ways to connect with the conference ideas and discussions. Materials presented at the conference are available on the conference website (
www.saskatoon2018.crrf.ca
). PDFs for most presentations are available in case you wanted to share the information with colleagues or review information from sessions you were not able to attend. Likewise, live broadcast sessions from the conference were recorded and will be posted to the
Rural Policy Learning Common's Youtube
channel in the coming days.

---
Mark Your Calendar - 2019 CRRF Conference Heading to Newfoundland!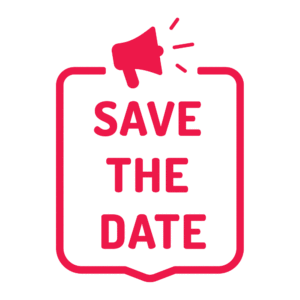 CRRF is excited to announce the 2019 conference will be held in St John's, Newfoundland and Labrador, October 1-4, 2019. The conference will be co-hosted with the
Leslie Harris Centre for Regional Policy and Development at Memorial University
and the
North Atlantic Forum
.
---
Strengthening CRRF for the Next 30 years - Generosity of Peter Apedaile
During the Saskatoon conference, Peter Apedaile (
CRRF Lifetime Member
) issued a challenge to conference participants. For every dollar donated by conference participants to CRRF, Peter would match it with two dollars. Through the leadership and generosity of Peter, a total of $6,665 was donated to CRRF. Watch for next month's newsletter for more details on Peter's leadership and how CRRF could explore building an endowment to support our activities.
If you would like to make a donation to CRRF it can be done online by
clicking here
. Immediately after your donation you will receive a tax receipt via email. All funds raised are utilized to support the mandate and activities of CRRF.
---
New CRRF Board of Directors Elected at AGM
Five new members to the CRRF board of directors were elected during the 2018 Annual General Meeting in Saskatoon. The CRRF board of directors is composed of ten board members and at the 2018 AGM five board seats were available for election. The five newly elected board members include:
Kristin Catherwood (Saskatchewan)
David Felker (Québec)
Wayne Kelly (Manitoba)
Brennan Lowery (Newfoundland and Labrador)
Sarah Minnes (Ontario)
These board members will be joined by Laurie Brinklow, Phil Ferraro, Bojan Fürst, Valencia Gaspard, Craig Pollett. The executive committee was also elected at the 2018 AGM. Valencia Gaspard was elected President, Laurie Brinklow was elected Treasurer, and Craig Pollett was elected Secretary. Each of the executive positions is a one-year term.
CRRF wishes to thank the four retiring board members for their tremendous contributions: Sarah Breen, Carol Kenny, Ruth Mealy, Angela Pollak.
---
Call for Committee Members
Each year CRRF establishes a series of volunteer committees to help deliver our programs and activities. We are looking for volunteers that might be interested in helping out with one of our committees.
Each committee typically meets 3-5 times per year. Each year the committees set their priorities and actions. Now is the perfect time to become engaged! If you would like to join one (or more) of the CRRF standing committees please do not hesitate to contact the current committee chair person listed below.
---
Mind the Gap: Challenges for Decision Making in Rural Canada
Over the summer CRRF sent out a survey looking at rural data gaps and needs. We received over 100 responses from coast to coast to coast! Half of the responses were from individuals and half were on behalf of organizations. We heard from a mix of folks from not for profits and academia, as well as business and local and provincial government. Respondents worked at a variety of scales – although the regional scale appeared most often.
Highlights from the survey include:
There was interest in every category of data included in the survey.
Categories with the highest level of interest were:

Aboriginal (e.g., traditional ecological knowledge)
Economy (e.g., value of sectors to the local economy)
Health and wellness (e.g., access to medical professionals)

Different types of data had different challenges. For example:

A lack of availability of data related to energy
Issues with the consistency and quality of climate and infrastructure data
Food & agriculture and transportation data not existing at the scale needed
Difficulty accessing workforce data
Not having the human or financial capacity to compile and analyze data related to tourism and seniors
Respondents also shared many examples of where and how data gaps were being addressed. We hope to build on all of this information, as well as the
2015 State of Rural Canada
report as we move forward with the next iteration in the series. The 3rd version of the State of Rural Canada will focus on where the data gaps are, how they impact rural places, and examples of innovative ways people are finding, collecting, and sharing the data they need. We hope that by drawing attention to this common problem, we can inspire innovative and collaborative solutions.
Thank you to everyone who participated and shared their ideas and experience!
---
Job Opportunity - State of Rural Canada Volume 3
The State of Rural Canada Volume 3 is an exploration of data gaps and needs in rural places, and how challenges related to data and information impact evidence-based decision making. This report builds on the successful foundation of the 2015 and 2017 versions of the
State of Rural Canada
.
As CRRF embarks on the next iteration in the State of Rural Canada series we are looking for a Project Coordinator. The Project Coordinator will work with the Steering Committee to develop a framework and timeline for the report and to oversee the successful completion of the project. Under the direction of the steering committee, the Project Coordinator will manage the timelines and deliverables of the project, including facilitation of authors.
The Project Coordinator position is a contract position with limited hours (225 hours, $5,000 total), beginning in November 2018 and ending in October 2019.
Expected Deliverables / Duties
Attendance of steering committee meetings
Project management (ensuring project is on schedule, maintaining timeline)
Communication with and facilitation of authors
Compilation of report (based on chapters written by authors)
Qualifications
Relevant education or employment experience related to:

Rural Canada
Data and information
Project management

Strong organizational skills
Strong written and oral communication skills
Experience gathering, synthesizing, and summarizing information
Ability to work independently a must
CRRF is an equal opportunity employer and we encourage all qualified candidates to apply. We thank everyone for their interest; only the successful candidate will be contacted.
---
CRRF Members Influencing Federal Policy
Recently two CRRF members provided testimonies to federal parliamentary committees to advance the rural development policies and programs.
In October 2018, Laura Ryser (Research Manager for the Canada Research Chair in Rural and Small Town Studies, University of Northern British Columbia) appeared as a witness for the Senate Special Committee on the Charitable Sector in Ottawa. This committee is currently examining the impact of federal and provincial laws and policies governing charities, non-profit organizations, foundations, and other groups, as well as the impact of the voluntary sector in Canada. Laura's discussion focused on policy impacts for rural non-profits, with recommendations to address top-down supports, reporting procedures, social infrastructure, and information systems. The Special Committee on the Charitable Sector is still welcoming contributions through their
online questionnaire
. The Special Committee will continue to accept contributions until November 2, 2018.
Also in October 2018, Ryan Gibson (University of Guelph) testified to members of House of Commons Finance Committee. The Finance Committee was conducting pre-budget consultations. In particular, the Finance Committee wanted to know how the federal government might support and encourage communities and businesses to grow the economy. Dr. Gibson's testimony to the House of Commons Finance Committee focused on the need for the federal government to invest in modernizing small and medium-sized enterprises, to support programs, and to create specific development services for hybrid business models such as social enterprises.
Have you or your organization recently submitted a policy brief or provided information to a parliamentary committee? If so, let CRRF know about it by dropping an email to crrf-fcrr@live.com.
---
Internship Opportunities with North Coast Innovation Lab
The North Coast Innovation Lab is seeking four graduate students to work with community partners on a series of community-based projects. The North Coast Innovation Lab (NCIL) is a place-based initiative for people who are invested in the future of Prince Rupert to work together on tangible projects and initiatives that build a resilient economy as a tool for community well-being.
The four internship positions available are:
Four internship opportunities are currently available to any graduate student currently enrolled in a Canadian graduate program. The deadline to apply for these opportunities is November 2. Further details about each internship and instructions for applying can be found in the hyperlinks above.
---
Vital Signs 2018- Provincial Snapshot of Newfoundland and Labrador
Aging populations, economic uncertainty and an increasing shift from rural to urban – in the five years since the first provincial Vital Signs report many of the core issues facing the province have not changed. But how are we adapting, collaborating and innovating to find solutions? This is the focus of the 2018 edition of Newfoundland and Labrador's Vital Signs report.
A shared initiative between the Community Foundation of Newfoundland and Labrador (CFNL) and Memorial's Harris Centre, the Vital Signs report uses quality of life indicators, expert commentaries, and case studies to put a spotlight on issues and aspects of life in Newfoundland and Labrador. The report is part of a broader national program of the Community Foundations of Canada.
This year's report, the fifth edition of the project, focuses on how the province has changed over the past five years, and highlights how organizations are adapting and collaborating to find innovative solutions in challenging times.
The report covers a broad range of issue areas including the education, health, safety and the economy. This year's report also highlights organizations and individuals contributing to, celebrating and enabling diversity in our province with initiatives to foster inclusion, access and a sense of belonging.
---
Rural Websites? Send Your Organization's Website for Inclusion on CRRF's Website
The CRRF website contains a list of rural organizations, research centres, government departments, and other organizations interested in rural issues. The list can be found at
www.crrf.ca/links
. We are in the process of updating the list and want to make sure your organization is not inadvertently left off! Please send an email to
crrf-fcrr@live.com
with your website hyperlink.
---
Searching for Answers to Rural Questions?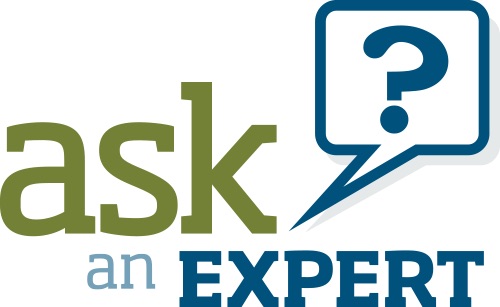 Can't find the answer to a rural specific question? Perhaps it is a question related to best practices or about funding programs? Maybe your question is about finding a connection to another organization that has started a similar initiative to yours. Regardless of the topic, send your questions to the Canadian Rural Revitalization Foundation! We can pose your question to over 2,000 members and supporters from across Canada. Our stakeholders represent local development practitioners, government policy and program officials, researchers, and private businesses. We are sure someone in our network will have an answer or be able to point you in the direction where you can find more information.
---
Rural Reports and News from Around the Country &nbsp
---
Follow
CRRF

/

FCRR

...
Upcoming Rural Events
October 24-26, 2018
Canmore, Alberta
October 25-27, 2018
St John's, Newfoundland and Labrador
Resetting the Table: Food Secure Canada
November 1-4, 2018
Montreal, Quebec
Ag 4.0.2 Digital Agriculture Conference
November 1, 2018
Meaford, Ontario
Jackson Hole Global Forum Climate Solutions, Coal Communities, and Economic Diversification
November 8-9, 2018
Jackson Hole, WY
Canadian Rural Innovation Summit
November 19-20, 2018
Belleville, Ontario
National Housing Conference
November 21-22, 2018
Ottawa, Ontario
From 'Climate Crisis' to 'A Prosperous and Sustainable Future' - PEI Social Forum
November 21, 2018
PEI
Ignite- FCC Young Farmers Summit
November 21, 2018
Kitchener, Ontario
Grow Canada Conference
November 27, 2018
Ottawa, Ontario
Ignite- FCC Farmers Summit
December 1, 2018
Port Perry, Ontario
Muddling Toward Utopia- PEI Social Forum
December 11, 2018
PEI
Do you know of an upcoming rural or regional development event? Let us know and we will add it to our list of events (

crrf-fcrr

@live.com)
Upcoming Rural Events
October 24-26, 2018
Canmore, Alberta
October 25-27, 2018
St John's, Newfoundland and Labrador
Do you know of an upcoming rural or regional development event? Let us know and we will add it to our list of events (

crrf-fcrr

@live.com)
---
Contribute to the E-Newsletter
Do you have a story about rural or regional development? A new publication, toolkit, or website? CRRF would love to hear about it! We continually look for new ideas and stories to share. Send your ideas to
crrf-fcrr@live.com
.
---
Follow
CRRF

on Social Media

Did you know you can follow

CRRF

on both Facebook and Twitter? Add us today to keep up to date with activities, news, and upcoming events.
---