2017 CRRF Annual General Meeting | 2017 Assemblée générale annuelle de FCRR

Please join us for the Annual General Meeting of the Canadian Rural Revitalization Foundation (CRRF) to be held on Thursday, September 21 from 4:30 pm to 6:00 pm at the Prestige Lakeside, Nelson, British Columbia. Everyone is welcome.
CRRF was founded in 1987 as a non-partisan voluntary network to foster the welfare of rural Canada through collaborative research on policy, development trends and patterns, and rural problems and opportunities. With over six hundred practitioners, researchers, policy advisors, instructors, community members, NGOs, and other network members across Canada, and internationally, CRRF collaborates through annual conferences, workshops, seminars, a great diversity of research, public commentary, publications, and other activities. Further details on CRRF can be found at:
www.crrf.ca
.
Vous êtes invités à assister à l'Assemblée générale annuelle de la Fondation canadienne pour la revitalisation rurale (FCRR) qui se tiendra au Prestige Lakeside à Nelson (Colombie-Britannique) de 1630 à 1800 jeudi le 21 septembre 2017. Bienvenue à tous.
La FCCR a été fondé en 1987 comme un réseau volontaire et indépendant voué au bien-être du Canada rural par des recherches partenariales sur les politiques publiques, sur la compréhension des dynamiques rurales, sur l'identification des problèmes ruraux et des voies de solution. Avec plus de six cents intervenants, chercheurs, fonctionnaires, enseignants, membres des communautés rurales, organisations non-gouvernementales et d'autres réseaux ruraux canadiens et internationaux, la FCRR organise des conférences rurales annuelles, des ateliers, des séminaires et une grande vérité de recherches, d'avis, de publications, etc. Pour plus d'information sur la FCRR, voir :
www.crrf.ca
.

---
New Rural Routes Podcast - Research Ethics in Indigenous Communities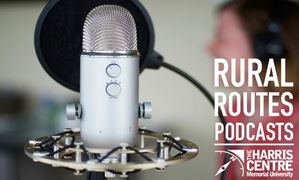 What does it mean to live rurally in the 21st century? Rural Routes Podcasts recently published two new episodes exploring this exact topic. Details of the new episodes are listed below.
---
Call for the CRRF Board of Directors
This is a call for nominations for Members to be elected to the Board of the Canadian Revitalization Foundation/Fondation canadienne pour la revitalisation rurale (CRRF/FCRR). The Board is normally comprised of ten elected board members. There are currently three board positions open for election. To be eligible for election to the Board, nominees must be paid up Members of CRRF/FCRR at the time of the Annual General Meeting (AGM). The term of office is for two (2) years. The board election will take place at the 2017 AGM on September 21 from 4:30 pm - 6:00 pm in Nelson, British Columbia. Nominees for the board do not need to be in attendance to be elected.
---
Call for CRRF Lifetime Member Nominations
In 2013, the CRRF/FCRR board of directors created a Lifetime Membership policy to recognize persons who have demonstrated an outstanding career of contributions to the betterment of rural Canada. The CRRF/FCRR board of directors is currently seeking nominations for Lifetime Members.
Nominees may be a current CRRF/FCRR member, former CRRF/FCRR member, or has been closely associated with advancing the goals, objectives and activities of CRRF/FCRR. The achievements demonstrated by nominees may include, but are not restricted to the following:
long term involvement with rural development in Canada;
exceptional commitment to CRRF/FCRR through service as a board member;
volunteer, or active supporter of CRRF/FCRR and its objectives;
demonstrated achievements and recognition by peers in rural development;
outstanding contribution to the development and/or growth of rural development research, policy, and practice in Canada or internationally.
Nominations need to include a brief description of the contributions of the nominee and be supported by at least two current members in good standing of CRRF/FCRR. Background information on the current CRRF/FCRR lifetime members and their contributions to rural Canada can be found here –
www.crrf.ca/lifetime-members/
. Nominations can be submitted in confidence to Valencia Gaspard (
gaspardv@uoguelph.ca
) no later than
August 31, 2017
.
---
Ask an Expert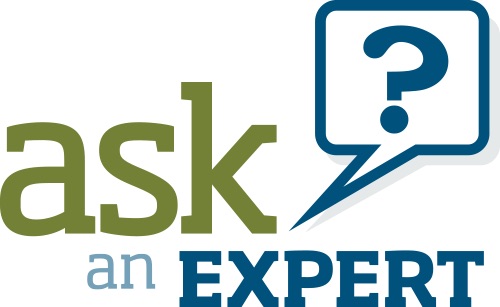 Can't find the answer to a rural specific question? Perhaps it is a question related to best practices or about funding programs? Maybe your question is about finding a connection to another organization that has started a similar initiative to yours. Regardless of the topic, send your questions to the Canadian Rural Revitalization Foundation! We can pose your question to over 2,000 members and supporters from across Canada. Our stakeholders represent local development practitioners, government policy and program officials, researchers, and private businesses. We are sure someone in our network will have an answer or be able to point you in the direction where you can find more information.
---
RPLC Call for Networks

The Rural Policy Learning Commons has just begun its fourth year! Over the past three years, RPLC achieved many things: new connections, new research activities, student engagement and capacity building opportunities, and knowledge shared throughout the world. RPLC is excited to build further on such solid foundations. Over the past year, the RPLC Steering Committee took the opportunity to reflect on the organization, activities, and approaches. To continue the momentum developed in the first three years and expand our ability to make impactful contributions RPLC is revising our structure.
Click here for details on the revised RPLC structure
.
One of the new elements is the opportunity to create new networks. RPLC is currently accepting application for new networks until August 31, 2017. These networks could relate to any comparative rural policy topic.
Click here for all the details about applying
.
RPLC will also be sharing new ways for people to be engaged with the project and its networks and revisions to our website. We are excited about the next four years and what can collectively achieve.
---
New Reports from the Rural Development Institute
T

he
Rural Development Institute
recently released two new reports: Comparative Research and List of Databases. A brief description of each is listed below.
Comparative Research
: Comparative research is used to explain the differences and explain the similarities in quantitative or qualitative analysis. This helps to establish relationships between two or more phenomena and provide valid reasons. Comparisons are now carried out on various levels being regional, national or wider geographical boundaries based on specific subject or area of interest. This report seeks to provide an overview of the methods of comparative research, institutions doing comparative research, comparative research papers (including those with rural focus) and journals with comparative research focus. This will serve as a fundamental resource to enlighten students and other users with interest in undertaking comparative studies.
This report is available online by clicking here
.
List of Databases
: This report is a directory of data bases assembled to help researchers, policy analysts, practitioners, businesses, and community members to make comparisons. Comparisons of one situation with another can help bench mark a situation and enhance knowledge and inform public policies. Comparisons are conducted across political, social, cultural, historical, and environmental regimes, and it is here where the differences in the data and results are nuanced and insights gained.
The databases cover such topics as health, environment, quality of life, economics, resilience and others which can be used in comparative analysis. This report mainly covers comparisons in countries in North America and Europe, OECD countries and other parts of the world.
This report is available online by clicking here
.
---
Post Doctoral Fellowship Opportunity with the Community Development Institute

Working under the supervision of Dr. Greg Halseth (Canada Research Chair in Rural and Small Town Studies) this Post-Doctoral research opportunity will contribute to and help develop the
Community Development Institute's
(CDI) research programming in the areas of community and economic transformation. Placement of this opportunity in Fort St. John, BC builds upon the CDIs working relationship with the city and provides an exciting location, community, and region for this research.
CDI provides programs and services in four broad areas. These include community transformation and renewal, education for community and economic development, research, and policy dialogues and advice. With a number of new projects underway, the CDI wishes to strengthen and expand its research capacity through the appointment of a post-doctoral researcher.
---
Training Opportunity: Strategic Doing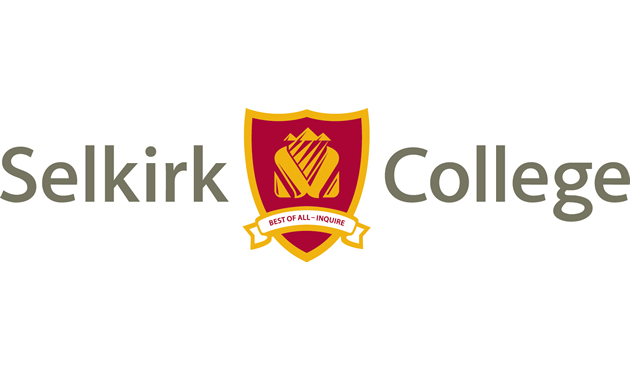 Selkirk College
is inviting rural leaders from across the country to join a professional development and training opportunity. Purdue Agile Strategy Lab will provide Strategic Doing 301, a 2.5 day training in the deep skills, tools and frameworks of agile strategy and collaboration. Called Strategic Doing, this discipline teaches participants how to design and guide complex collaborations following simple rules. To learn more about Strategic Doing visit
strategicdoing.net
. This training that has inspired hundreds of collaborative initiatives and is relevant to: companies, universities, non-profits, cluster organizations, innovation districts, health care networks, economic development, and local government.
The training will take place from September 25-27, 2017 at the Applied Research and Innovation Centre of Selkirk College in Castlegar, British Columbia. To register for this training opportunity, visit
www.selkirk.ca/sd301
. The deadline for registration is July 31, 2017. For more information on this opportunity visit:
http://selkirk.ca/event/strategic-doing-301
.
---
Recent Rural Newsletters
Check out recent newsletters from organizations across the country.
---
Call for Papers, Presentations, and Funding
---
Rural Reports and News from Around the Country
---
Follow CRRF/FCRR ...
Upcoming Rural Events
July 24-27, 2017
Kraków, Poland
August 12-15, 2017
Montréal, Québec
August 23-25, 2017
Victoria, British Columbia
August 30 - September 1, 2017
Dundee, Scotland
September 6-7, 2017
Rome, Italy
September 9 - 11, 2017
Niagara Falls, Ontario
September 10-23, 2017
Cluj-Napoca, Romania
September 13-16, 2017
Bø, Norway
September 13-15, 2017
Calgary, Alberta
September 19-23, 2017
Walton, Ontario
September 20-24, 2017
Nelson, British Columbia
September 21, 2017
Nelson, British Columbia
September 29 - October 1, 2017
Olds, Alberta
---
Contribute to the E-Newsletter
Do you have a story about rural or regional development? A new publication, toolkit, or website? CRRF would love to hear about it! We continually look for new ideas and stories to share. Send your ideas to
crrf-fcrr@live.com
.
---
Follow CRRF on Social Media
Did you know you can follow CRRF on both Facebook and Twitter? Add us today to keep up to date with activities, news, and upcoming events.
---