2017 CRRF Conference - Call for Submissions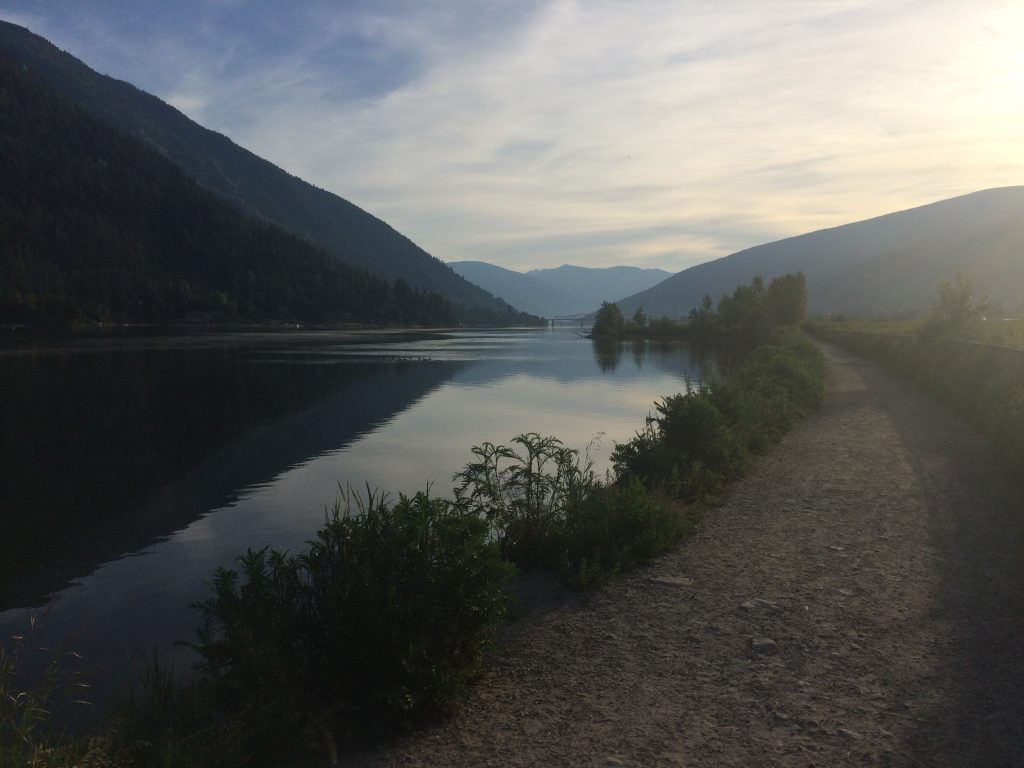 The 2017 CRRF Conference,
Different by Design – Exploring Innovation for Rural Prosperity
, explores the unique potential and many possibilities that exist in rural places. The conference will take place in Nelson, British Columbia from September 20-23, 2017. CRRF is excited to partner with Selkirk College to host the conference.
The conference organizers are inviting applications for presentations, panels, and capacity building sessions from all rural practitioners, policy makers, researchers, and citizens. Ideas should address one or more of the 4 conference themes. Abstracts (a description of your idea) should be no more than 250 words and can be submitted by filling in the form
http://kootenays2017.crrf.ca/?page_id=46
. The first deadline for submission is March 10, 2017.

---
Opportunity to Profile New and Emerging Researchers
The February 2017 edition of the CRRF e-newsletter is set to profile the rural and regional development initiatives led by students, new researchers, and community organizations from across the country. If you are engaged in a practicum, working with rural stakeholders, and/or thesis we want to share your project!
We welcome submissions from students on their projects and/or research. Just started or nearly finished projects are both welcomed. The submissions should be between 100-150 words in length and can include hyperlinks where additional information can be posted. The deadline for submissions is
February 5
. Submissions or questions can be emailed to
crrf-fcrr@live.com
.
---
Nursing Students at Selkirk College Contribute to Design of a Future Women's Centre in Castlegar, BC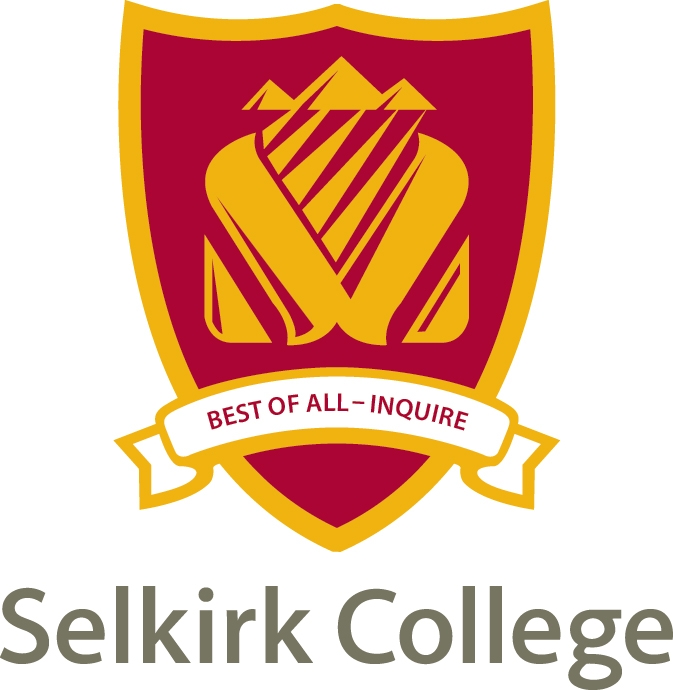 Each year, the University of Victoria at Selkirk College nursing students participate in a leadership project, often involving research working with a community partner. Cassie Jenkins and Kasane Magee recently completed their project aimed at helping the
Castlegar and District Community Services Society
(CDCSS) design a women's centre. Supported by the
Rural Development Institute at Selkirk College
, Jenkins and Magee conducted a series of local focus groups to ascertain what services women in the community wanted to see in a women's center.
Through this initiative, the students discovered a number of services desired by local women. These included advocacy to support women's interactions with the legal, governmental, and health care sectors, childcare, transportation to facilitate their involvement in the women's center, and the development of a feminist library. The women participating in this research expressed hope for the opportunity to teach and learn from other women, including building skills such as canning, sewing, painting, and using computers. Interviewees also expressed an interest in program delivery such as yoga, glamour activities, counselling, field trips, and workshops on topics such as parenting, dependent living, eating on a budget, mental health, and relationships. This research also uncovered multiple barriers to participation in a women's center, including mental health challenges, poor self-esteem, and poverty.
---
Rural Calendar of Events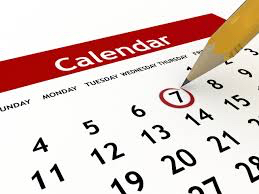 Keeping your finger on all the rural events taking place can be time consuming. The Canadian Rural Revitalization Foundation's website is simplifying the process!
The CRRF website contains an inventory of upcoming rural events, conferences, workshops, and webinars. The inventory contains rural events from all corners of Canada and internationally. The events cover a diversity of issues relevant to rural communities, such as entrepreneurship, sustainability, economic development, and public policy. The calendar of events welcomes additional submissions. There is no charge to post your upcoming rural event to the online calendar of events.
Simply submit the details of your rural event here
.
---
New Publication - Farm Workers in Western Canada: Injustices and Activism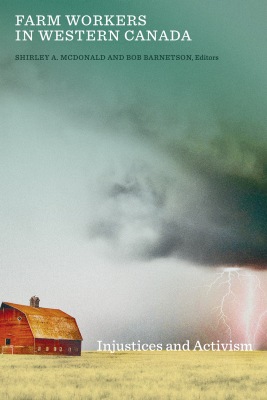 Bill 6, the government of Alberta's contentious farm workers' safety legislation, sparked public debate as no other legislation has done in recent years. The Enhanced Protection for Farm and Ranch Workers Act provides a right to work safely and a compensation system for those killed or injured at work, similar to other provinces.
In nine essays, contributors to Farm Workers in Western Canada place this legislation in context. They look at the origins, work conditions, and precarious lives of farm workers in terms of larger historical forces such as colonialism, land rights, and racism. They also examine how the rights and privileges of farm workers, including seasonal and temporary foreign workers, conflict with those of their employers, and reveal the barriers many face by being excluded from most statutory employment laws, sometimes in violation of the Canadian Charter of Rights and Freedoms.
---
Active Citizens Social Enterprise Opportunity for Youth
The United Nations Association in Canada (UNA-Canada) and the British Council Canada are pleased to share with you the launch of
Active Citizens Social Enterprise
(ACSE). ACSE is a social leadership training programme that provides opportunity to young Canadians from diverse backgrounds, between 18-35 years of age, to learn about and experiment with social innovation through intercultural dialogue and community-led social development. Recruited youth will gain skills to tackle local challenges that align with the established Sustainable Development Goals (SDGs) targets.
The programme will train 150 Canadian youth and local trainers in six cities across Canada on the ACSE toolkit, developed by the British Council and implemented in more than 10 countries. This workshop and toolkit enables participating youth to develop their leadership skills as social entrepreneurs to assist them in effectively addressing their identified community challenge.
To apply, interested candidates are encouraged to complete the
application form
. Applications will be reviewed on a rolling basis until end of February 2017.
---
Rural Development Institute study shows need for action on broadband in Manitoba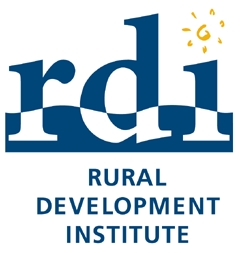 There's a cloud on the horizon, and a new report from the Rural Development Institute (RDI) at Brandon University (BU) points to a need for rural Manitobans to tap in.
RDI is studying the use of broadband in rural areas in Southern and Central Manitoba. The researchers have found that particularly in sparsely populated areas, both access and use are issues that must be addressed together to keep up with worldwide trends.
In the report "State of Rural Information and Communications Technologies in Manitoba" RDI lists several potential benefits of broadband investment, including attracting and retaining population in rural communities, improving business and economic development capacities, providing educational opportunities and increasing health system benefits.
The study has provided a number of recommendations to increase access and use of broadband. Strategies to improve access include incentives for Internet service providers, communities and small-to-medium sized businesses to invest in broadband infrastructure to make the technology more widely available and affordable. Broadband use could be enhanced by establishing and enacting plans at the provincial and community levels, supporting digital literacy and ensuring that all levels of government are developing local content to help those in rural regions use digital tools. Monitoring those strategies and conducting research to fill in knowledge gaps are also critical.
From RDI News
---
Recent Rural Newsletters
Check out recent newsletters from organizations across the country.
---
Call for Papers/Presentations
Over the past month, CRRF has received the following calls for papers, presentations, and panels. For further information on each call, please follow the hyperlinks below.
---
Rural Reports and News from Around the Country
---
Follow CRRF/FCRR ...
Upcoming Rural Events
29-31 January 2017
Toronto, Ontario
7-9 February 2017
Toronto, Ontario
7 February 2017 at 10:00 am CST
RPLC Webinar
14 February 2017 at 2:00 pm EST
CEDEC Webinar
24-26 February 2017
Halifax, Nova Scotia
February 26 - March 1, 2017
Toronto, Ontario
6-7 March 2017
Calgary, Alberta
9-10 March 2017
Puebla, Mexico
13-24 March 2017
New York City, USA
16-18 March 2017
Montréal, Québec
24-26 April 2017
Winnipeg, Manitoba
1-5 May 2017
Vancouver, British Columbia
10-12 May 2017
Winnipeg, Manitoba
11-12 May 2017
Toronto, Ontario
May 30 - June 2, 2017
Toronto, Ontario
---
Contribute to the E-Newsletter
Do you have a story about rural or regional development? A new publication, toolkit, or website? CRRF would love to hear about it! We continually look for new ideas and stories to share. Send your ideas to
crrf-fcrr@live.com
.
---
Follow CRRF on Social Media
Did you know you can follow CRRF on both Facebook and Twitter? Add us today to keep up to date with activities, news, and upcoming events.
---