Call for CRRF Lifetime Members

In 2013, the CRRF/FCRR board of directors created a Lifetime Membership policy to recognize persons who have demonstrated an outstanding career of contributions to the betterment of rural Canada. The CRRF/FCRR board of directors is currently seeking nominations for Lifetime Members.
Nominees may be a current CRRF/FCRR member, former CRRF/FCRR member, or has been closely associated with advancing the goals, objectives and activities of CRRF/FCRR. The achievements demonstrated by nominees may include, but are not restricted to the following:
long term involvement with rural development in Canada;
exceptional commitment to CRRF/FCRR through service as a board member;
volunteer, or active supporter of CRRF/FCRR and its objectives;
demonstrated achievements and recognition by peers in rural development;
outstanding contribution to the development and/or growth of rural development research, policy, and practice in Canada or internationally.
Nominations need to include a brief description of the contributions of the nominee and be supported by at least two current members in good standing of CRRF/FCRR. Background information on the current CRRF/FCRR lifetime members and their contributions to rural Canada can be found here –
www.crrf.ca/lifetime-members/
. Nominations can be submitted in confidence to Valencia Gaspard (
gaspardv@uoguelph.ca
) no later than
August 31, 2018
.

---
Health and Shared Prosperity
Join CRRF, the Saskatchewan Economic Development Alliance, and the University of Saskatchewan for the Health and Shared Prosperity conference in Saskatoon from October 10-12, 2018. The conference will mark the 30th anniversary of CRRF.
---
New Report: Rural Challenges, National Opportunities
The opening line to the Federation of Canadian Municipalities report reads, "Rural communities are essential to Canada's prosperity and to the Canadian experience". FCM recently released their new titled "Rural Challenges, National Opportunities - Shaping the Future of Rural Canada". The report details the important contribution rural municipalities make and outlines the unique challenges they face. The report also contains a series of recommendations encouraging the federal government to tackle these challenges head-on and raise Canadians' quality of life nationwide.
---
Update from the Board - Reflections on FCM Panel on Rural Innovation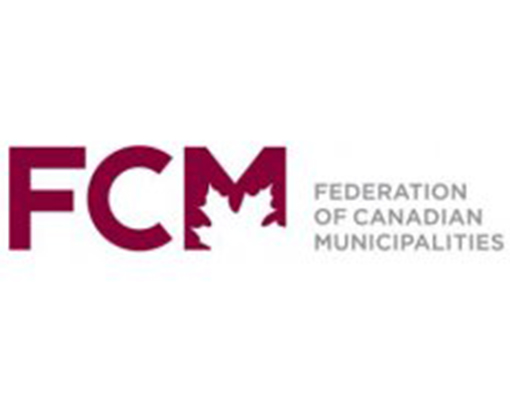 On June 2 the Federation of Canadian Municipalities hosted a rural focused plenary session discussing new tools for rural innovation. Five panelists from across the country with different expertise came together to discuss ideas, innovations, and strategies for meeting the needs of rural Canadians. I was one of the panelists, alongside Leon de Vreede, Sustainability Planner, Town of Bridgewater, NS; Dr. Guillaume Charbonneau, CCFP, FCFP, President, The College of Family Physicians of Canada; Darice Carlson, CAO, Town of Hanley, SK; and Vicki Blanchard, Economic Development Manager, Municipality of Sioux Lookout, ON.
One of the questions I was asked was how to better foster partnerships between communities and academia in order to build solutions. I told the story of my relationship with a particular municipal staff member during my PhD research. This person initially was quite negative about my project and was not particularly interested in participating. I believe the exact words used were that he didn't have time for "airy fairy planning questions from an ivory tower researcher in Vancouver". However, I persisted and the more we talked the more we realized how much we have in common. Despite our different backgrounds and approaches we were on the same page when it came to talking about water systems. From that relationship grew a new, successful project and an ongoing professional relationship. I shared this story to highlight the importance of seeing beyond our differences and building relationships. What struck me was how each panelist was able to identify with this, and share their own story that connected to building relationships and the importance these relationships play in their success. As the day went on I heard more stories over coffee and lunch of other amazing partnerships and collaborations resulting in amazing initiatives across Canada. I did not hear a single story where anyone regretted taking the time to build relationships and work with others. No one ever claimed it was easy, but everyone felt it was worth it.
Sarah-Patricia Breen is from British Columbia and
is the President of the CRRF Board of Directors
Each month, the CRRF Board of Directors will provide updates on the Foundation's activities and opportunities throughout the newsletter. Stay tuned for future updates from the CRRF board!
---
People who live in Small Towns and Rural Areas are Happier than Everyone Else
Heaven is wide open spaces — at least, it is for most people, according to a massive new data set of happiness in Canada. A team of happiness researchers at the Vancouver School of Economics and McGill University recently published a working paper on the geography of well-being in Canada. They compiled 400,000 responses to a pair of national Canadian surveys, allowing them to parse out distinctions in well-being at the level of more than 1,200 communities representing the country's entire geography.
---
Rural Websites? Send Your Organization's Website for Inclusion on CRRF's Website
The CRRF website contains a list of rural organizations, research centres, government departments, and other organizations interested in rural issues. The list can be found at
www.crrf.ca/links
. We are in the process of updating the list and want to make sure your organization is not inadvertently left off! Please send an email to
crrf-fcrr@live.com
with your website hyperlink.
---
Check out Recent
RPLC

Webinars on YouTube
Did you miss a recent webinar hosted by the Rural Policy Learning Commons? If so, do not fret! Recordings of recent webinars can be found on Rural Policy Learning Commons' YouTube channel. Recent webinars include:
---
Check out New Articles in the Journal of Rural and Community Development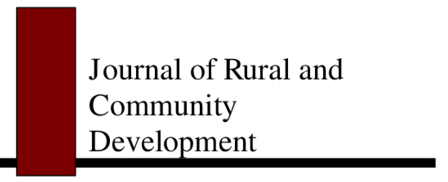 The
Journal of Rural and Community Development
has recently published a new issue! The current issue of the journal contains stories on rural transportation infrastructure, tourism development, rural drinking water, wind energy and biosolid processing.
---
Ask an Expert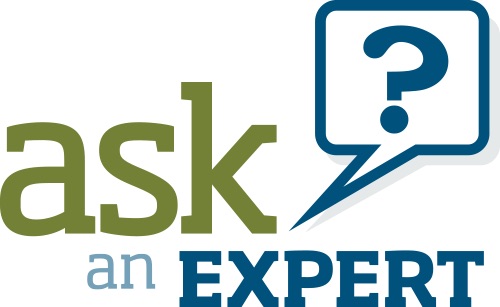 Can't find the answer to a rural specific question? Perhaps it is a question related to best practices or about funding programs? Maybe your question is about finding a connection to another organization that has started a similar initiative to yours. Regardless of the topic, send your questions to the Canadian Rural Revitalization Foundation! We can pose your question to over 2,000 members and supporters from across Canada. Our stakeholders represent local development practitioners, government policy and program officials, researchers, and private businesses. We are sure someone in our network will have an answer or be able to point you in the direction where you can find more information.
---
Rural Reports and News from Around the Country
---
Follow
CRRF

/

FCRR

...
Upcoming Rural Events
June 16-21, 2018
Vancouver, British Columbia
June 22-28, 2018
Whitehorse, Yukon
June 24 - July 7, 2018
Tuskegee, Alabama, USA
June 25-25, 2018
Manhattan, Kansas
July 15-21, 2018
Toronto, Ontario
Do you know of an upcoming rural or regional development event? Let us know and we will add it to our list of events (

crrf-fcrr

@live.com)
---
Contribute to the E-Newsletter
Do you have a story about rural or regional development? A new publication, toolkit, or website? CRRF would love to hear about it! We continually look for new ideas and stories to share. Send your ideas to
crrf-fcrr@live.com
.
---
Follow
CRRF

on Social Media

Did you know you can follow

CRRF

on both Facebook and Twitter? Add us today to keep up to date with activities, news, and upcoming events.
---