New CRRF Lifetime Member - Robert C. Annis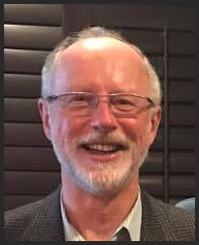 CRRF is pleased to announce our newest Lifetime Membership was awarded to Robert (Bob) Annis at the Different By Design conference in Nelson. Over the past four decades, Bob Annis has profoundly impacted the landscape of rural development in Canada and abroad. He has championed multi-year research initiatives, facilitated local entrepreneurship and economic development initiatives, advanced rural public policy, and mentored a generation of new rural researchers, policy makers, and community practitioners.
In his role as the Director of the Rural Development Institute at Brandon University (1999-2009) Bob worked in partnership with rural and northern communities to advance our collective understanding of community-based development strategies, multi-community collaboration, government-community partnerships, local economic development, and rural quality of life. In partnership with CRRF, Bob hosted the Think Tank on Rural Immigration. This seminal event served as a catalyst for over a decade of research on immigration in small places across Canada.
Bob's commitment to rural Canada is evident through his leadership roles with Community Futures program (past chair of Community Futures Westman, Community Futures Partners of Manitoba, Pan-West Community Futures Network, and current chair of Community Futures British Columbia), Metropolis, Canadian Community Economic Development Network, International Comparative Rural Policy Studies Consortium, and CRRF/FCRR (board member and past president). Bob's outstanding contributions have enhanced the betterment of rural Canada and the Canadian Rural Revitalization Foundation.
Bob joins nine existing lifetime members. Information on CRRF's lifetime members and their contributions can be found at
www.crrf.ca/lifetime-members/
.

---
2017-2018 CRRF Board of Directors
During the Different by Design conference, CRRF held its Annual General Meeting. Documentation from the meeting, including agenda, past minutes, and audited financial statements, can be found online:
www.crrf.ca/agm/
. The meeting reviewed the achievements of the Foundation over the past year, discussed our financial audit, reviewed proposed bylaw revisions, and elected new board members.
The Foundation's membership elected a new executive committee and new board members. Elected to the 2017-2018 executive was Sarah-Patricia Breen as President, Ruth Mealy as Treasurer, and Valencia Gaspard as Secretary. Four board members were elected to three-year terms: Philip Ferraro (Prince Edward Island), Bojan Fürst (Newfoundland and Labrador), Heather Mair (Ontario), and Craig Pollett (Newfoundland and Labrador). They will be joined by Sarah-Patricia Breen (British Columbia), Laurie Brinklow (Prince Edward Island), Valencia Gaspard (Ontario), Carol Kenny (Ontario), Ruth Mealy (Manitoba), Angela Pollak (Ontario), and Al Lauzon (Past President). The Foundation wishes to thank outgoing board member Sarah Minnes for her contributions!
---
2016-2017 CRRF Annual Report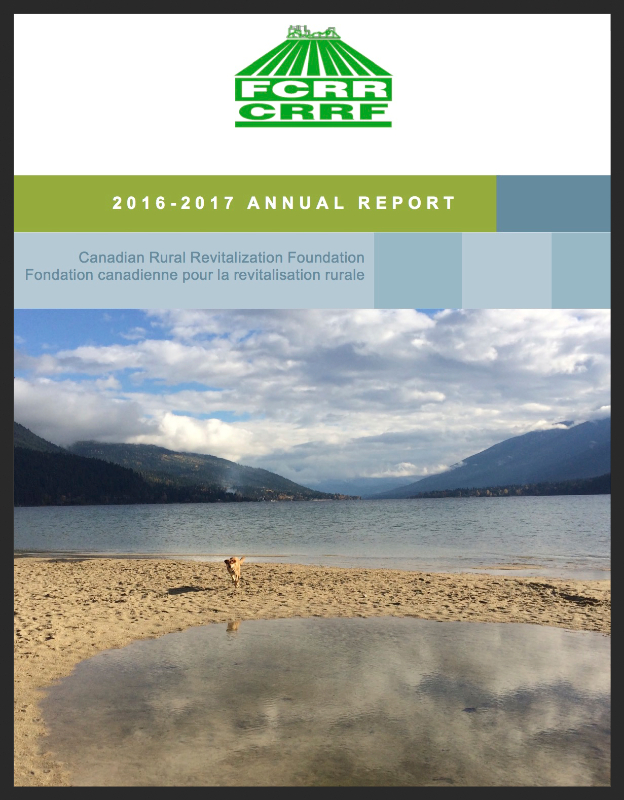 Over past twelve months, the Canadian Rural Revitalization Foundation has been active in contributing to rural research, sharing knowledge among stakeholders, and strengthening our strategic directions and policies. The
2016-2017 Annual Report
highlights the many achievements of the Foundation since the 2016 Annual General Meeting.
Read the 2016-2017 CRRF/FCRR Annual Report here
.
---
CRRF 2017's New Researcher Forum a Great Success!
New researchers from across the country (and beyond) were well represented at this year's 2017 Canadian Rural Revitalization Foundation conference. As with previous CRRF conferences, there was a special session dedicated to new researchers. In the past this session has always been held as an early morning breakfast meeting. This year the conference organizing committee decided to spice things up and offer the session on the first day of the conference, at 4pm. Pizza was also provided to add to the relaxed and fun atmosphere of the event. The forum was attended by 30 students and new researchers, and a wide variety of research-related questions were asked and discussed. The forum was hosted in collaboration with the Rural Development Institute, Brandon University, the Canadian Regional Development Project, and the Canadian Rural Revitalization Foundation. This year the forum had a focus on publishing. Dr. Kelly Vodden and Dr. Bill Ashton did an amazing job sharing their wisdom on publishing. Many other topics were discussed during an informal round table with students regarding issues or questions they had concerning their research. Topics discussed included: ethical community-based research; future career planning; and ways in which to mobilize your research to make an impact. Students were thoroughly engaged, and the discussions started at the forum continued on between students, faculty and other experts throughout the entire conference. Many thanks to Dr. Kelly Vodden and Dr. Bill Ashton for organizing and facilitating this worthwhile event!
Sarah Minnes,
Memorial University
---
2018 CRRF Conference Heading to Saskatoon!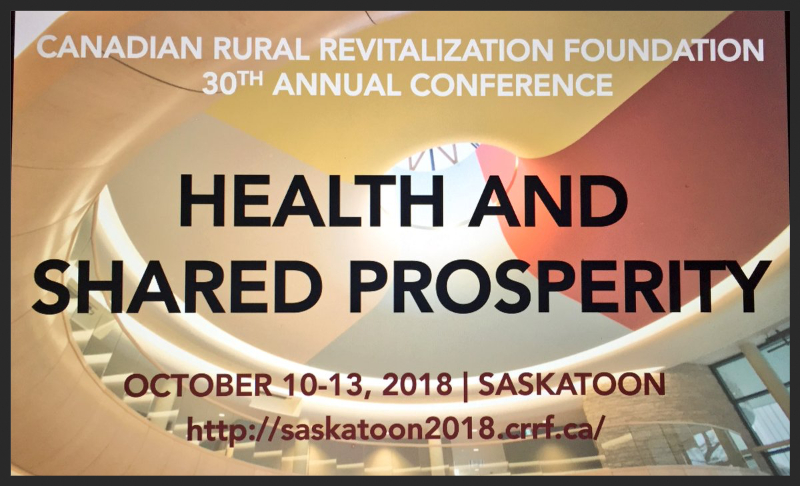 During the Different by Design conference it was announced that the 2018 CRRF conference will be held in Saskatoon, Saskatchewan, from October 10 to 13, 2018. The conference theme is Health and Shared Prosperity. The 2018 conference is co-hosted by the University of Saskatchewan, Saskatchewan Economic Development Association, Saskatchewan First Nations Economic Development Network, Cooperatives First, and CRRF. Check out the conference website for more updates:
www.sasaktoon2018.crrf.ca
.
---
Upcoming Webinar: From Black Ho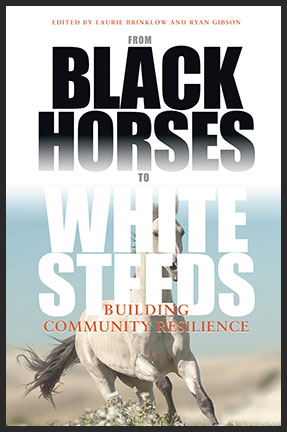 The recent book
From Black Horses to White Steeds: Building Community Resilience
celebrates and critiques the dynamics of innovation, governance, and culture in place. This webinar will explore case studies from the book that focuses on the strengths of local initiatives, the impacts of collective power, and re-envisioning of local assets. Join this webinar to learn more about how communities are building community resilience.
The free webinar takes place on November 2, 2017 at 10:00 am Central Time. Join Laurie Brinklow, Ryan Gibson and contributors to the book for the upcoming webinar by clicking here:
http://ow.ly/ygFe30fDwDF
.
---
New Report: State of the Basin Report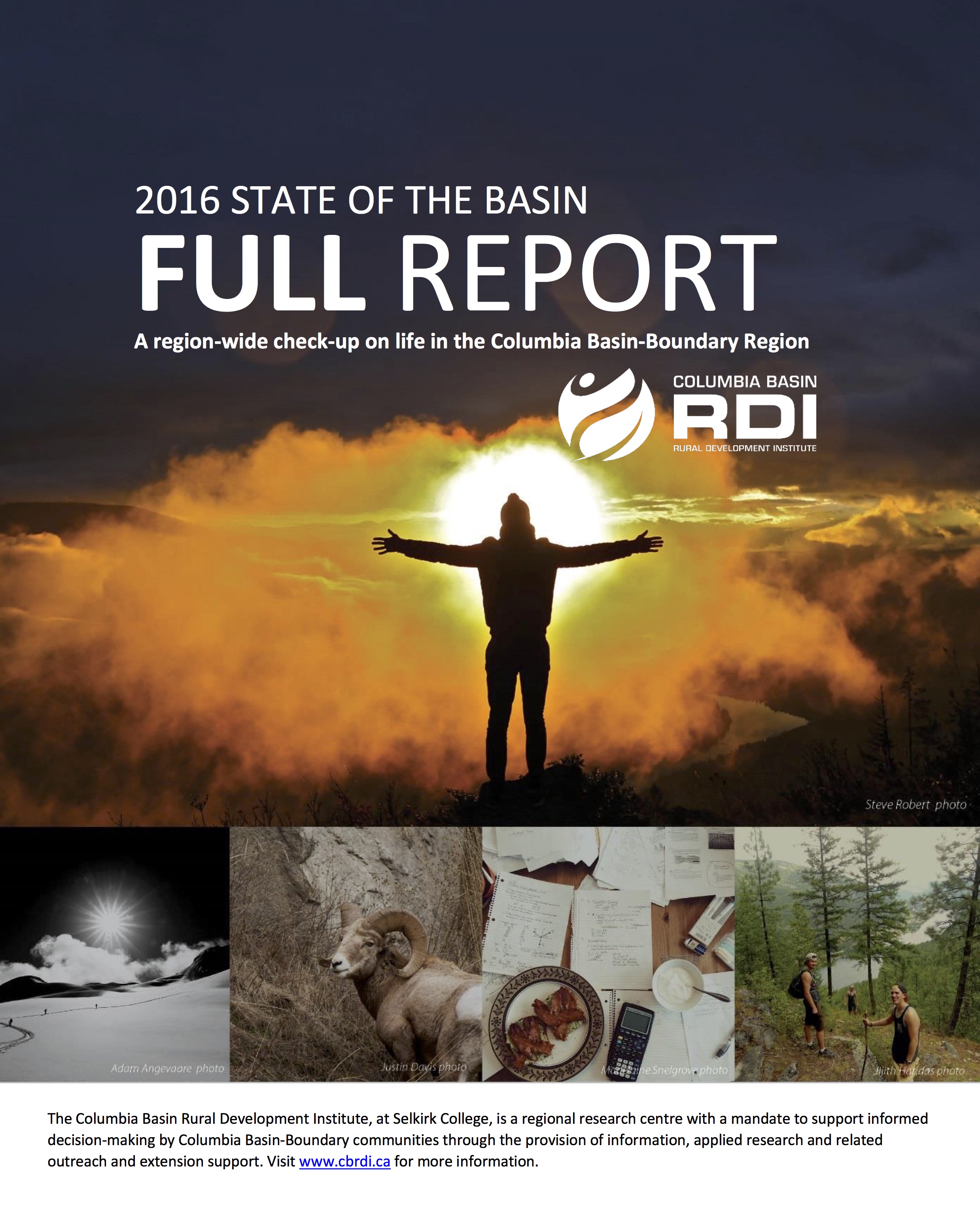 The
Columbia Basin Rural Development Institute
recently released the State of the Basin Full Report. The State of the Basin initiative monitors indicators of economic, social, cultural, and environmental well-being in the Columbia Basin-Boundary region.
---
Job Opportunities
---
New Rural Routes Podcast - Research Ethics in Indigenous Communities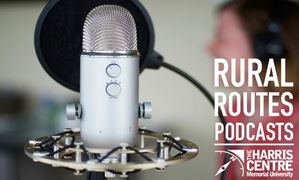 What does it mean to live rurally in the 21st century? Rural Routes Podcasts recently published two new episodes exploring this exact topic. Details of the new episodes are listed below.
---
Ask an Expert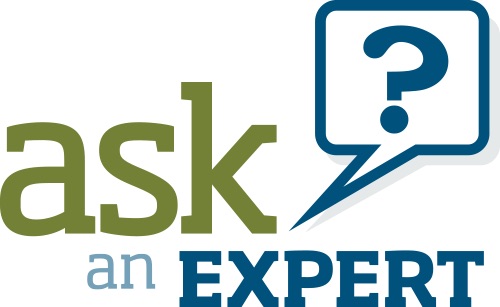 Can't find the answer to a rural specific question? Perhaps it is a question related to best practices or about funding programs? Maybe your question is about finding a connection to another organization that has started a similar initiative to yours. Regardless of the topic, send your questions to the Canadian Rural Revitalization Foundation! We can pose your question to over 2,000 members and supporters from across Canada. Our stakeholders represent local development practitioners, government policy and program officials, researchers, and private businesses. We are sure someone in our network will have an answer or be able to point you in the direction where you can find more information.
---
Recent Rural Newsletters
Check out recent newsletters from organizations across the country.

---
Call for Papers, Presentations, and Funding
---
Rural Reports and News from Around the Country
---
Follow CRRF/FCRR ...
Upcoming Rural Events
October 30-31, 2017
Niagara Falls, Ontario
November 2-3, 2017
Newcastle-upon-Tyne, UK
November 6-8, 2017
Montréal, Quebec
November 16-17, 201
Toronto, Ontario
November 21-23, 2017
Ottawa, Ontario
November 21-22, 2017
Calgary, Alberta
November 25, 2017
Embro, Ontario
November 27-28, 2017
Gatineau, Québec
November 29 - December 1, 2017
Montréal, Québec
November 30 - December 1, 2017
Alymer, Québec
Do you know of an upcoming rural or regional development event? Let us know and we will add it to our list of events (crrf-fcrr@live.com)
---
Contribute to the E-Newsletter
Do you have a story about rural or regional development? A new publication, toolkit, or website? CRRF would love to hear about it! We continually look for new ideas and stories to share. Send your ideas to
crrf-fcrr@live.com
.
---
Follow CRRF on Social Media
Did you know you can follow CRRF on both Facebook and Twitter? Add us today to keep up to date with activities, news, and upcoming events.
---