Different by Design: Exploring Innovation for Rural Prosperity

The
Different by Design – Exploring Innovation for Rural Prosperity
conference explores the unique potential and many possibilities that exist in rural places. The 2017 Canadian Rural Revitalization Foundation conference will be co-hosted with Applied Research and Innovation Centre, Selkirk College. The conference will take place in Nelson, British Columbia from September 20-24, 2017. For more information about the Different by Design conference check out
www.kootenays2017.crrf.ca
.
The Different by Design conference has four themes:
Workforces of tomorrow: The economies of tomorrow are unlikely to look like the economies that settled and built rural regions. This raises questions like what job opportunities do we expect in the coming years? How are we addressing changing training, capacity building, and recruitment needs? How do we identify and build necessary skills? We are looking for your innovative approaches to addressing workforce challenges today, as well as what you are doing to prepare for tomorrow.
Our changing environment: We know our environments are changing. These changes range from habitat loss to ecosystem degradation to a changing climate. What are we doing to slow, stop, or reverse these changes? How are we adapting to changing conditions? We want to hear about your approaches or solutions and what you have learned.
Creating connections: In an era of complex problems and limited resources our most valuable assets can be relationships, partnerships, and collaborations with others. We are looking for examples of collaborative initiatives between organizations – including between municipalities, with different levels of government, public-private partnerships, working with First Nations, and more.
Communities of opportunity: Development is often synonymous with traditional industry or business, but any rural resident knows the creativity and innovation that goes into making a living in rural places. Development opportunities relating to food, energy, recreation, tourism, arts, culture, and much more can be found across rural places. We are looking for the ideas you have tried or would like to try and what you have learned.
Accredited professional development sessions will be offered – more information to come!
Call for Presentations, Stories, and Panel Abstracts
The Different by Design – Exploring Innovation for Rural Prosperity Conference invites stories, presentations, panels, and capacity building sessions from rural practitioners, policy makers, researchers, and citizens. Ideas should address one or more of the 4 conference themes and should include opportunities for knowledge mobilization and transfer to other places. Abstracts (a description of your idea) should be no more than 250 words and can be submitted by filling in the form http://kootenays2017.crrf.ca/?page_id=46. The first deadline for submission is March 10, 2017.

---
Opportunity to Profile New and Emerging Researchers
The February 2017 edition of the CRRF e-newsletter is set to profile the rural and regional development initiatives led by students, new researchers, and community organizations from across the country. If you are engaged in a practicum, working with rural stakeholders, and/or thesis we want to share your project!
We welcome submissions from students on their projects and/or research. Just started or nearly finished projects are both welcomed. The submissions should be between 100-150 words in length and can include hyperlinks where additional information can be posted. The deadline for submissions is January 27. Submissions or questions can be emailed to
crrf-fcrr@live.com
.
---
Call for Volunteers - 2017 Conference Advisory Committee
Calling all CRRF Members! The 2017 conference organizing committee is looking for volunteers to serve on the following conference planning committees: finance, program, local arrangements, communications, professional development. We are also looking for general volunteers to help out at the conference. If you are interested in volunteering, please send an email indicating what you are interested in to Sarah Breen at s
breen@selkirk.ca
.
---
Rural Routes Podcasts - Climate Change and Housing in the North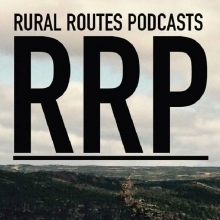 In episode 12, Ryan Gibson comes back on Rural Routes to tell us how a group of Alaskan researchers is trying to solve housing issues in rural and remote regions of America's most northern states. Researchers with the
Cold Climate Housing Research Centre
discuss their connections to Canada and we learn about honey buckets. And they are definitely not what their name would imply .
---
Imagining A Way Forward for Newfoundland and Labrador's Great Northern Peninsula Region
The "Our Way Forward: Sharing Knowledge and Building Capacity for Regional Development Conference" was November 15-18, 2016. Organized by the Town of St. Anthony, Grenfell Campus, Memorial University and other partners the goal was to discuss findings of recent research, including the
Canadian Regional Development: A Critical Review of Theory, Practice and Potentials project
, but also to help shift the prevailing dialogue from challenges to opportunities in the Great Northern Peninsula region. The conference provided a timely platform for discussion and a space for action after the Harris Centre Population Project's 2016 report projected that the region's population could decline by over 40% by 2036. This led to media reports on the region's seemingly inevitable decline. Presenters and participants began to question the 'Great Northern Decline' story line, however, and to imagine alternative pathways. The event featured speakers that were both local and from across Canada. Key themes included: regional governance; fisheries and shipping/port infrastructure; tourism; entrepreneurship and innovation; and food security. The conference also included a number of youth engagement events, including a coding workshop; a business canvas workshop; and students participating in a panel focusing on the question "Why stay in St. Anthony?" The event was broadcast on radio and online. A total of 97 individuals attended presentations on site and 60 students participated in related activities. Hundreds more listened in via St. Anthony Live! at 102.5FM or over the internet. For a copy of the conference report and presentations
click here
.
---
University of Guelph Creates Innovative Position in Regional Economic Development
During the Building Vibrant Rural Futures Conference, the University of Guelph announced an innovative partnership with
Libro Credit Union
and two donor families to create the Libro Professorship in Regional Economic Development. The new professorship is focused on building economic development and innovation across the region, through world-class research, teaching, outreach and collaboration. Libro Credit Union, the Roberts Family, the Kosler Family, and the Univeristy of Guelph announced that Ryan Gibson accepted the new professorship during the conference.
"We are absolutely thrilled to partner with the University of Guelph and are very excited to have Ryan as part of the Libro family," said Stephen Bolton, Libro Credit Union President, CEO and Head Coach. "Libro exists to grow prosperity in southwestern Ontario by transforming banking, and the professorship will help us to discover the opportunities for future economic development. It's a tremendous chance to leverage the strengths of this region and enhance the place more than two million of us call home."
---
New Book - International Migration: The well-being of migrants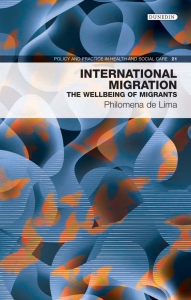 Migration is a widely debated issue. Events in Africa and the Arab world have led to migration to the European Union on an unprecedented scale and pushed the subject to the top of the political agenda. Globalization, demographic trends and changing geopolitics provide a backdrop to the current discourses and policies on migration. Humanitarian impulses conflict with public concerns and discourses about the 'welfare burden' of migrants on host societies. The book provides a contemporary understanding of migrants and migration processes and trends with a particular focus on the well-being of migrants.
The book, edited by Philomena de Lima (University of Highlands and Islands), aims to provide an informative overview of international migration issues /debates to social science students, policy-makers and those wrestling on a practical level with the implications of migration. Further information on this book can be found
here
.
---
Sustainable Agriculture and Prince Edward Island's Food System: A Public Symposium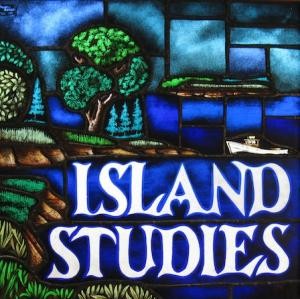 The main speaker was distinguished author and public policy specialist Dr. Mark Lapping, long associated with the Edmund S. Muskie School of Public Service at the University of Southern Maine. Throughout his career, he has maintained a strong interest in land issues in Prince Edward Island, and has published several papers and studies on the topic. Responding to Dr. Lapping's talk was a panel comprised of two Island farmers and a researcher in public health nutrition: Barry Cudmore (Brackley Beach), Mark and Sally Bernard (Barnyard Organics), and Colleen Walton (Associate Professor in Applied Human Sciences at UPEI).
The symposium was videotaped, and a link can be found here:
---
Call for Proposals - 2017 North Atlantic Forum
The 2017 North Atlantic Forum will be held in Bø, Norway from September 13-16, 2017. The 2017 conference theme is "Traditions and Transformations in the Sustainability of Rural Communities". This theme speaks to both the history and future of rural communities. The waterfalls, fjords and lakes of Telemark became the heart of industrialization with the harnessing of hydropower. A canal cut into the heart of the region to serve the growing industries in Notodden and Rjukan. The steep slopes and high mountains that cradled the romantic notion of Norwegian national culture were transformed from pastoral idyll to an industrial landscape. Now these industrial landscapes have been designated UNESCO world heritage. This heralds yet another transformation of economy in times that call for ecological, social and cultural sustainability.
The theme of the conference is to promote sustainability in rural communities that are struggling under the forces of globalization. By sustainability, we mean the interplay between society, culture, economy and ecology. We wish to address the complexity of multi-level, multi-interest, multifaceted choices and challenges involved in how traditions and transformations affect sustainability.
Conference organizers are currently seeking abstracts that address one of the conference themes. Further conference sub-themes are outlined on the conference website. The deadline for the submission of abstracts is February 15, 2017. Further information about the conference and submission of abstracts can be found on the
conference website
.
---
Call for Abstracts - On the Move: International Migration to/in Rural Areas

European Society for Rural Sociology is organizing the
XXVII Congress
, in Krakow, Poland from 24 to 27 July 2017. Philomena de Lima, Sam Scott, Ruth McAreavey, and Johan Fredrik Rye are convening a session on international migration to/in rural areas as part of the upcoming conference. They are seeking contributions of abstracts until December 20, 2016. A brief description of the session is listed below.
This Working Group (WG) is focused on the phenomenon of international migration to/ in rural areas. In particular, it is interested in what are termed 'New Immigration Destinations' (NIDs) i.e. largely rural areas and countries identified as previously unaffected by international migration. EU enlargement since 2004 has been at the heart of accounts of migration to 'NIDs'. However the geographical diversification of international migration is not just a European phenomenon. The complex migratory patterns in rural areas points to an increasingly 'mobile' and 'global' rural which merits deeper exploration in both an empirical and theoretical sense. Further details about the session, including suggested themes, can be found at
---
Rural Newsletters from Across the Country
Check out these recent updates from research centres across Canada.

---
Call for Papers/Presentations
Over the past month, CRRF has received the following calls for papers, presentations, and panels. For further information on each call, please follow the hyperlinks below.
---
Rural Reports and News from Around the Country
---
Errata
The
November 2016 CRRF newsletter
contained two mistakes. First, Sarah Minnes was omitted in the acknowledgement of the Building Vibrant Rural Futures conference organizing committee. Second, the article on the
Masters of Economic Development and Innovation
at the University of Waterloo was described as a new program and should have been listed as 're-launched'. Our apologizes for these errors.
---
Follow CRRF/FCRR ...
Upcoming Rural Events
5-9 December 2016
Winnipeg, Manitoba
7-10 December 2016
Adelaide, Australia
11-13 December 2016
Québec City, Québec
11 December 2016
Online webinar
14 December 2016
Online webinar at 10:00 am CST
29-31 January 2017
Toronto, Ontario
16-18 March 2017
Montréal, Québec
Do you know of an upcoming rural or regional development event? Let us know and we will add it to our list of events (crrf-fcrr@live.com)
---
Contribute to the E-Newsletter
Do you have a story about rural or regional development? A new publication, toolkit, or website? CRRF would love to hear about it! We continually look for new ideas and stories to share. Send your ideas to
crrf-fcrr@live.com
.
---
Follow CRRF on Social Media
Did you know you can follow CRRF on both Facebook and Twitter? Add us today to keep up to date with activities, news, and upcoming events.
---