Interested in getting more involved? Join a CRRF committee!

CRRF is looking for members to join 5 of our committees. Joining a committee is a great opportunity to bring new ideas to the board, as well as to participate in the many activities CRRF has on the go. The more volunteers we have, the more we will be able to accomplish.
We are looking for members to volunteer with the following committees:
Communications
Knowledge Mobilization
Membership
Networks and Strategic Partnerships
Policy and Advocacy
The time commitment will vary depending on what committee you join, as well as your capacity, but would average between 1 - 3 hours per month. Descriptions of the committees, as well as other ways to get involved with CRRF, can be found here:
http://crrf.ca/ways-become-involved-crrffcrr/
.
If you are interested in joining or simply interested in finding out more information please contact Valencia Gaspard at
gaspardv@uoguelph.ca.

---
Call for New and Emerging Researchers Profiles
Each year, the Canadian Rural Revitalization Foundation devotes the February issue of the newsletter to showcasing new and emerging rural researchers and new rural initiatives being led by community organizations. This is an opportunity to raise the profile of new and emerging research to a national and international audiences. Further, the research profiles also facilitate new connections to other people interested in similar topics.
---
People, Place, and Public Engagement
Join Memorial University at our new location on beautiful Signal Hill for a conference exploring who we are, the places we live, and how we can work together, better. The People, Place, and Public Engagement Conference will take place from October 25-27, 2018 in St John's, Newfoundland.
We're developing an engaging and interactive program that will include opportunities to learn and to share. All are welcome, including community organizers, industry, researchers and university staff, students, government employees, and anyone else with an interest in making a difference through public engagement.
Save the date, and stay tuned! Interested in receiving updates as more information becomes available? Please visit
https://goo.gl/9SwijN
to join our mailing list.
---
Upcoming RPLC Webinars
Mark your calendars - the
Rural Policy Learning Commons
has two upcoming webinars!
November 15, 2017 at 11:30 am CST

Rural communities are challenged to bring together sustainable funding for conservation and watershed protection. These efforts have been perceived as 'environmental' work, and not necessarily linked to community basic needs. The first part of this webinar explores linking watershed protection to basic policy values of quality of life, infrastructure, and basic needs to change the way that watersheds are treated in funding. The second part of this webinar will focus on the Columbia Valley Local Conservation Fund, a tax-based fund for conservation that was the first of its kind in Canada, including why and how it was established and what accomplishments have been to date.




November 29, 2017 at 10:00 am CST

Addressing community and economic development pressures in rural and small town places often means accessing information and research capacity. Community-based research (CBR) depends on two important variables: the capacity of CBR to generate good information, and the extent to which CBR is understood and constructed as a two-way relationship that includes a set of responsibilities for both re- searchers and communities. In this webinar, we explore lessons for developing community-university partnerships that can enhance the capacity of both researchers and community stakeholders and enable local groups to be better consumers of research. Critical policy issues at the community, university, and state level are also considered to better position stakeholders to engage in CBR initiatives.



Recordings of these two webinars will be posted online shortly after the event. If you can not attend either of the live webinars, or have missed previously scheduled webinars, check out the recordings on the Rural Policy Learning Commons' Youtube channel:
https://www.youtube.com/channel/UC24ZwmEVj0-vlwNwf9er0hQ
.
---
New Rural Routes Podcast - Research Ethics in Indigenous Communities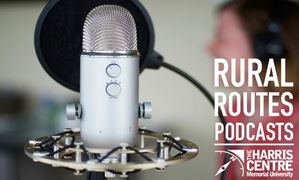 What does it mean to live rurally in the 21st century? The second season of Rural Routes Podcasts has started. Details of the new episodes are listed below.
---
The Island as a Carbon-Neutral Province? Making the Case
With so much in the news these days about monster hurricanes and other unusually severe weather events, people are becoming more and more concerned about the long-term impact of climate change. Living on a small, low land-mass, island residents feel immediately vulnerable to sea-level rise. And so we ask ourselves what can be done about it; and also, how can we, on our own island, provide a model of positive action for elsewhere.
One possibility is to make a concerted attempt to set an example for others – in Canada and beyond – by making Prince Edward Island Canada's first carbon-neutral province. The
Institute of Island Studies at the University of Prince Edward Island
recently co-hosted a public symposium on the topic in late October. The symposium involved Dr. Catherine Potvin (McGill University), Mr. Bob Ashley (CAO, City of Summerside), and Dr. Jim Randall (Chair of the Institute of Island Studies, UPEI and UNESCO Co-chair in Island Studies and Sustainability).
Check out the video recording of the symposium here
.
---
Ask an Expert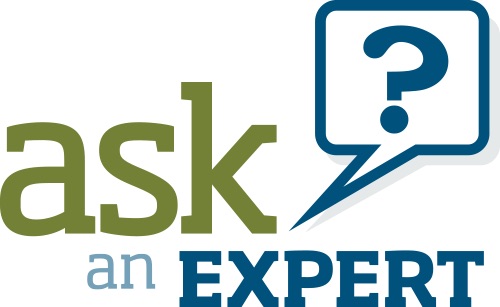 Can't find the answer to a rural specific question? Perhaps it is a question related to best practices or about funding programs? Maybe your question is about finding a connection to another organization that has started a similar initiative to yours. Regardless of the topic, send your questions to the Canadian Rural Revitalization Foundation! We can pose your question to over 2,000 members and supporters from across Canada. Our stakeholders represent local development practitioners, government policy and program officials, researchers, and private businesses. We are sure someone in our network will have an answer or be able to point you in the direction where you can find more information.
---
Job Opportunities
---
Recent Rural Newsletters
Check out recent newsletters from organizations across the country.

---
Rural Reports and News from Around the Country
---
Follow CRRF/FCRR ...
Upcoming Rural Events
November 21-23, 2017
Ottawa, Ontario
November 21-22, 2017
Calgary, Alberta
November 22, 2017 in London, Ontario
November
November 25, 2017
Embro, Ontario
November 27-28, 2017
Gatineau, Québec
November 29 - December 1, 2017
Montréal, Québec
November 30 - December 1, 2017
Alymer, Québec
December 11-15, 2017
Québec City, Québec
February 5-7, 2018
Toronto, Ontario
February 22-23, 2018
Do you know of an upcoming rural or regional development event? Let us know and we will add it to our list of events (crrf-fcrr@live.com)
---
Contribute to the E-Newsletter
Do you have a story about rural or regional development? A new publication, toolkit, or website? CRRF would love to hear about it! We continually look for new ideas and stories to share. Send your ideas to
crrf-fcrr@live.com
.
---
Follow CRRF on Social Media
Did you know you can follow CRRF on both Facebook and Twitter? Add us today to keep up to date with activities, news, and upcoming events.
---