Successful Conference in Guelph!


The Building Vibrant Rural Futures conference held in Guelph was a great success! We had over 180 participants from across Canada, Ireland, Italy, Mexico, Morocco, Scotland, and the USA. The conference showcased over 50 presentations, 12 panels, 6 capacity building sessions, and a series of poster presentations.
The conference was co-hosted by the Canadian Rural Revitalization Foundation and the
Rural Policy Learning Commons
. The Conference has benefited from the support of the
Rural Ontario Institute,
Ontario Agriculture College
, and the
Ontario Ministry of Agriculture, Food and Rural Affairs
. The conference would also have not been possible with out the hard work of the organizing committee: Valencia Gaspard, Ryan Gibson (co-chair), Heather Hall (co-chair), Wayne Kelly, Al Lauzon, Norm Ragetlie, and Karla Uliana. Over the past 12 months, this group has met twice a month to plan, organize, and deliver the conference.

---
CRRF AGM and Board Elections
During the Building Vibrant Rural Futures conference, CRRF held it's Annual General Meeting. Documentation from the meeting, including agenda, past minutes, and audited financial statements can be found online at:
www.crrf.ca/agm/
. The meeting reviewed the achievements of the Foundation over the past year, discussed our financial audit, reviewed proposed bylaw revisions, and elected new board members.
The Foundation's membership elected a new executive committee and new board members. Elected to the 2016-2017 executive was Sarah-Patricia Breen as President, Ruth Mealy as Treasurer, and Valencia Gaspard as Secretary. Three board members were elected to two-year terms from the AGM: Ruth Mealy (Manitoba), Sarah-Patricia Breen (British Columbia), Laurie Brinklow (Prince Edward Island), Valencia Gaspard (Ontario), Carol Kenny (Ontario), and Angela Pollak (Ontario). They will be joined by Bojan Fürst (Newfoundland and Labrador), Sarah Minnes (Ontario), and Craig Pollett (Newfoundland and Labrador), and Al Lauzon (Past President). The Foundation wishes to thank outgoing board members Ramona Cameletti, Ryan Gibson, Heather Hall, Terri MacDonald, and Sean Markey for their contributions!
---
New Lifetime Member - Richard Rounds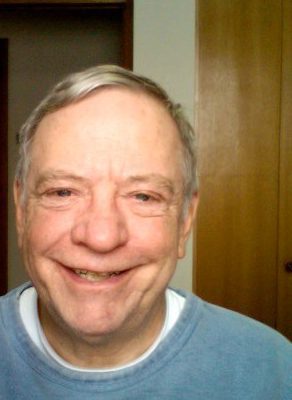 Keeping the ARRG-CRRF adventure going has depended on the contributions of many people over its 28-year history. Richard Rounds was one of those - especially during its early and mid-periods.
Richard Rounds joined the Geography Department of Brandon University in 1970 and became the Founding Director of the Rural Development Institute (RDI) at Brandon University in 1989, a position he held for 10 years. He then became a member of the newly established Department of Rural Development at Brandon University where he served as a Professor until his retirement in 2002.
He served on the CRRF Board and carefully nurtured our meagre funds for much of that time as our Treasurer. Richard attended every CRRF conference during his time with RDI because, as he repeatedly said that the CRRF events presented the only occasion to learn and discuss both rural research issues and rural policy issues with diaspora of rural colleagues across Canada.
In his role as Director of RDI he established the CRRF-RDI connection on a founda- tion of collaboration and services that has lasted to today. Richard was prominent as initiator, editor, nancier and marketing agent for CRRF's publication series. Along with Joan Rollheiser, he was also instrumental in the success of conferences in Gimli, Manitoba and Nelson, British Columbia. As long as you didn't ask him for something during bear-hunting season, he was always willing to help - and to do so in a thoughtful, informed, critical and supportive manner.
---
2015-2016 CRRF/FCRR Annual Report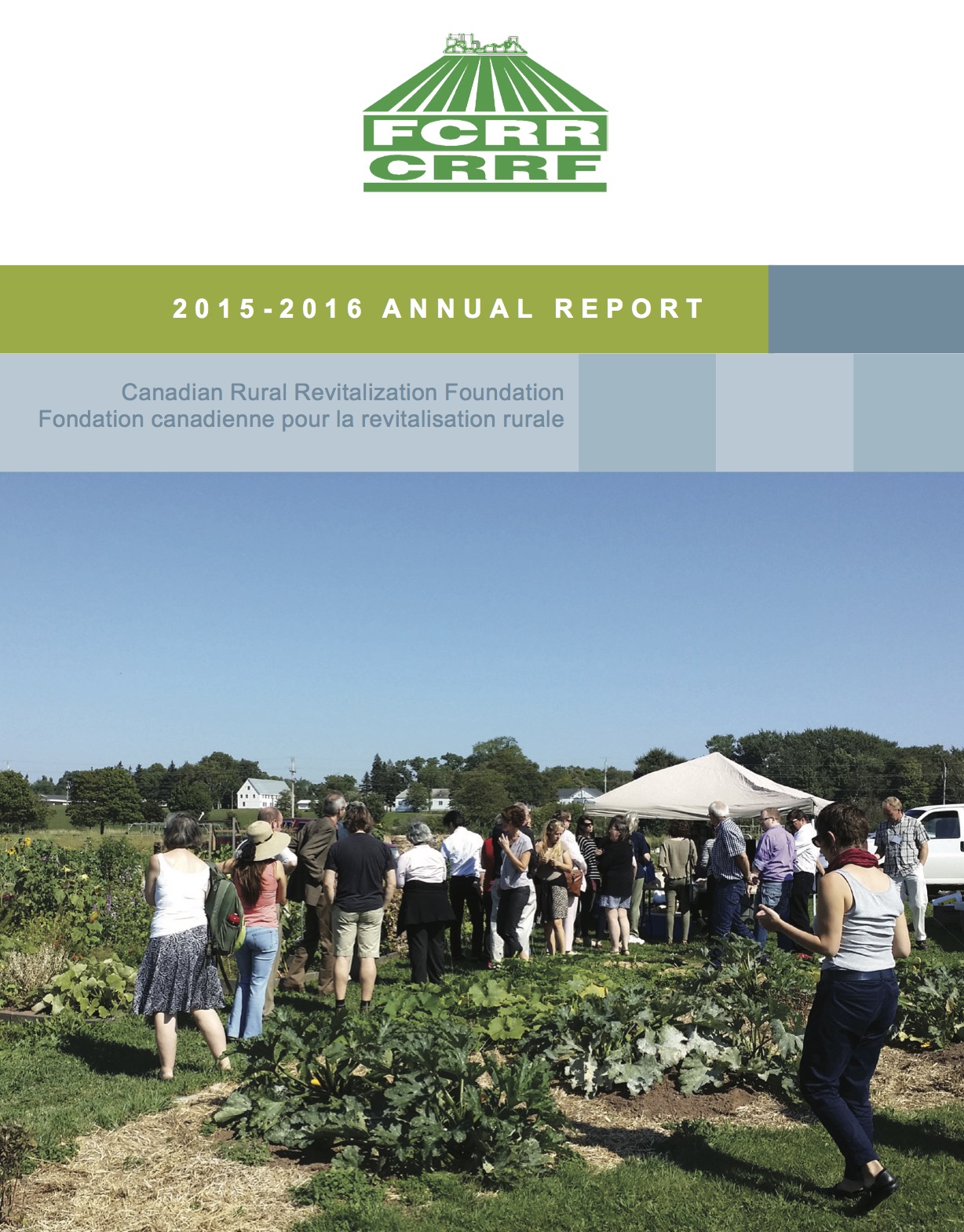 Over past twelve months the Foundation has been active in contributing to rural research, sharing knowledge among stakeholders, and strengthening our strategic directions and policies. The
2015-2016 Annual Report
highlights the many achievements of the Foundation since the 2015 Annual General Meeting.
---
Mark Your Calendar for the 2017 CRRF Conference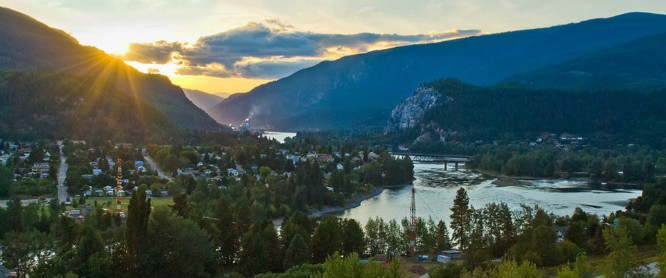 The 2017 CRRF conference will be held in Nelson, British Columbia from September 20-24, 2017. The conference will be co-hosted with the Applied Research and Innovation Centre at Selkirk College.
---
Memorial University's Yaffle Redesigned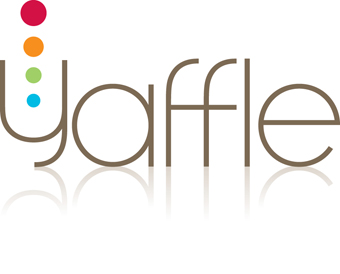 Yaffle
is Memorial's web-based service to connect people, research, projects and networks, and help you find opportunities to collaborate on a broad range of challenges and possibilities. A brand new
Yaffle
was soft-launched this month at Memorial University. First launched in 2009, by the Leslie Harris Centre of Regional Policy and Development, the new design and functionality allows and encourages everyone, in the university and in the community, to create a profile to highlight their expertise, to submit opportunities to collaborate, or to highlight research and other types of projects. The self-submission based system also allows anyone to browse and explore, in order to look for experts, potential research supervisors, or possible projects for collaboration. The site also facilitates the brokering process by creating visualizations of various networks, can track partnerships, and shows some ways that knowledge is mobilized. Visit
Yaffle
on your desktop or call it up on your smartphone or tablet, taking advantage of the new responsive design for mobile devices (
http://yaffle.ca
)! Happy collaborating!
---
New Program: Masters of Economic Development and Innovation – University of Waterloo
The University of Waterloo invites you to collaborate with the MEDI program in the following ways:
Spread the word about our program. If you know of anyone who would benefit from an education in the Economic Development field, encourage them to consider the University of Waterloo. Information on how to become a MEDI student can be found here.
Think of MEDI students when hiring interns or undertaking research projects within your organization. The MEDI program is committed to providing its students with an experiential education, which would not be possible without partners.
Think of graduate school. If you are considering upgrading your education, the MEDI is well-suited to working professionals with an interest in economic development in cities and communities of any size. Adding to our existing expertise in cities, sustainability and innovation, we have recently hired Heather Hall, who has a depth of expertise and experience working with northern, remote and rural communities in Canada and internationally.
---
Competition for Student Innovators to Tackle Food Security
The
Thought For Food (TFF) Global Challenge
kicked off its 2016-17 edition today, calling on young student innovators to develop game-changing ideas to tackle the challenge of feeding 9+ billion people by 2050.
Since 2013, TFF Challenge has helped 5,000+ students from 100 countries take their best food security solutions and develop them into viable startups through a program of intense mentorship and business development from some of the world's top innovators and investors. Winning ideas have attracted more than $1 million in additional investments. This annual competition culminates with the TFF Summit, which will be held in Spring 2017. The Summit is an event that that brings together student teams and hundreds of entrepreneurs, innovators and radical thinkers to uproot the status quo and invigorate innovation around food security. Winning teams will be awarded startup capital (cash prize amounts of $25,000 USD) and have their ideas nurtured into workable businesses.
---
Call for Papers/Presentations
Over the past month, CRRF has received the following calls for papers, presentations, and panels. For further information on each call, please follow the hyperlinks below.
---
Rural Reports and News from Around the Country
---
Follow CRRF/FCRR ...
Upcoming Rural Events
7-10 November 2016
Vancouver, British Columbia
15-17 November 2016
Alliston, Ontario
24-25 November 2016
London, United Kingdom
November 30 - December 3, 2016
Ottawa, Ontario
5-9 December 2016
Winnipeg, Manitoba
7-10 December 2016
Adelaide, Australia
11-13 December 2016
Québec City, Québec
11 December 2016
Online webinar
29-31 January 2017
Toronto, Ontario
Do you know of an upcoming rural or regional development event? Let us know and we will add it to our list of events (crrf-fcrr@live.com)
---
Contribute to the E-Newsletter
Do you have a story about rural or regional development? A new publication, toolkit, or website? CRRF would love to hear about it! We continually look for new ideas and stories to share. Send your ideas to
crrf-fcrr@live.com
.
---
Follow CRRF on Social Media
Did you know you can follow CRRF on both Facebook and Twitter? Add us today to keep up to date with activities, news, and upcoming events.
---