Showcasing Emerging Rural Researchers and Initiatives
A Comparative Study of Emotions in Labor Immigration in Quebec, Canada and Auckland, New Zealand
Attracting Immigrants to Smaller Canadian Cities: The Capacity of Local Networks
Centre for Advances in Behavioural Science
Coal in Coronach: A Living Heritage Project
Community-Based Research: Fort St. John
Climate Resilience on Maritime Farms
Contextualizing the Delivery of a Public Health Nurse Home Visiting Intervention Program in Rural Canada
First-of-a-Kind Eco-Cooperative Project in BC's Fraser Lake Offers Vision of Empowerment
Hacking the Rural Renaissance: Understanding Models of Rural Innovation Ecosystems and Their Implications for Public Policy and Community Development Practice
Ontario Wool Production - History and Revitalization
The Ontario Wool Study
Permanently Precarious?: The Effects of Temporary Resident Status and Two-Step Immigration in Manitoba
Provision of a Comprehensive Curriculum to Rural High School Students through Technology: A case study of a provincial virtual school in Canada
Refugee Settlement in New Brunswick
Smart Parkland
Syrian Refugees in Canada: Apply Gender Analysis for Syrian refugees' settlement and integration in Rural Ontario

---
Call for Contributions to 2018 CRRF Rural Conference
Do you have a rural development story or a skill to share? The 2018 Canadian Rural Revitalization Foundation Conference is all about bringing together practitioners, policy makers, community leaders, and researchers interested in rural issues. This conference is a unique opportunity to share your own successes, learn from a diverse group of individuals, and hear the latest on issues that matter to communities and people who call rural Canada home.
The conference organizing committee is accepting abstracts for oral presentations, panels, capacity building sessions, and posters for the upcoming conference in Saskatoon, Saskatchewan, from October 10 to 12, 2018. This year's theme is Health and Shared Prosperity. With sub-themes including: (i) accessing health, (ii) feeding success, (iii) prosperous labour forces, (iv) sharing prosperity, and (v) eco-health. Details regarding the submission of oral presentations, panels, capacity building sessions, and posters can be found at
http://saskatoon2018.crrf.ca/call-for-contributions/
. The deadline for content submission is April 2, 2018.
---
CRRF Membership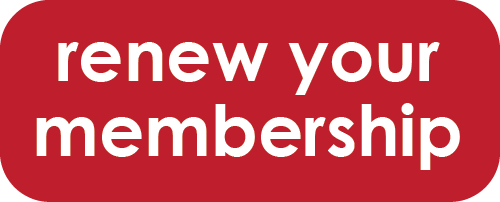 The Canadian Rural Revitalization Foundation (CRRF) is a member-based organization. Now in its third decade, CRRF is a proven rural resource, dedicated to active collaboration, undertaking, facilitating and advocating research for the ongoing development of Canada's rural communities and environments. As an informal, volunteer-run organization dedicated to the welfare of rural Canada it provides a host of benefits to an expanding membership.
---
Update from the Board - Supporting Rural Initiatives Across the Country
What do health, food security, seniors, business development, forestry, social enterprises, and rural sustainability and resilience have in common? First, these are all important topics to rural places and the people who live there. Second, CRRF is currently supporting projects on all of these topics (and more!).
As an active member of Canada's rural landscape, CRRF is often asked to provide letters in support of proposed projects, including participating in grant applications for research projects, and supporting proposed events and collaborations. Typically, we offer "in-kind" support, such as provision of expertise and advice from CRRF members and knowledge mobilization efforts. Did you know that, in 2017, the CRRF board provided a total of eight letters of support to different initiatives across the country and so far in 2018 we have already approved three requests?
What type of projects do we support? First and foremost, we support projects that have a focus on rural places and are relevant to the communities and people who live there. While projects may focus on a particular case study location, the results must be tangible and transferable to other rural environments across our country or beyond. We also look for projects where CRRF can be actively involved and enhance the outcomes of the project by helping to share findings and making connections.
Requests for a letter of support can be made by any CRRF member. We ask that the request be made in writing and include a detailed description of the proposed project and how it relates to CRRF's mandate. Requests are reviewed by our Executive Committee, considering factors like our capacity and the long-term implications of the project to rural Canada. For more information you can email any
CRRF board member
.
Sarah Breen,
CRRF President
Each month, the CRRF Board of Directors will provide updates on the Foundation's activities and opportunities throughout the newsletter. Stay tuned for future updates from the CRRF board!
---
New Rural Routes Podcast - Opioid Crisis in Rural Canada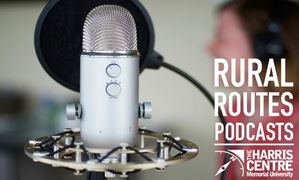 The opioid crisis impacts hundreds of thousands of lives across North America and rural areas are increasingly at risk. To investigate the impacts of opioids in rural contexts, we're presenting a special two-episode edition of Rural Routes, featuring stories from both individuals and institutions with experience on the frontlines of the rural opioid crisis. These difficult and sometimes inspiring stories address important questions about the fight against opioid addiction; are rural communities disproportionately affected? How are individuals and institutions working, or not working, to help communities heal? Is enough being done? In this we hear stories of personal challenge and determination from Stephen Miller, a recovering user and vivid storyteller, and Susan Boone and Brian Reese, whose personal experiences led them to organize a community-based harm reduction program on a small island off the coast of Newfoundland.
---
Add your voice to BC's Rural Development Strategy!
The BC Government, under the new Ministry of Forests, Lands, Natural Resource Operations, and Rural Development, will be developing a long term Rural Development Strategy aiming to build rural capacity and support sustainable futures. Ministry representatives are partnering with community organizations to host local engagement sessions. For those who are not included in these engagement sessions, you can visit
https://engage.gov.bc.ca/ruraldevelopment/
to provide input. Each week a new discussion topic will be posted and anyone can provide comment.
---
Check out Recent RPLC Webinars on YouTube
Did you miss a recent webinar hosted by the Rural Policy Learning Commons? If so, do not fret! Recordings of recent webinars can be found on Rural Policy Learning Commons' YouTube channel. Recent webinars include:
---
Ask an Expert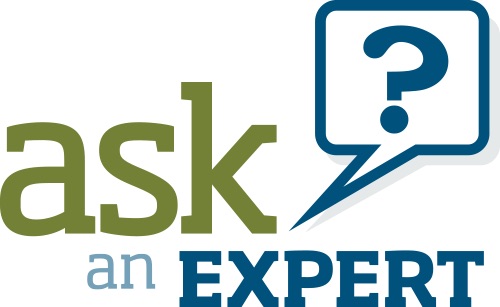 Can't find the answer to a rural specific question? Perhaps it is a question related to best practices or about funding programs? Maybe your question is about finding a connection to another organization that has started a similar initiative to yours. Regardless of the topic, send your questions to the Canadian Rural Revitalization Foundation! We can pose your question to over 2,000 members and supporters from across Canada. Our stakeholders represent local development practitioners, government policy and program officials, researchers, and private businesses. We are sure someone in our network will have an answer or be able to point you in the direction where you can find more information.
---
Rural Newsletters from Across Country

to the Gateway Centre newsletter

to Institute of Island Studies' newsletter
---
Rural Reports and News from Around the Country
---
Follow CRRF/FCRR ...
Upcoming Rural Events
February 21-22, 2018
Niagara Falls, Ontario
February 22-23, 2018
February 25-28, 2018
Toronto, Ontario
March 1-2, 2018
Kingston, Ontario
March 7-9, 2018
London, Ontario
March 19, 2018
London, Ontario
April 12-14, 2018
St John's, Newfoundland and Labrador
Do you know of an upcoming rural or regional development event? Let us know and we will add it to our list of events (crrf-fcrr@live.com)
---
Contribute to the E-Newsletter
Do you have a story about rural or regional development? A new publication, toolkit, or website? CRRF would love to hear about it! We continually look for new ideas and stories to share. Send your ideas to
crrf-fcrr@live.com
.
---
Follow CRRF on Social Media
Did you know you can follow CRRF on both Facebook and Twitter? Add us today to keep up to date with activities, news, and upcoming events.
---