Federal Leadership Candidate Ideas on Rural Canada

As leaders in rural advocacy in Canada, CRRF invited all national party leader candidates to share their views about how our next government can optimally support rural places in Canada. We had hoped they would take the time to answer the following five short questions, which we would then share their answers with our constituencies. To facilitate this process we asked that they answer the following five questions:
What are the three most prominent opportunities you see for rural Canada?
How will your government help rural Canada take advantage of these three opportunities?
What are the three most important challenges facing rural Canada?
What would your government do to help rural Canada meet these three challenges?
If there is one thing you would like to say to Canada's rural people, what would it be?
Of the 16 candidates for the Conservative Party and New Democratic Party, only 2 responded to the questions above: Chris Alexander and Kevin O'Leary. While it is true rural Canada has been declining as a percentage of the overall population, it is still populated by over 6,500,000 people and is responsible for approximately 50% of the country's exports. Can the interests and needs of this many citizens and their economic contributions to the Canadian economy be ignored? Given the dismal response from potential leaders of this country, apparently it can be. It is indeed a sad showing with only 2 potential leaders responding and one of those who responded has now withdrawn from the leadership race. It seems to us that not only do these potential leaders not have a vision for rural Canadians and the rural economy; they are not willing to take the time to address this large constituency and it appears they believe they can ignore rural Canada and its people. How sad for the rural people of Canada.

---
Early Bird Registration Open Until June 30
The
Different by Design – Exploring Innovation for Rural Prosperity
conference will be co-hosted by CRRF and the Applied Research and Innovation Centre, Selkirk College. The conference will take place in Nelson, British Columbia from September 20-23, 2017. Book your ticket today to join the 2017 national rural development conference.
---
University of Saskatchewan Closes the International Centre for Northern Governance and Development

The University of Saskatchewan will close the International Centre for Northern Governance and Development (ICNGD) as of June 15, 2017. The annual targeted funding for this research centre was eliminated in this year's provincial budget, as of April 30, 2017.
While the centre will close on June 15, the university has appointed the Johnson Shoyama Graduate School of Public Policy (JSGS) to administer the two masters programs. Students currently enrolled in both the MNGD and GENI will be able to complete their programs, and new applicants will be accepted into the GENI program only. Admissions for the MNGD program will be suspended for 2017-18 to enable a pause and re-evaluation of the program. Students have benefited from funding support through key partners, Cameco Corporation and MITACS. Ongoing discussions are occurring to maintain this important financial support for students.
Over its 10-year history, the ICNGD has successfully provided two "northern-tailored" graduate-level degree programs; the Master of Northern Governance and Development (MNGD) being the first degree offered by the U of S in the North, for the North and with the North.
Regrettably, this budget cut will result in the loss of six staff positions as of the centre's closure on June 15. These staff members have contributed greatly to the success of the students and faculty and to Saskatchewan's northern communities and they will be supported through the transition and closure of the centre. For further information on the closure of the International Centre for Northern Governance and Development please visit the
University of Saskatchewan's website
.
Article from UofS News
---
« Une année déterminante pour Solidarité rurale du Québec » - Marcel Groleau, président intérimaire, SRQ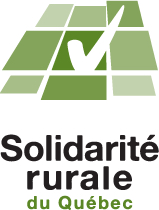 À l'occasion de leur assemblée générale annuelle aujourd'hui à Québec, les membres de Solidarité rurale du Québec (SRQ) ont confié à M. Marcel Groleau, président général de l'Union des producteurs agricoles, la présidence intérimaire de l'organisme pour une durée d'un an. M. Éric-Antoine Lavoie, vice-président de l'Ordre des agronomes du Québec, accède quant à lui à la vice-présidence intérimaire de SRQ.
« La prochaine année sera déterminante pour l'avenir de Solidarité rurale du Québec. Nous devons nous assurer que les divers milieux ruraux conservent une voix forte, consensuelle et structurante dans le débat public, avec comme objectif spécifique la revitalisation et le développement du monde rural, de ses villages et de ses communautés », a déclaré M. Groleau, précisant qu'un plan d'action sur l'avenir de l'organisation serait déposé en décembre prochain.
Rappelons que SRQ, qui était reconnue comme instance-conseil du gouvernement en matière de développement rural, s'est vu retirer ses mandats et son financement gouvernemental en décembre 2014. Ce financement représentait 75% du budget de l'organisation.
« La population rurale représente 26 % de la population totale du Québec et occupe près de 90 % du territoire habité. Cette réalité amène une multitude de défis et nous continuerons, au travers une organisation tournée vers l'avenir, de les relever ensemble », a conclu le président intérimaire de SRQ.
---
Ask an Expert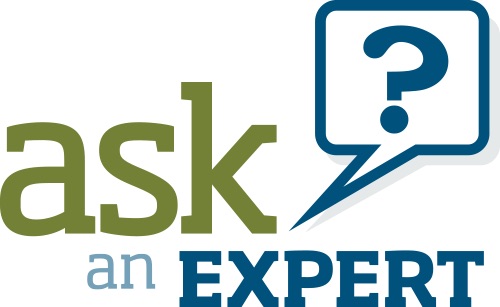 Can't find the answer to a rural specific question? Perhaps it is a question related to best practices or about funding programs? Maybe your question is about finding a connection to another organization that has started a similar initiative to yours. Regardless of the topic, send your questions to the Canadian Rural Revitalization Foundation! We can pose your question to over 2,000 members and supporters from across Canada. Our stakeholders represent local development practitioners, government policy and program officials, researchers, and private businesses. We are sure someone in our network will have an answer or be able to point you in the direction where you can find more information.
---
New Report: University-based Rural Research Centres in Canada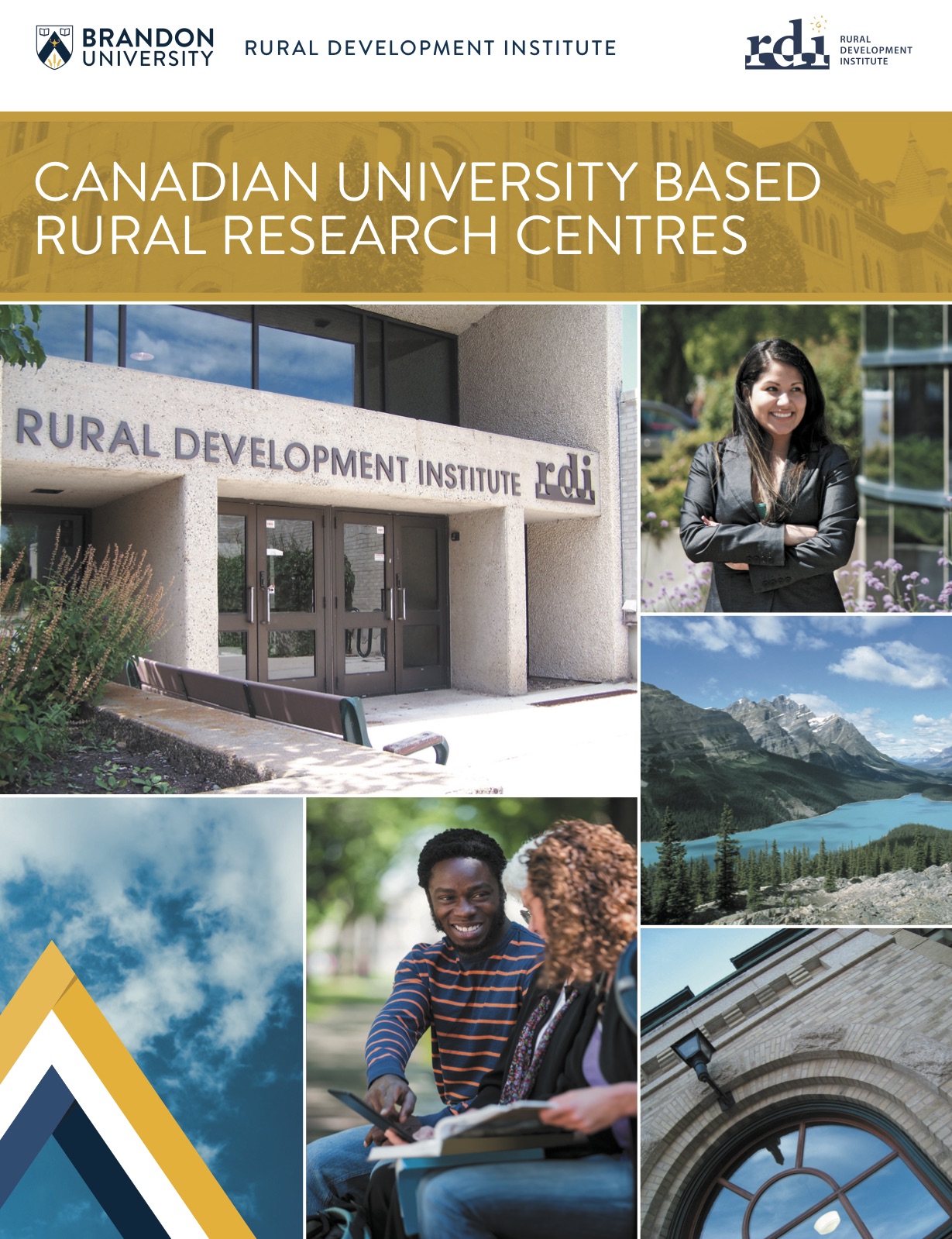 A new report by the Rural Development Institute describes the university-based research centres focused on rural affairs throughout Canada. The research centres reach across Canada and cover a wide range of topics, including entrepreneurship and innovation, demographics and labour markets, health, infrastructure, immigration, governance and community development. Prepared by Diana Rodriguez, a visiting graduate student from Colombia, the report profiles the research centres and describes their backgrounds and areas of interest. The report also includes lists of rural economic development organizations and think tanks in Canada.
Though not definitive, the report is a valuable 'working' list and resource for those involved in rural issues, challenges and opportunities. The list will be maintained and updated on the Rural Development Institute's website.
---
New Report on Mining in Northern Ontario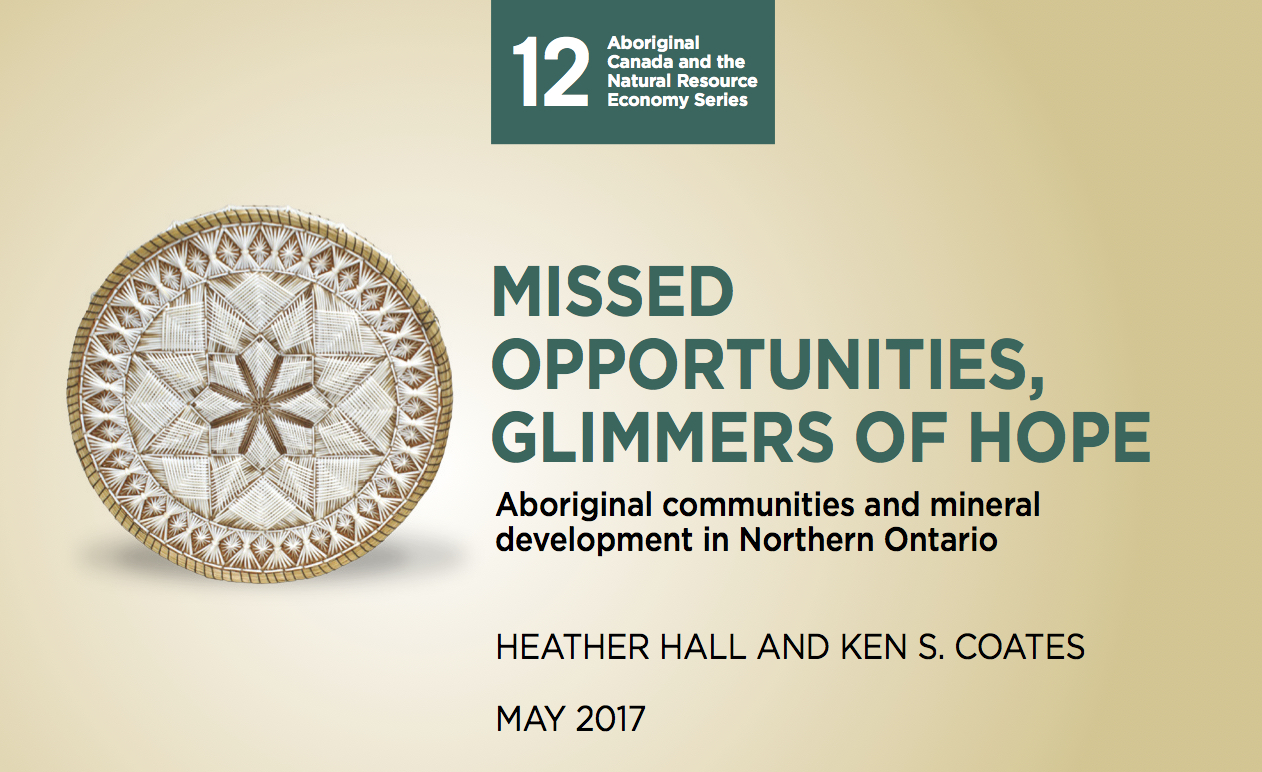 The large-scale mineral deposit in Northern Ontario referred to as the Ring of Fire holds immense potential to bring unprecedented prosperity to Indigenous communities. But a turbulent past and ongoing conflict between First Nations, governments, and mining companies leave much of the mineral potential significantly untapped.
In a report released by the Macdonald-Laurier Institute, co-authors Heather Hall, professor in the Economic Development and Innovation Program at the University of Waterloo, and Ken Coates, MLI's Munk Senior Fellow in Aboriginal and Northern Canadian Issues, chart a path forward through the conflict. A full copy of the report can be found at
http://macdonaldlaurier.ca/files/pdf/MLIAboriginalResources12-HallCoatesWeb_F.pdf
.
---
Rural Tourism Policy: Iceland/PEI Consultation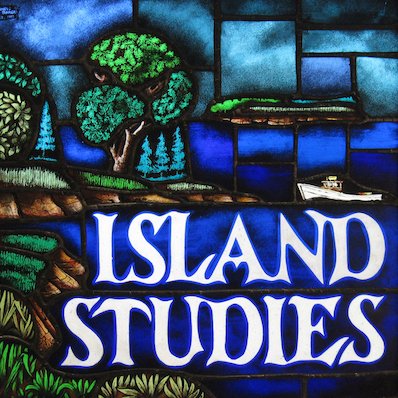 In recent years, there has been a dramatic increase in the number of tourists visiting Iceland, so that tourism density there now rivals that of Prince Edward Island. The nature of the tourism industry is broadly similar in both islands – generally seasonal, with a heavy stress on cultural and environmental resources. Also, in both islands there has been a concerted effort by policy-makers to utilize tourism as a community-development tool for the more rural areas. This has met with mixed success – and has raised a whole new set of issues. There is benefit for both islands in sharing experiences, insights, and possible solutions.
The
Institute of Island Studies at the University of Prince Edward Island
hosted the "Tourism, Place and Identity: Rural Tourism in Iceland and Prince Edward Island" symposium on May 24, 2017. The symposium featured Ms. Guðrún Þóra Gunnarsdóttir of the Tourism Research Centre in Akureyri, Iceland. She was joined by a panel of authorities/practitioners in PEI Tourism, including Dr. Ed MacDonald of UPEI's History Department, tourism operator Bill Kendrick of Experience PEI, and Ann Worth, Executive Director of Meetings and Conventions PEI.
This symposium was one of a series of symposia organized by the Institute of Island Studies as part of its mandate to encourage a deep knowledge, understanding, and expression of Prince Edward Island; to contribute to the formulation of public policy on Prince Edward Island; to serve as a bridge between the University and Island communities; and to undertake comparative studies of Prince Edward Island and other islands. A video of the presentation and materials from the session can be found at
http://projects.upei.ca/iis/rural-tourism-in-iceland-and-pei/.
---
Recent Rural Newsletters
Check out recent newsletters from organizations across the country.

---
Call for Papers, Presentations, and Funding
---
Rural Reports and News from Around the Country
---
Follow CRRF/FCRR ...
Upcoming Rural Events
June 16, 2017
Castlegar, British Columbia
June 19, 2017
Nelson, British Columbia
June 16-19, 2017
St John's, Newfoundland and Labrador
June 20, 2017
Castlegar, British Columbia
June 20-22, 2017
Ottawa, Ontario
June 21-23, 2017
Castlegar, British Columbia
June 25 - July 7, 2017
Barcelona, Spain
June 27-30, 2017
Victoria, British Columbia
June 28, 2017
Merrickville, Ontario
June 29, 2017
Havelock, Ontario
July 3-5, 2017
Sydney, Australia
July 12-14, 2017
Sydney, Nova Scotia
July 24-27, 2017
Kraków, Poland
---
Contribute to the E-Newsletter
Do you have a story about rural or regional development? A new publication, toolkit, or website? CRRF would love to hear about it! We continually look for new ideas and stories to share. Send your ideas to
crrf-fcrr@live.com
.
---
Follow CRRF on Social Media
Did you know you can follow CRRF on both Facebook and Twitter? Add us today to keep up to date with activities, news, and upcoming events.
---