Health and Shared Prosperity - Call for Contributions Due April 2

Do you have a rural development story or a skill to share? The 2018 Canadian Rural Revitalization Foundation Conference is all about bringing together practitioners, policy makers, community leaders, and researchers interested in rural issues. This conference is a unique opportunity to share your own successes, learn from a diverse group of individuals, and hear the latest on issues that matter to communities and people who call rural Canada home.
The conference organizing committee is accepting abstracts for oral presentations, panels, capacity building sessions, and posters for the upcoming conference in Saskatoon, Saskatchewan, from October 10 to 12, 2018. This year's theme is Health and Shared Prosperity. With sub-themes including:
accessing health,
feeding success
prosperous

labour

forces
sharing prosperity
eco-health
arctic science

---
Six Conference Field Trips Available!
Conference organizers are pleased to offer 6 optional conference field trips during the Health and Shared Prosperity conference in Saskatoon!
Advanced Water Recovery and Reuse Tour

October 9 from 10:00 am - 12:00 pm

The Advanced Wastewater treatment and recovery center is located on the NW side of Saskatoon 2 km past

SaskTel

Center. It is the first of its kind in Saskatchewan, however hundreds exist across Canada and USA. This state-of-the-art technology is called an

MBR

(or Membrane Bio-Reactor) and converts municipal sewage into clean, recycled water. The equipment is packaged/turn-key and mobile (so can be moved, expanded, etc. to adapt to future land use planning, environmental and population changes). The equipment fits within 40-foot-long sea containers, for example a population of 1250 people (350 meters cubed per day) can be treated by a set of 7 containers. Cost: $30 per person, plus tax




Stone's Throw Rural

October 9 from 1:00 pm - 5:00 pm

Kristen

Johannesson

of the Saskatoon Regional Economic Development Authority will be your guide on a rural experience just a stone's throw from Saskatoon proper. First stop is a tour of food processor Key Brand Foods where you will see where your next salad at A & W and KFC comes from. Distributing across western Canada, Key Brand Foods also produces ZIGGY packaged foods for

Loblaw

's. A short distance away is award-winning Black Fox Farm & Distillery. Join these third-generation farmers on their non-traditional operation that now produces award-winning spirits and flowers. Hosts John and Barb will share their story as they provide a tour along with cocktails and

charcuterie

. On the way back to the Saskatoon Inn, a quick stop at 'Simply Grounded Coffee' in

Delisle

will ready you for an evening of networking with fellow delegates. Cost: $55 per person, plus tax




Urban Reserves

October 9 from 2:00 pm - 4:00 pm

Saskatoon became linked to the phenomenon of urban reserves with the establishment of Muskeg Lake Cree Nation's

Asimakaniseekan

Askiy

Reserve in 1988, in the south east

neighbourhood

of Sutherland. At the time there were many unknowns and some concern about the implications. Today, the process is well established and procedural, with six urban reserves in the city, one

ATR

in the surrounding Rural Municipality, and at least 7 other First Nations land holdings held in fee simple in the Saskatoon region, most with plans to convert to reserve. This tour, led by Shaun

Soonias

, the Executive Director of the Saskatchewan First Nations Economic Development Network, will visit several of the urban reserves in Saskatoon, including

Asimakaniseekan

Askiy

and the English River Reserve in

Grasswood

. Participants will learn about the legal structure, economic benefits and history of urban reserve creation, as well as common business models. Cost: $30 per person, plus tax




Small & Medium Enterprise

Agri-Business

October 12 from 1:00 pm - 4:00 pm

This tour will showcase Saskatchewan

agri-business

initiatives with opportunities for small and medium-size rural enterprises and entrepreneurs. Participants will visit the

Rayner

Dairy Research and Teaching Facility on the University of Saskatchewan campus, to explore modern dairy production systems; POS Bio Sciences, which works with clients to add value in commercial processes such as extraction, concentration and purification of food components for

nutraceutical

, cosmetic, pharmaceutical and other industries; and the Saskatchewan Food Industry Development Centre, a commercial incubation

centre

for food processing to help clients transform a wide variety of agricultural crops into innovative consumer food products such as snack foods, breakfast cereal, pet foods, meat analogues and bio-products. Cost: $30 per person, plus tax




October 12 from 1:00 pm - 4:00 pm

Working to advance the understanding and appreciation of the evolving cultures of the Northern Plains indigenous peoples,

Wanuskewin

is the living reminder of the peoples' sacred relationship with the land. A guided tour integrated with program activities such as the 'step back in time walk' and tipi raising will provide a rich experience that you will treasure for years to come. Cost: $30 per person, plus tax




Arts on the Prairies

October 12 from 2:00 pm - 5:00 pm

The

Remai

Modern brought Picasso to the Prairies and catapulted Saskatoon to #18 on the New York Times list of 52 places to visit in 2018. A guided tour of this museum of modern art will also provide a bird's eye view of Saskatoon's redeveloping riverfront. Before returning to the hotel, take a short walk to Saskatoon's premier non-profit organization for youth employment engagement – the Saskatoon Community Youth Arts Programming (

SCYAP

). Since 2001,

SCYAP

has met the social, educational and economic needs of youth at risk through arts and cultural programming. Cost: $30 per person, plus tax
---
New Book: Resilient Systems, Resilient Communities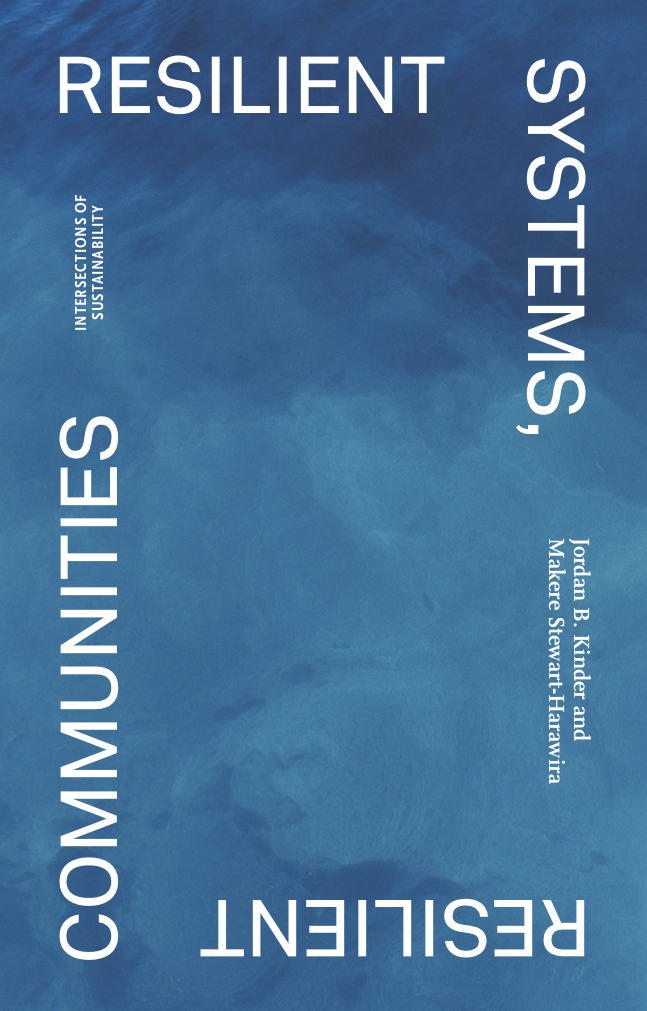 Resilient Systems, Resilient Communities
emerges from a research network focused on the relationship between water and climate change. Intersections of Sustainability is a team that explores water governance, climate change, resource development and their implications for rural and Indigenous communities. The aim of the network is to bring a whole-system approach to developing critical, solutions-driven research in partnership with government agencies, academic partners, civic
organi
zations
, policy makers, industry actors and non-government organizations. This collection of essays extends the aims of the network by providing a compendium of work from some members of the network that engages resilience thinking, a concept that continues to play a central role in academic and policy-making circles, among others.
---
CRRF Membership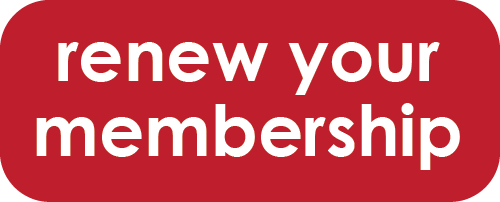 The Canadian Rural Revitalization Foundation (CRRF) is a member-based organization. Now in its third decade, CRRF is a proven rural resource, dedicated to active collaboration, undertaking, facilitating and advocating research for the ongoing development of Canada's rural communities and environments. As an informal, volunteer-run organization dedicated to the welfare of rural Canada it provides a host of benefits to an expanding membership.
---
Update from the Board - Study Reveals How Local Economy Can Lead to Community Resilience
The Centre for Local Prosperity
recently completed a two-year study that explored the economic and social impacts for import replacement in Atlantic Canada and how the region's rural communities could become more resilient by prioritizing local economic strategies over import/export development.
The study revealed that the Atlantic provinces have the highest trade deficit in the country. Over 40% of every dollar leaves the region with our expenditures. On average, Atlantic Canadians import $11 billion more than is exported and all four provinces run a negative trade balance. The research identified where the greatest leakage was occurring and then explored how to keep more dollars in the region by supporting local businesses, producing more in the region, and purchasing local goods and services.
It is estimated that a 10% increase in local production of imported goods and services in Atlantic Canada could add more than 43,000 new jobs, $2.6 billion in new wages, and $219 million in new tax revenue. Given that roughly 121,000 residents in Atlantic Canada were unemployed as of June 2016, a 10% shift could provide more than enough jobs to reemploy more than a third of those currently unemployed.
The report shares examples of best practices from communities and outlines the roles for both municipal and provincial governments to help them achieve community wealth through collaborative, buy-local campaigns and local business support systems. It's easy to see why these new economic development ideas are gaining attention and momentum. However, the focus group participants identified policies that are biased against small, locally owned businesses as the most significant barrier in the way of local production of ordinary household needs, and in terms of institutional procurement.
What Local Communities Can Do Today
1. Start having conversations. Hold community focus groups to empower engaged residents to help assess available assets and import replacement opportunities.
2. Start a Community Import Replacement Working Group. Import replacement, like any effective community effort, needs to be pursued by a group of people who meet regularly and engage public and private stakeholders. The expectation that economic development must be done primarily by governments is obsolete. It can begin by a group of engaged residents.
3. Inventory Community Assets. Inventory local assets, such as resident's skills, vacant buildings, volunteer organizations, local natural resources, underutilized or arable lands, community meeting places, government programs, and other features of the community. Also inventory existing businesses, entrepreneurial skills and mentors, and local investment potential.
4. Inventory Economic Leakage and Import Replacement Opportunities. Assess local leakages. Survey local businesses and anchor institutions about their largest imports, and then systematically pair them with local suppliers. Ascertain which suppliers might be prepared to expand into import-replacing markets through an identified opportunity.
Phil Ferraro is from Prince Edward Island is a
member of the CRRF Board of Directors and
an advisor to the Centre for Local Prosperity
Each month, the CRRF Board of Directors will provide updates on the Foundation's activities and opportunities throughout the newsletter. Stay tuned for future updates from the CRRF board!
---
New Rural Routes Podcast - National Parks and Protected Areas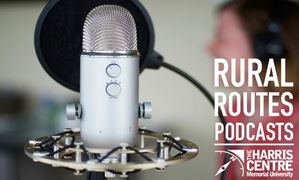 When it comes to Canadian identity, the popular imagination summons forests, wildlife, and untouched nature that goes on forever. In some ways, our national parks reflect that idyllic picture; however, in other ways, they are complex, complicated, and contested. Join us for the first in a two-part look at how our national parks are created, who determines what we do with our natural spaces, and the impact that parks have on the people who live in and around them. We'll chat with Dr. Phillip
Vannini
, Dr. Alistair Bath,
Dr. John Calder and Colleen Kennedy.
---
Call for Proposals - People, Place and Public Engagement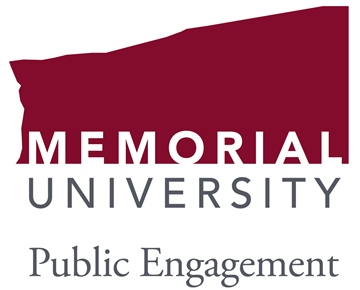 This fall, Memorial University's Office of Public Engagement will host People, Place and Public Engagement, a conference taking place October 25-27 at historic Signal Hill in St John's. People, Place and Public Engagement is a conference that will explore how universities and the public, including communities, governments, industry, not-for-profits, and others, collaborate.
Conference organizers are currently accepting conference presentation proposals from academic and community participants, with a particular interest in submissions from university/community partnerships. The deadline to submit is May 11, 2018.
---
Check out Recent
RPLC

Webinars on YouTube
Did you miss a recent webinar hosted by the Rural Policy Learning Commons? If so, do not fret! Recordings of recent webinars can be found on Rural Policy Learning Commons' YouTube channel. Recent webinars include:
---
Ask an Expert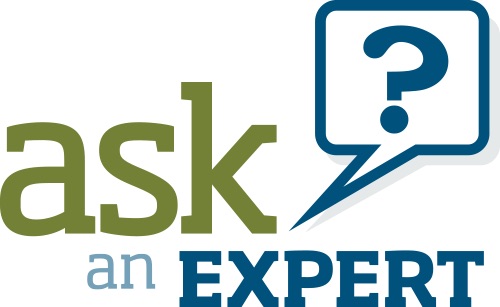 Can't find the answer to a rural specific question? Perhaps it is a question related to best practices or about funding programs? Maybe your question is about finding a connection to another organization that has started a similar initiative to yours. Regardless of the topic, send your questions to the Canadian Rural Revitalization Foundation! We can pose your question to over 2,000 members and supporters from across Canada. Our stakeholders represent local development practitioners, government policy and program officials, researchers, and private businesses. We are sure someone in our network will have an answer or be able to point you in the direction where you can find more information.
---
Rural Newsletters from Across Country
---
Rural Reports and News from Around the Country
---
Follow
CRRF

/

FCRR

...
Upcoming Rural Events
April 11, 2018 from 2:00 pm - 3:00 pm EDT
Webinar
April 12-14, 2018
St John's, Newfoundland and Labrador
April 17-19, 2018
Kingston, Ontario
June 4-6, 2018
London, United Kingdom
June 11-12, 2018
Vancouver, British Columbia
June 16-21, 2018
Vancouver, British Columbia
June 22-28, 2018
Whitehorse, Yukon
July 15-21, 2018
Toronto, Ontario
Do you know of an upcoming rural or regional development event? Let us know and we will add it to our list of events (

crrf-fcrr

@live.com)
---
Contribute to the E-Newsletter
Do you have a story about rural or regional development? A new publication, toolkit, or website? CRRF would love to hear about it! We continually look for new ideas and stories to share. Send your ideas to
crrf-fcrr@live.com
.
---
Follow
CRRF

on Social Media

Did you know you can follow

CRRF

on both Facebook and Twitter? Add us today to keep up to date with activities, news, and upcoming events.
---