Second Call for Contributions for Health and Shared Prosperity Conference

The 2018 Canadian Rural Revitalization Foundation Conference - Health and Shared Prosperity brings together practitioners, policy makers, community leaders, and researchers interested in rural issues. This conference is a unique opportunity to share ideas and successes, learn from other, and hear the latest on issues that matter to communities and people who call rural Canada home.
The conference organizing committee is accepting proposals for oral presentations, panels, capacity building sessions, and posters for the upcoming conference in Saskatoon, Saskatchewan from October 10-12, 2018. We are looking for submissions related to:
Accessing Health
Feeding Success
Prosperous Labour Forces
Sharing Prosperity
Eco-Health
The deadline for oral presentations, panel presentations, and capacity building sessions is May 16, 2018, 11:59 PM Pacific Daylight Time. The deadline for poster presentations is September 14, 2018 at 11:59 PM Pacific Daylight Time.

---
Student Opportunity: Communication Assistant Positions with CRRF
The Canadian Rural Revitalization Foundation (CRRF) is a charitable institution committed to bettering the lives of rural Canadians. The Foundation is hiring 2-4 research assistants to help advance our communications. Research assistants will report to the CRRF Communications Committee and work with the 30th Anniversary Committee.
Research assistants will be involved in a number of activities, which may include:
Researching and writing general content for the monthly CRRF newsletter
Writing content related to the 30th Anniversary for the monthly CRRF newsletter
Engaging with the CRRF membership (past and current) to capture interesting stories from the last 30 years (this includes interviews and story writing)
Posting social media content related to CRRF's 30th Anniversary
Qualified candidates must:
Have an interest, intrigue, and connection to rural Canada
Be a registered student at a post-secondary institution
Possess excellent writing skills, proofreading skills, and attention to detail
Be proficient in online communication
Research assistants will be paid based on their level of study and work approximately 25-50 hours over the course of the Summer 2018, Fall 2018, and/or Winter 2019 semesters. To apply, please submit a cover letter, a resume, and a one-page sample of writing to CRRF Secretary Valencia Gaspard at
gaspardv@uoguelph.ca
before
May 4, 2018
. Candidates offered an interview will be contacted via email.
---
Rural Ontario Institute Creates Provincial Election Questions for All Parties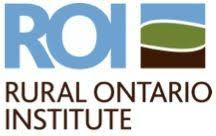 The
Rural Ontario Institute
had tremendous response to their Rural Priorities survey to identify rural and northern priorities which informed the questions they have prepared for the upcoming Ontario election and are making available for stakeholders. The questions have been formulated for the top ten priorities.
The downloadable file below can be printed and taken to all candidates meetings and asked of those seeking to become your MPP. The Rural Ontario Institute will also send these along to the campaign at each of the four main parties (Liberal, PC, NDP, Green) and ask for a formal response about the parties' platforms, which will be published on the Rural Ontario Institute's website.
Click here to download the rural priorities election questions and top 20 concerns
.
---
Introducing Our Partners in the Health and Shared Prosperity Conference
The upcoming Health and Shared Prosperity conference is an opportunity for CRRF to work with two fantastic partners: the Saskatchewan Economic Development Alliance and the University of Saskatchewan. Over the past months, CRRF has been actively working with both groups to organize the upcoming conference, presentations, field trips, and logistics. CRRF wanted to take an this opportunity to introduce you to our two partners - in case you didn't know them before!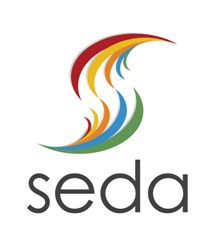 The
Saskatchewan Economic Development Alliance
has fostered community and economic development in Saskatchewan communities for over 34 years. SEDA is a province-wide network honouring partnerships with businesses and organizations who share a passion for developing a better and more resilient Saskatchewan. Their true role is building community capacity, by providing the proper tools so communities and regions may guide their own future. Seeking to influence and support best practice, while raising the standards of local economic development through learning and resource provision, SEDA offers a range of programs and services including research, coaching, training, special events and community development programs. For more information on the SEDA visit
www.seda.sk.ca
The
University of Saskatchewan
, situated in the vibrant city of Saskatoon on Treaty Six territory and the traditional homeland of the Métis, and on one of Canada's most beautiful campuses, is grounded in the character of a dynamic, forward-looking province. The University has a well-deserved reputation for creativity, collaboration, and achievement. Supported by an innovative, energetic faculty, staff, student, and alumni community, and by a research infrastructure unique in Canada, we deliver across Saskatchewan and beyond one of Canada's widest arrays of academic and professional programs. The conference will benefit from the participation of the College of Nursing, Continuing Education and Development for Nurses, Health Sciences, Johnson-Shoyama School of Public Policy, and the School of Environmental Sustainability at the University of Saskatchewan. For more information on the University of Saskatchewan visit
www.usask.ca
.
Join us in Saskatoon for the Health and Shared Prosperity from October 10-12, 2018! Early bird registration is still available at
www.saskatoon2018.crrf.ca
.
---
Update from the Board -
What CRRF membership can do for you!
CRRF is proud to announce that membership reached a high of 124 members last year and we are well on our way to surpassing that number in 2018. If you want to become a member or to renew your membership, be sure to visit the membership page on the website. Membership is affordable at $30 for one year, and $100 for five years. Anyone can become a member! Members include people who have an interest in rural issues, policy, or best practices such as university students, professors and researchers, economic development practitioners, consultants, and rural program and policy people from all levels of government.
Membership provides direct access to Canada's leading researchers, published research, practitioners, policy and program advisors, and many others. It also provides access to knowledge about rural relevant information and data for analysis or education purposes and opportunities to collaborate on rural research projects.
Membership also allows members to receive a $50 registration discount at the annual conference. (Registration for our 2018 conference is now available at http://saskatoon2018.crrf.ca/registration/; early bird prices are in effect until June 1, 2018).
Become a member today and enjoy the benefits of connecting with a variety of people and organizations who share your interest in a strong, vibrant rural Canada.
Ruth Mealy is from Manitoba is a
member of the CRRF Board of Directors
Each month, the CRRF Board of Directors will provide updates on the Foundation's activities and opportunities throughout the newsletter. Stay tuned for future updates from the CRRF board!
---
Small Town Living? Residents Say It's Good

A recent survey of the New Denver area, in the Kootenays Region of British Columbia, shows that the vast majority of residents are satisfied with their quality of life, plan to stay, would recommend the area to others, and see a bright future for the community. Overall, things are good.
The
Columbia Basin Rural Development Institute
partnered with the
Village of New Denver
to conduct a study to explore well-being and community development in the region. This project included a survey of residents in New Denver and area, aiming to gain an understanding of resident satisfaction, factors influencing quality of life, perceptions of community well-being, and interest and ideas for future services and infrastructure.
Most residents support modest population growth, and suggest that more resources be spent on economic development initiatives. Increasing employment opportunities and sprucing up the downtown are important, however a focus on tourism does not appear to be generally supported. Concerns relate to housing availability and affordability, with a potential increase in vacation properties. There is a fear of losing the small town rural character and sense of community that has attracted and retained many of the current residents.
A full copy of the Resident Attraction & Retention in New Denver & Area report can be
downloaded here
.
Article from Columbia Basin
Rural Development Institute
---
SEDRD Hosts 2018 Rural Symposium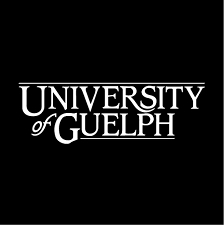 The
School of Environmental Design and Rural Development
at the University of Guelph, in partnership with the Ontario Ministry of Agriculture, Food and Rural Affairs (OMAFRA), hosted a one-day symposium to showcase rural research being conducted at the University of Guelph. The symposium was an opportunity for graduate students to share their research with researchers, policy analysts, and program staff with the OMAFRA.
Presentations focused on many of the key concerns and opportunities currently encountered in rural Ontario: including land use planning, local economic development, watershed management, economic diversification, strategies for rural development, immigration, mental health, and culture. Over 55 participants attended throughout the day, including students, OMAFRA staff, University of Guelph faculty, rural stakeholders,and community members. Copies of presentations and posters presented at the 2018 Rural Symposium can be accessed online by
clicking here
.
---
Harris Centre Releases New Population Project Reports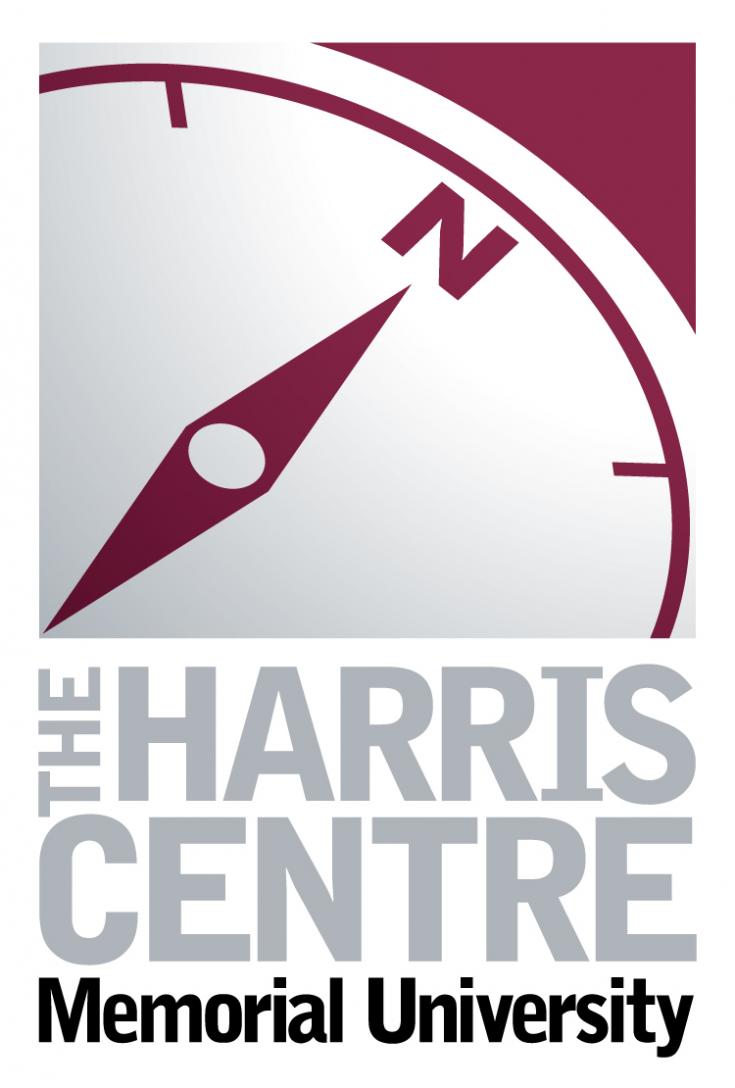 New research reports from Memorial University's
Harris Centre
examine municipal-level service delivery and the attraction and retention of professionals in Labrador. As part of the Harris Centre's Population Project, the reports are a direct response to the population projections for the province released this past year.
The municipal services report, led by Dr. Tony Fang, Memorial's Stephen Jarislowsky Chair in Economic and Cultural Transformation, presents a series of recommendations including improved communications and collaboration between municipalities and residents, and between municipalities and the provincial government to better address such critical issues.
Dr. Fang's report also provides an analysis of the services that are currently being provided, as well as recommendations for improved access to clean drinking water, better partnerships for waste disposal, fire and emergency services, and improved access to recreational programs and activities.
A copy of the full report, titled "Municipal-Level Service Delivery in Labrador", can be
downloaded here
.
Article from the Harris Centre of
Regional Policy and Development
---
Check out Recent
RPLC

Webinars on YouTube
Did you miss a recent webinar hosted by the Rural Policy Learning Commons? If so, do not fret! Recordings of recent webinars can be found on Rural Policy Learning Commons' YouTube channel. Recent webinars include:
---
Ask an Expert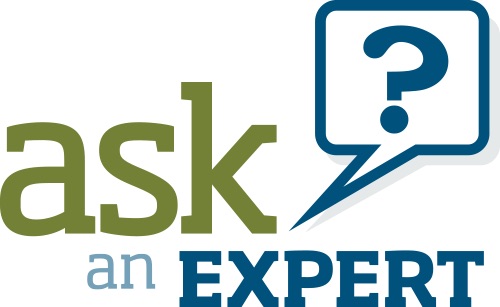 Can't find the answer to a rural specific question? Perhaps it is a question related to best practices or about funding programs? Maybe your question is about finding a connection to another organization that has started a similar initiative to yours. Regardless of the topic, send your questions to the Canadian Rural Revitalization Foundation! We can pose your question to over 2,000 members and supporters from across Canada. Our stakeholders represent local development practitioners, government policy and program officials, researchers, and private businesses. We are sure someone in our network will have an answer or be able to point you in the direction where you can find more information.
---
Rural Reports and News from Around the Country
---
Follow
CRRF

/

FCRR

...
Upcoming Rural Events
June 3-6, 2018
Lugano, Switzerland
June 4-6, 2018
London, United Kingdom
June 11-12, 2018
Vancouver, British Columbia
June 16-21, 2018
Vancouver, British Columbia
June 22-28, 2018
Whitehorse, Yukon
July 15-21, 2018
Toronto, Ontario
Do you know of an upcoming rural or regional development event? Let us know and we will add it to our list of events (

crrf-fcrr

@live.com)
---
Contribute to the E-Newsletter
Do you have a story about rural or regional development? A new publication, toolkit, or website? CRRF would love to hear about it! We continually look for new ideas and stories to share. Send your ideas to
crrf-fcrr@live.com
.
---
Follow
CRRF

on Social Media

Did you know you can follow

CRRF

on both Facebook and Twitter? Add us today to keep up to date with activities, news, and upcoming events.
---