Join Us In Saskatoon for the Health and Community Prosperity - 2018 Rural Conference

The 2018 Canadian Rural Revitalization Foundation Conference is all about bringing together practitioners, policy makers, community leaders, and researchers interested in rural issues. This conference is a unique opportunity to share your own successes, learn from a diverse group of individuals, and hear the latest on issues that matter to communities and people who call rural Canada home. Details regarding the 2018 conference can be found on the recently launched conference website:
www.saskatoon2018.crrf.ca
.
The conference organizing committee is accepting abstracts for oral presentations, panels, capacity building sessions, and posters for the upcoming conference in Saskatoon, Saskatchewan, from October 10 to 12, 2018. This year's theme is Health and Shared Prosperity. With sub-themes including:
Accessing Health: Arctic, indigenous, northern, remote, and rural communities face unique health related challenges and opportunities. We want to explore the full spectrum of health in rural communities including mental health, physical health, spiritual health, and wellbeing.
Feeding Success: Food sovereignty and food security are not experienced uniformly across communities in Canada. What can be done to ensure greater food security, more supportive policy, and greater access to sustainable food systems for more rural communities in Canada?
Prosperous Labour Forces:An aging labour force means big changes for small communities. What economic development opportunities are present in rural areas? What redevelopment opportunities can be found in post-industrial rural communities? How do we develop prosperous labour forces?
Sharing Prosperity: Every rural community has a story to tell and we want to hear them! Share your strategies for putting prosperity into practice. Discuss the methods you used to track and evaluate the success of your programs. What metrics were evaluated? What was determined to be a "success" for your programs? How did you track your progress? Please share stories of best practices you have implemented that could be translated to other communities or programs across Canada.
Eco-Health: Our environment provides critical services to our communities. These services come in the form of daily needs like clean air and water, resources that serve our economy, places for recreation, the list goes on. Rural and remote places are often at the forefront of seeing changes in our environment (e.g., climate change). These same places are increasingly part of the forefront for innovative and creative solutions and policies for protecting our environment. Please share stories of projects or ideas implemented in your community and how these can inspire action in other places.

---
CRRF Membership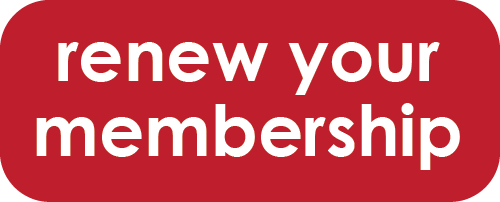 The Canadian Rural Revitalization Foundation (CRRF) is a member-based organization. Now in its third decade, CRRF is a proven rural resource, dedicated to active collaboration, undertaking, facilitating and advocating research for the ongoing development of Canada's rural communities and environments. As an informal, volunteer-run organization dedicated to the welfare of rural Canada it provides a host of benefits to an expanding membership.
CRRF offers both a one-year membership ($30) and a five-year membership ($100), with membership running from January – December. Thank you to those individuals who have recently updated their memberships. If your membership has lapsed, you can you
click here to renew your membership
or sign up for the first time!
Our membership platform recently migrated to a new system. We believe all the 'bugs' are out of the system, however, if you encounter any difficulties in registering please contact CRRF at
crrf-fcrr@live.com
.
---
Call for New and Emerging Researchers Profiles
Each year, the Canadian Rural Revitalization Foundation devotes the February issue of the newsletter to showcasing new and emerging rural researchers and new rural initiatives being led by community organizations. This is an opportunity to raise the profile of new and emerging research to national and international audiences. Further, the research profiles also facilitate new connections to other people interested in similar topics.
---
News from the Board -- CRRF Turns 30!
Little did CRRF's founders know that when they first met to discuss an Agricultural and Rural Restructuring Group (ARRG) in 1988 it would morph into the vibrant organization CRRF has become.
With yearly rural conferences that have brought together hundreds of academics, researchers, students, practitioners, and policy-makers; research projects and reports and publications that document and celebrate the diversity that is rural Canada; and a networking capacity that reaches coast to coast to coast – and beyond – we have reached a milestone that is worth marking.
As we turn 30, we want to celebrate this achievement – with stories about the things we've accomplished and the people who have brought us this far. We'll be combing the archives and interviewing our lifetime members, researching and writing up and publishing our findings through our newsletter and website, and showcasing what we've achieved at our annual conference in Saskatoon.
But this is where we need your help! Do you have any ideas for a celebration in your area? A story of what CRRF has done in your community? We're open to any and all ideas that will help make this year a memorable one! E-mail 30th Anniversary Committee Chair Laurie Brinklow at
brinklow@upei.ca
with your ideas, and our little subcommittee will take them from there. Happy 30th, CRRF!
Each month, the CRRF Board of Directors will provide updates on the Foundation's activities and opportunities throughout the newsletter. Stay tuned for future updates from the CRRF board!
---
The Importance of Broadband in Rural Canada
The Federal House of Commons Standing Committee on Industry, Science and Technology is currently studying broadband connectivity in rural Canada and invited submissions of related briefs. CRRF, in collaboration with the
Rural Policy Learning Commons
and
Brandon University's Rural Development Institute
submitted a brief in December 2017. The critical points of our submission included that the Government of Canada establish a minimum of 1 Gdps for all rural communities by 2025, that there should be a diverse and inclusive rural broadband advisory committee, that the government eliminate the rural-urban digital divide by providing leadership and resources to ensure high-speed internet services are available in all rural communities, and that there are resources to help build digital literacy and adoption in rural communities. To read the full submission click
here
.
---
Community Wealth Forums in Rural Ontario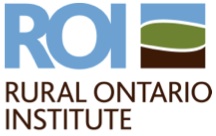 How can rural communities create long standing public benefit from individual legacies? The
Rural Ontario Institute
is hosting two forums to explore how philanthropy can be utilized to sustain and revitalize local communties. The forums will be an opportunity for non-profit organizations to exchange experiences and learn from one another about how to connect local philanthrophy with community priorities. For financial planners, municipal staff, and community leaders the forum is an opportunity to learn how to keep wealth from leaving rural communities and how community foundations can promote local economic development goals.
---
Growing Rural Tourism: Experience the Change Conference

The 17th annual conference is a "Must Attend" for rural tourism operators, municipal councillors, economic development officers, administrative and agricultural society representatives wanting to inspire and innovate. The Growing Rural Tourism conference takes place from February 20-22, 2018 in Camrose, Alberta.
Throughout the conference learn how to create community engagement, build on tourism marketing skills, customer service and learn from regional success stories. Enjoy an evening gala, awards presentation, entertainment and opportunity for you to network with fellow tourism industry representatives and operators.
Experience the Change.
---
New Rural Routes Podcasts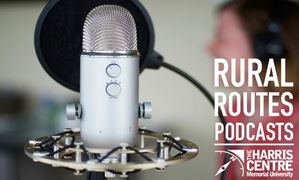 What does it mean to live rurally in the 21st century? The second season of Rural Routes Podcasts has started. Details of the new episodes are listed below.
---
Ask an Expert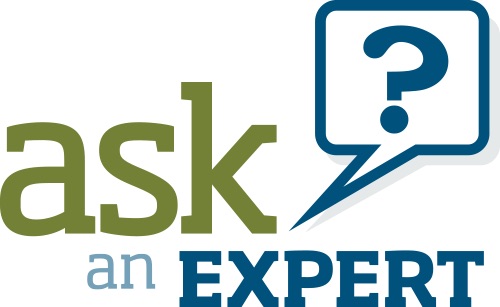 Can't find the answer to a rural specific question? Perhaps it is a question related to best practices or about funding programs? Maybe your question is about finding a connection to another organization that has started a similar initiative to yours. Regardless of the topic, send your questions to the Canadian Rural Revitalization Foundation! We can pose your question to over 2,000 members and supporters from across Canada. Our stakeholders represent local development practitioners, government policy and program officials, researchers, and private businesses. We are sure someone in our network will have an answer or be able to point you in the direction where you can find more information.
---
Rural Reports and News from Around the Country
---
Follow CRRF/FCRR ...
Upcoming Rural Events
February 1, 2018
Fergus, Ontario
Cobourg, Ontario
February 5-7, 2018
Toronto, Ontario
February 20-22, 2018
Camrose, Alberta
February 22-23, 2018
Do you know of an upcoming rural or regional development event? Let us know and we will add it to our list of events (crrf-fcrr@live.com)
---
Contribute to the E-Newsletter
Do you have a story about rural or regional development? A new publication, toolkit, or website? CRRF would love to hear about it! We continually look for new ideas and stories to share. Send your ideas to
crrf-fcrr@live.com
.
---
Follow CRRF on Social Media
Did you know you can follow CRRF on both Facebook and Twitter? Add us today to keep up to date with activities, news, and upcoming events.
---