Taking a walk is a great way to spend time with your loved ones. Do you remember as a kid walking along the beach with your parents? Or waking early on a Saturday to take a stroll to the park, stopping by to get the paper and a coffee? Walking with our friends and family provides a respite from daily responsibilities and a chance for reflection. At Feet First the ability to walk with your loved ones is a core tenant of why we do what we do.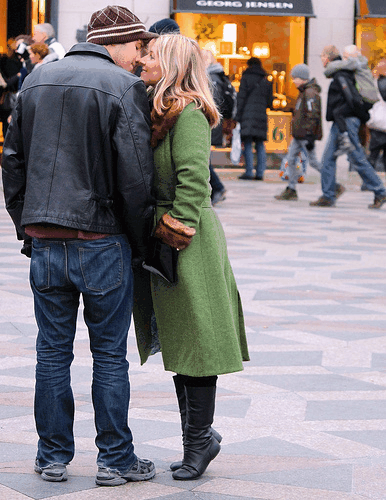 This month our friends at The Atlantic Cities Blog wrote a great article celebrating walkability and the romance of America's cities. In the article they wrote:
"Love can happen anywhere, anytime- that's part of the wonderful magic of life- but the odds are much higher in nature or in walkable city neighborhoods (or both at the same time!) than in sprawl, or while driving in traffic."
And according to the article, the world's most romantic cities have a few things in common. Take a look:
Strong sense of place anchored by historic preservation

Lively, walkable, diverse downtowns

Compact development patterns

Extensive and well-used public transportation

Great public spaces for lively human interaction

Parks and quiet places mixed in with urbanity

Great traditional neighborhoods with a strong sense of community

Welcoming to people of diverse cultures
At Feet First we work everyday to ensure people can safely and easily get to places by foot because we know that walkable communities save lives, improve health and expand economic growth. And, as it turns out, smart development encouraging walking can also result in more Washington couples feeling a little twitterpated.
Want to show your favorite nonprofit some love this Valentine's Day? Don't send a box of chocolates, become a Feet First Member or give the gift of Feet First membership to your beloved.
Become a member and enjoy our upcoming Redmond Walk & Talk for free courtesy of the City of Redmond and Feet First. Scheduled for May 24th, the event will join Mayor John Marchione and local artist John Fleming to highlight the Eastside's new intersection of art, economics, culture, and transportation.
Make your membership sweeter when you sign up today--we'll send you a Chinook Book Mobile Coupon Pack (a $10 value) as a gift for your contribution at any level. With your help we can promote communities fit for your sweetheart, one step at a time.